Many of my readers are from the San Francisco Bay Area because that's one of my big social circles. This is a special opportunity for them (or for whoever else travels there regularly). YA writers Kristen Tracy and Nina LaCour have started a series of teen writing workshops in San Francisco and Berkeley. The first one is on March 19th! If you've ever read Kristen or Nina's books (Kristen's include LOST IT, A FIELD GUIDE FOR HEARTBREAKERS, CAMILLE MCPHEE FELL UNDER THE BUS, and more, Nina's is Morris Award Finalist HOLD STILL), you know that these classes are a fantastic opportunity, and a bargain. I can personally vouch for Kristen's wonderful teaching style, as she was on faculty for the agency's most recent Big Sur conference.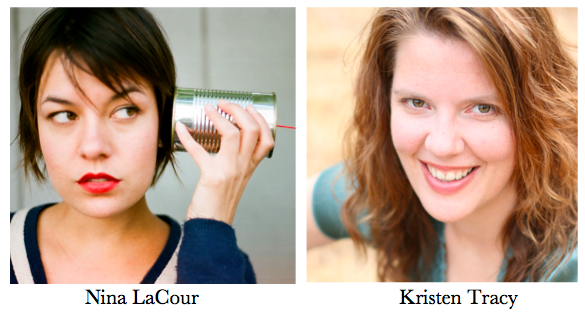 Upcoming and future classes include Structuring Your Story & Your Writing Life, Investigating Point of View, Approaching the Industry, Plotting and Pacing, Defining Character, Writing Effective Dialogue, Fixing Mistakes: How to Revise Before Submitting (very important!) and more. Here's a blurb about the classes, and links to where you can sign up!
In a brand-new series of Bay Area writing classes, Kristen Tracy and Nina LaCour will teach you how to craft and publish a marketable teen novel. Together they have sold eleven novels to Simon & Schuster, Random House, Disney-Hyperion, and Penguin. They'll share their own strategies for writing and revision, and help you analyze critically and commercially successful teen novels. Nina and Kristen are both experienced teachers, who have lectured and led workshops about writing throughout the country.
You can find them online at:
www.writeteen.com (web)
twitter.com/writeteen (Twitter)
facebook.com/writeteen (Facebook)