Housekeeping: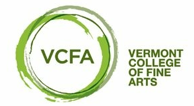 I'm interrupting our workshops for the week to give you some housekeeping notes. July on the blog will be a little bit different, thanks to the fabulous students and faculty at the Vermont College of Fine Arts MFA in Children's Writing. Sheryl Scarborough offered me the opportunity to feature some MFA student articles as guest blogs. Since I love the VCFA MFA program (and I'll be at the weekend mini-residency this year, July 15th through 17th!), I jumped at the chance. So every Wednesday, starting this one, the 29th, and going for the next five weeks, I will let the talented MFA students tell you about issues we've discussed, from reading like a writer to the objective correlative to, yes, show vs. tell. I'm really excited for this opportunity to feature some craft-intensive voices. Workshop #5 will go up this Friday, July 1st, instead.
Also, check out editor Deborah Halverson's book launch starting on Wednesday for her new book WRITING YOUNG ADULT FICTION FOR DUMMIES. She'll have seven days of events, interviews, and giveaways on the blog. And don't forget about LitWorld, which I featured on Friday.
Finally, you will have two opportunities to see me in July. One is for VCFA MFA alumni and students only, it's the weekend mini-residency up in Montpelier, VT, and I couldn't be more excited. The other is the Harriette Austin Writers Conference in Athens, GA on July 22nd and 23rd.
Utah:
Speaking of travel, I just got back from the week-long WIFYR conference in Utah last weekend. This is one of my favorite conferences in that it brings an awesome teaching faculty together with some NY publishing professionals and gives writers a week of total craft and marketplace immersion in beautiful Sandy.
Here was a sampling of the faculty this year, including Kathleen Duey and Holly Black, with some attendees mixed in (many from my client Kim Reed's fabulous critique group: VaLynne, Emily/Wingnut, Brodi, Sarah), fabulous New York editors Lisa Yoskowitz and Alyson Heller, our fearless organizer Carol Lynch Williams (with right-hand man Rick Walton), and me in my cute hat:
I love these people. WIFYR is one of my favorite conferences and I highly recommend it to everyone, even if I won't be there next year (gotta give some other agents a chance…grrr). This year's shenanigans included a fake kidnapping plan, of which we have the following photographic evidence: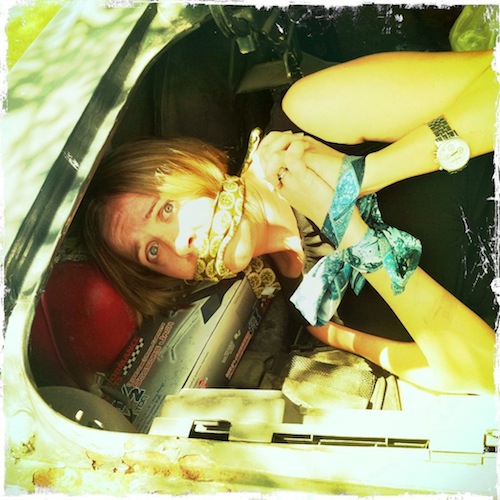 Our aim was to freak Carol out. Since Carol freaks out about everything, I thought we had a very easy sell. Not so. She wasn't buying it. But it did make for a great entrance for my keynote (all about creativity). Yes, I danced to some Lady Gaga. Don't know what I'm talking about? Come to WIFYR next time. 🙂
We also went to a lovely potluck at local superstar indie bookstore, the King's English. Here's me posing with a copy of Bethanie Murguia's BUGLETTE, THE MESSY SLEEPER, out from Tricycle Press/Random House. Everyone go buy it!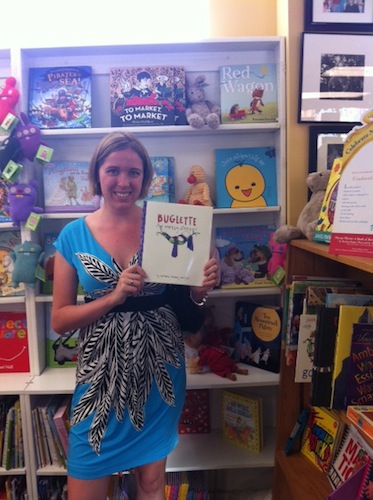 ALA:
Speaking, again, of travel, I am typing this from beautiful (and sultry-hot) New Orleans, LA, one of my absolute favorite American cities. I've been here since Wednesday for ALA and for general shenanigans. My mom is a fine art painter, so I've been hanging out with her gallery staff, who are like family, meeting some new locals, shooting a gun for the first time (long story), and greatly enjoying the food and the visiting publishing people who have descended on the Crescent City. It's pretty surreal to be walking down Canal Street and run into Jeff Kinney, say, or Mo Willems.
I'm also thrilled to report that Disney-Hyperion editor (and rock star) Lisa Yoskowitz and I have added a fifth state to our unofficial Tour of Awesome. Lisa and I first met in Wisconsin in the fall, then lunched in New York, and have recently been to two more conferences back-to-back: Indiana and Utah (see above). It's like we're itinerary twins. We just had to meet up in Louisiana and have a good laugh about it.
While on the floor at ALA, I got the fun opportunity to be there when they laid out the WILDEFIRE ARCs, and to enthusiastically hand-deliver them to a throng of librarians. WILDEFIRE by Karsten Knight is the first novel on my list to be published, and it comes out July 26th!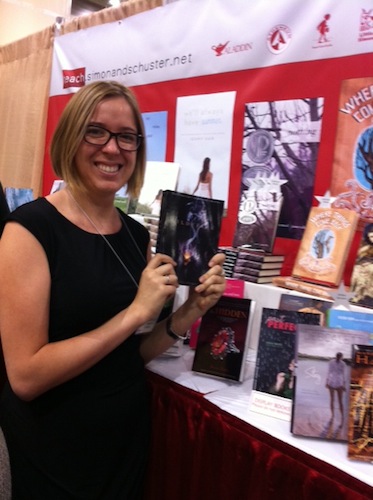 ALA is definitely one of my favorite expos. Not just because they had it in New Orleans this summer, but because there are a lot of books on the floor, there are tons of authors walking around (I got to see the lovely Sara Zarr and Carrie Ryan, who I don't often have the opportunity to hang out with), and many great publishing colleagues are getting excited for Fall 2011 and beyond together.
Now it's off to the last day of the show and then I'm hanging around and eating some more delicious Cajun food. After all this traveling, it's time to take it a bit more Big Easy. Look for the first VCFA MFA guest post, "Pushing the Boundaries" by Tim Martin, on Wednesday!
Tags: Conferences, MFA, Writer Friends