If you're like many people writing pictures books, you might wonder how to get an illustrator for your children's book project. Robert recently wrote in to ask the following:
Is it ever possible for an author and illustrator to collaborate and then submit to agents/publishers? I know it's not the norm and I know having my best friend illustrate my books makes me look amateur. Here's the thing: we are true collaborators from the beginning of the project to the end. He helps me invent the characters and even comes up with plot elements and I dictate to him exactly how a picture should look at times. I know publishers have their own in-house illustrators and that it is unconventional to say the least. But I couldn't ever publish without him. Do you have any advice as to how we should proceed?
I get this question a lot at conferences.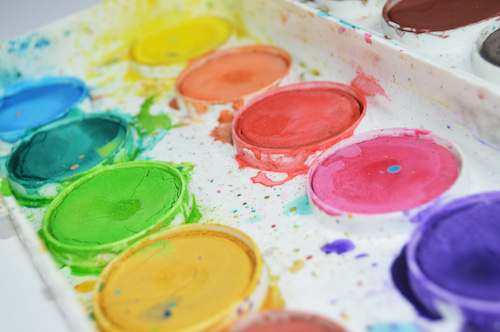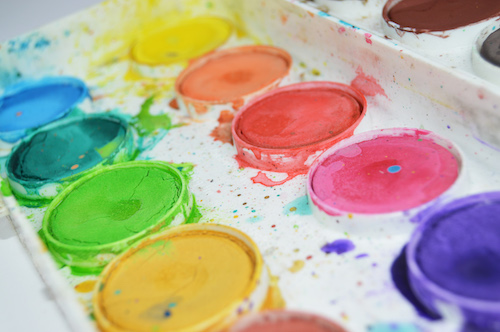 How to Write and Publish a Picture Book: The Process
Here's how the picture book pipeline usually works for authors:
Get representation for a text or an offer from a publisher.
Sell text to publisher.
Have publisher match your text to an illustrator.
See illustrations, have varying levels on input.
Publish.
Here's how it usually works for illustrators:
Get representation for your illustrations or get interest from a publisher.
Wait until a publishers has the right project for you.
Sign a contract to work on the project and turn in sketches and finishes.
Do revisions.
Publish.
Approaching Publishers With a Picture Book Project
Now, Robert wants to know what happens if a publisher is approached with a project that has both text and illustrations already in place, but from two people. (If a project with both text and illustrations came from one person, that person would be called an author/illustrator, and, in my opinion, art and text from a single creator would be a more compelling sale if both the art and text were really strong. Most of my picture book sales have been for author/illustrators.)
Note one inaccuracy about Robert's question: major publishing houses (and even small ones) hire out illustrators, they do not have in-house artists. Most have in-house designers and art directors, but designers do not do illustration work. They work on putting together a book's cover and packaging (unless it's a picture book, in which case the illustrator usually provides the cover image).
The Risk of Hiring a Picture Book Illustrator
I say you run one big risk with this situation, whether you're approaching an agent or a publisher: what if one component is better than the other? And since you have a close relationship with your co-creator and love the project as is, you may have trouble seeing that.
If you give somebody a package of text and art, that person will assume that this is how you want the book produced. They'll see how you've executed the project and will have a bit more trouble imagining it any other way. So if you give an agent or an editor a complete picture book dummy with both text and art, and one or the other isn't working, the agent or editor will think, "Gosh, I really wish the text (or art) was stronger, but I guess this is how the creators envision it, so I think I'll reject."
How Literary Agents Work With Author/Illustrator Projects
Of course, both text and art could be perfect, could work harmoniously together, etc., in which case the agent could offer representation to either or both of you and the publisher would issue each of you a publishing contract. And, of course, the project may not work as a whole, but a wonderful agent or editor with lots of vision could see each component part and imagine how it might work independently.
But I find, more often than not, that the situation Robert describes involves two people who may not be well-matched in terms of talent. And that's the risk. If you're dead set on publishing this project with your collaborator, that's fine. But you could be cutting yourself off from the possibility of either selling the art or text separately — if you happened to be flexible. If you don't happen to be flexible, it could mean not selling at all.
How Literary Agents Represent Picture Books
When I submit, I prefer to submit just text, just art, or an author/illustrator package by an author/illustrator client who has a great grasp of how their two mediums (art and text) play together. I would be reluctant, for the above reasons, to consider an author and illustrator team if the combination wasn't perfect. I'd also be reluctant — again, unless I had a great match in mind — to pair a text with, say, one of my illustrators, and present both to the publisher.
The publisher has the final say in terms of which illustrator and which writer will compose a picture book. That decision has to do with the publisher's own relationships, with the prestige of either creator, with how the publisher's sales and marketing people react to either component, etc.
Keep in Mind When Publishing Picture Books…
In a market where picture books are not doing well and most titles are not getting picked up for distribution by the major chains, publishers often find themselves pairing a debut author with a name illustrator or vice versa to make the project viable. If you're insisting on a debut text paired with a debut illustrator…you may not have the most compelling case.
My biggest bit of advice is: be flexible. If an agent or editor wants either text or illustrations from you, consider it. How willing you are to entertain other illustrators (or authors) for this project really could mean the difference between published and not.
Hire me as your picture book editor. I can provide art notes, too, if you're thinking of submitting an illustrated project.