Today we're talking about backstory and bringing dead characters to life. Though it's the day before Halloween, I don't mean zombies. I mean characters in a novel who are either dead or otherwise unavailable for development in the present action. How do you flesh them out (again, not talking about zombies but pun fully intended) and make them more real and relevant to your protagonist's current situation through backstory if we never meet them in the present moment?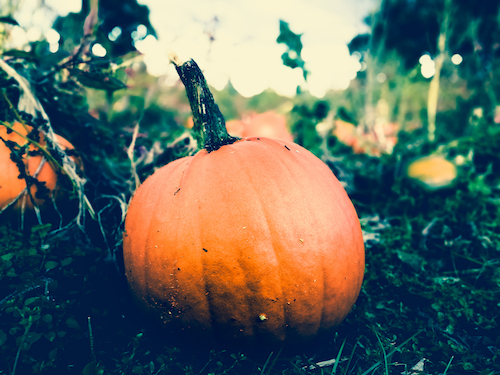 Relationships With Dead Characters Are Very Important
The idea that character relationships in a novel are important should surprise exactly nobody. Character relationships are crucial. But there's a fly in the ointment if you're working with dead characters: dead, missing, or otherwise unavailable to participate in the story. How do you create a rich and compelling relationship with someone who isn't there?
The most important first step is to think about this point instead of glossing over it. This post is a nudge in that direction. A lot of writers, unfortunately, don't put much thought toward developing their dead characters. After all, a dead Mom or a missing Dad or an incarcerated older sister are pretty familiar tropes. The attitude seems to be, why bother developing past the stereotype?
A dead Mom is sad and immediately sentimental. All the protagonist has to do is mention their dead mother and this is enough to (try and) manufacture certain feelings in the reader. But don't let the Dead Mom name-drop simply be an obvious emotional trigger or a cheap trick. You have to go deeper, and one way to do that is by writing backstory.
Developing Dead Characters by Writing Backstory
The most powerful tool in your arsenal for creating multi-dimensional dead characters is flashback. This technique often gets a bad rap. So many people ask me whether or not they should be writing flashbacks anymore. I guess it's out of style. But don't discount it.
Flashback is the only time when your dead characters can live again. Seeing them in action, dynamically interacting with your protagonist, is going to paint a much clearer picture than any kind of telling about them. We'll experience them in the flesh, pick up on their physical and character quirks, hear their voice in dialogue. It's a sneaky way to accomplish writing backstory for a dead character.
How do you pick a good flashback scene? Well, it all depends on the kind of relationship your character has with the deceased, and what element you want to bring to the story. Do you need to create longing for a deceased mother? Show a sweet, everyday moment. Maybe they tease one another lightly, maybe they laugh about an inside joke. It doesn't have to be perfect. In fact, dead characters should reveal their quirks and act human, rather than trying to be perfect in order to facilitate writing theme.
Focus not just on the unavailable character, but also the protagonist's interaction with them. Was it a time your main character almost said something important, but didn't–then it was too late? Let the protagonist be an active participant so we get a sense what it was really like to be in the relationship. Just remember, it is your job is to reveal character via show, don't tell. That's the only time a flashback is powerful. If you're writing superficial showing, like, "My mother was so kind and nurturing, I loved that she was the most selfless woman I knew" etc. then you're not truly fleshing out that character in three dimensions.
How Often to Flash Back and When
Instead of putting all that pressure on one scene, you should use multiple short flashbacks to develop dead characters. Find several moments that reveal various shades of the character and their relationship to your protagonist. Insert them into the manuscript occasionally, and have your character reference them or think about them when we're in the present.
One rule of thumb about when to include flashback: Develop information only when you've had a chance to add some action. Plot and pacing are about the balance of action and exposition in writing. Some writers get caught in the trap of using a heavy hand when writing backstory, flashback, information, and other static elements, especially at the beginning of a novel. Well, information has a way of stopping plot cold.
Tips for Writing Flashbacks
Do we need information from or about this character by a certain point in the plot? Start building flashbacks in way ahead of time, instead of right before that information is relevant.
Are there information-heavy chapters or scenes before or after your flashback? Reconsider another informational moment and add some gas to your engine with plot instead.
Thinking about a flashback in the first chapter? Sustain a strong present moment for at least the first three pages before yanking us into any kind of past moment.
Is this a solitary flashback or one in a series about this character? Use individual flashbacks and memories to establish different shades of a departed character–make them multi-layered. Complexity is what makes a great character. Don't just dwell on the same attributes.
Long story short, don't let dead characters play familiar stock roles. The temptation to do this is incredibly strong. They are often archetypes, even in the best books. Use the tools of flashback and writing backstory to really show them to a reader in all of their nuance. Push yourself to go further.
A well-crafted character is perhaps the most important element of your novel. That doesn't stop at your protagonist, either. Hire me as your novel editor and we'll whip the whole cast into shape.