Today I was thinking of the very important and potentially controversial issue of children's book publishing trends and creating fiction with a market in mind. What do I mean by this? Well, if you see that novels about alligators (ridiculous example) are heating up in the marketplace ("the market"), do you pursue that above any idea you may have come up with organically? Or do you keep writing what you're writing and put relative blinders on as to what publishing is doing?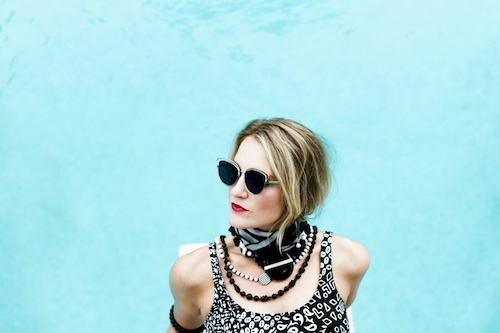 Are Children's Book Publishing Trends Worth Chasing?
Writers tend to fall into two camps on the issue of children's book publishing trends. Let's talk pros and cons to help you see it more comprehensively.
By paying attention to the market, the market-minded writer is aware of what publishing is doing, and probably more aware of various guidelines. For example, you know that you could very well write a 200-page picture book, but that it probably wouldn't get as much traction as if you'd slated your work toward the common 32-page format.
Sure, you can do whatever you want, but it's going to come to a screeching halt if you try to wedge it into a marketplace that has no category for it. Categories, as we all know, are especially important in children's books, where writing for specific ages means you have to pay attention to things like word count, protagonist age, etc.
You are of the opinion that you need to know the game before you step onto the playing field, so paying attention to what's getting published is a way for you to learn the business and (potentially) get a leg up, especially if one of your ideas happens to align with what's currently sought-after. Think of market awareness as giving yourself a stronger potential chance for success.
If You Don't Pay Attention to the Publishing Market…
If you're a writer who ignores children's book publishing trends, you may be surprised when you try to submit. "What do you mean they're not publishing 3,000-word fairytale storybooks anymore?" you ask. "I've put two years of my life into illuminating this manuscript with my daughter's kindergarten illustrations!"
Well, if you had been in a bookstore in the last few years, you would've seen very clearly the way the wind is blowing in terms of length, tone, and illustration quality. Hey, whether or not the market is right or wrong in not really publishing the type of book that you want to write is up for debate, and that's not really the scope of this post.
The truth remains that there are publishing trends and preferences to today's publishing culture, and that it would behoove the savvy writer to at least know what they are if they intend to offer up a product for sale. The same applies to any economy. If I happened to notice that twee handmade jewelry and adorable knit caps are selling like gangbusters on Etsy, I wouldn't, for example, try to hang my shingle out as a lady mechanic selling rusty old car parts. I'm not going to get as much traffic there as I would on, say, the fantasy marketplace of RustyOldCarParts.com. The same idea applies here. It's just common sense.
When Market Savvy Can Pay Off
There are, however, potential cons to paying too much attention to children's book trends. You can become a slave to trends and lose what's yours about your work. Your ideas will start to sound like copies or rip-offs of what's currently trending, and you might lose some passion for your projects because you are chasing publishing trends instead of your potential contribution to it. The market is also fickle, and trends come and go.
There's also lag time to consider. What you're seeing published now was acquired two years ago, so unless you are very connected or have an agent in your corner, it's hard to know what editors are looking for at the present moment. Paying too much attention to the marketplace tends to create anxiety, whether it's founded or not, and takes the fun out of the creative process.
The Pitfalls of Trendy Manuscripts
And if you're not passionate about what you're doing, and approaching it with a more mercenary attitude, chances are good that others will find it more difficult to be passionate about it, too, and treat it like a project-of-the-week. Emotionally, this can lead to bitter grumblings where writers are asking some variation on "How do bad books get published?" I heard it a lot during the Twilight era. "Why did that stupid vampire novel get published, while I have a perfectly good vampire novel and nobody wants it?!" writers would gripe.
There's no good answer to that question. Maybe the stupid vampire novel was submitted before yours, or the writer had started it before the Twilight epidemic as an original, unlikely idea, and it's full of that type of passion, whereas the griping writer's novel was written in haste to make a few quick bucks. Who knows. But sometimes trend-driven projects take on a competitive edge that wouldn't otherwise be there, and prove unpleasant to their creators.
Plus, a lot of the wild successes of publishing have come out of left field, as far as categories are concerned. So there's something to be said for originality influencing the market, not the other way around.
The Perfect Blend of Publishing Trends and Timelessness
I think an approach somewhere in the middle ground is the best. Familiarize yourself with children's book trends so that you can give yourself a fighting chance. But don't dwell on trends or haunt the deals notices too closely. Stick to your original ideas and pursue them passionately, as long as you're also keeping a distant eye on what it might be like to sell them down the road. This, to me, is the sane road.
What kind of writer are you when it comes to paying attention to publishing trends? Do you let it dictate, or do you follow your heart and then see if there's a spot for what you've created? Or are you a little bit of both?
Wondering if your idea has market potential? Hire me as your book editor or manuscript consultant and I can give you feedback for where your project might fit into the publishing scene.