Today is a fantastic day indeed because Lindsay Ward's WHEN BLUE MET EGG is now on sale! This book is out from Dial, an imprint of Penguin USA. Go down to your local independent bookstore and look for it. If they don't have it, ask for it by name.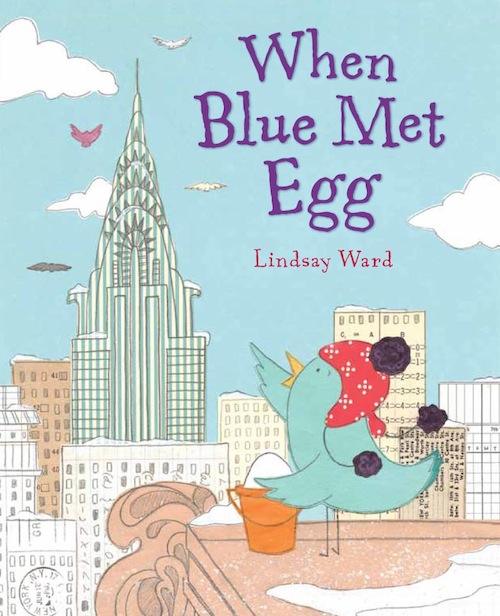 This is a gorgeous story of friendship and love, loss and acceptance, and it takes place against the snowy backdrop of one of my favorite places in the world: New York, New York!
Meet Blue and Egg and follow their adventures today. You can also read the story of how this sale came about here.