Reader Mary asked a good question about writers with day jobs vs a full-time writer. At first, I read it and thought, "That's the silliest question ever, of course I don't care!" Then I realized that I was just thinking myopically…and that some writers may not realize that I don't care, duh, and that you aren't all mind readers. So it turned into the perfect question for a post!
Do agents sign writers who have other day jobs (and always will), or only full time writers, or writers with day jobs aspiring to be full-time?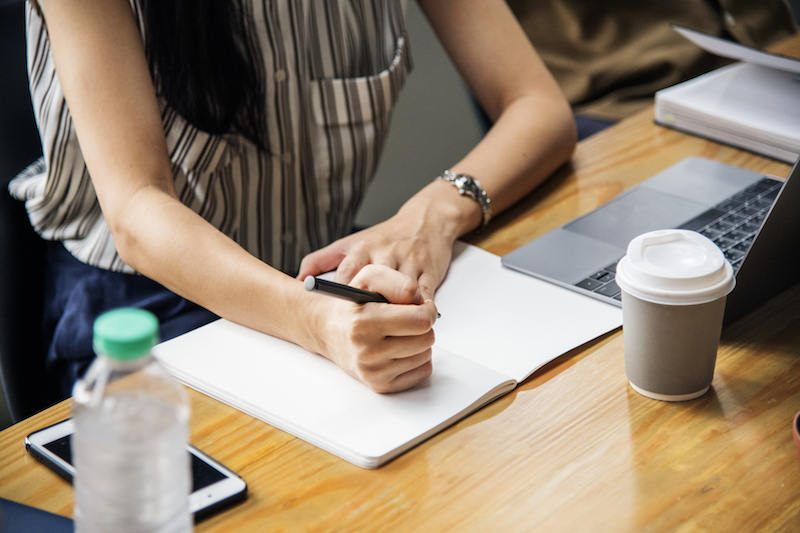 Writers with Day Jobs: Your 9 to 5 Doesn't Really Matter
Few published authors succeed at writing for a living. And it's very rare to be a full time writer before you publish a book (since a lot of the lucrative book deals, the ones that allow writers to become full time authors, are orchestrated by agents who work with large publishers).
So when people are looking to find a literary agent, there's only a very small chance that they're already a full time writer. What a writer does with their days or what their day job is — unless it directly relates to the project they've written and I can use that factoid to help them build a platform — is of very little concern to me. I have clients who are doctors, who are stay-at-home-moms, who are teachers, who are grad school students. When I signed them up, a question about their job usually came as an afterthought in the initial phone call, the "getting to know you" small talk.
Even well-published authors still fall into the category of writers with day jobs. A lot have jobs that are tied to their other careers as published authors, such as speaker or university professor or editor or magazine writer or English teacher or bookseller. But a lot still have either the drive or the financial need to work at more than being a full time writer.
Having a Day Job Makes Writing Time More Valuable
In fact, I think writers who have to make time for their creative writing practice are often more committed to their writing work. When you have all day to do something, you usually figure out a way to take all day to do it (the constant drama of someone who works at home and can't afford to take a whole day to do one simple thing). A task stretches to fill the time allotted for it. But when you have to extract rare writing time from a busy work day, it becomes precious, like gold extracted from base metal in the ancient pursuit of alchemy. You focus more, you value your writing time more, you get more done. (Read tips here for finding time to write.)
This isn't universal, by any means, but I do find that some writers with day jobs who have to struggle to find time to write, even if it's just at the beginning of their careers, come out a little heartier for it. So no, I don't care what your day job is. But I respect you all the more for balancing a job, a family, and your writing life as part of the daily grind.
When you hire my editorial services, you have access to the knowledge I accrued in my five years as a literary agent. I'm happy to share that knowledge with my editorial clients, no matter how big or small the question.