We're going to discuss learning from failure. What do you do when your agent doesn't sell your book? This is a bit of a controversial question. And I think this is a very important issue that many writers don't think about. Kristin asks:
Lately I've been reading some blogs written by authors out on submission, and they talk about how landing representation was only the first of many hurdles. I am wondering, do you have any sense of how many AGENTED writers never go on to get published? Either with their first project or succeeding ones?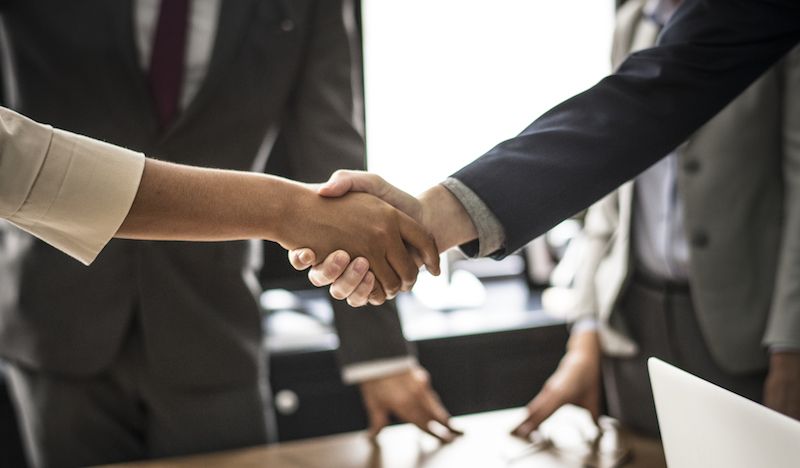 Getting Agented Doesn't Guarantee Publication
While I can't give exact figures on the "when your agent doesn't sell your book" scenario — nobody can, I don't think — I do have to say that getting agented does not guarantee that you'll be published. This is something writers don't usually consider. After all, getting good enough to snag an agent is a huge task in and of itself. After crossing that hurdle, a writer wants to rest on their laurels, bask in their success, and sign a book contract already. Right? Well, sometimes, sure. But getting an agent is the first step in a long, long process, and you need patience and tenacity to see it through to the end.
First, revisions have to be done. Writers usually have no concept of what an "editor ready" manuscript looks like. Then, the agent must go out on submission. Then, editors might have their own revision ideas, if they don't end up biting on the manuscript. That means learning from failure and going back to the project's drawing board with the author. All of this might happen before contract. Or the manuscript could get flat-out rejected by publishers (dealing with rejection? Here's some tips). It's too quiet. It's too flat. It's too one-dimensional. The voice didn't grab me. There's something similar on our list. I don't know if I can position this in a crowded marketplace.
Learning From Failure on the Journey to Publication
All the same rejections you've gotten from agents, basically, but now your agent is the one getting them and (if you have the stomach for it) passing them along to you. And even if "when your agent doesn't sell your book" isn't among your problems, there are a million things you have to worry about once you sign that publishing contract. The editor wants significant changes. Copyedits are due yesterday. Oh, your book came out and it's not selling. Returns are coming in. People don't show up to one of your events. You need a bigger web presence (learn more about social media for authors). You're getting bad reviews on Amazon. People on Good Reads think something about your book sucks. Your editor hates your second book. Or whatever. Not to depress you, but the journey to publication and past publication is FULL of hurdles. It's set up for a track meet, in fact. Again, you need patience and tenacity to make it through the race and find ways of learning from failure. But that's for another post altogether… (By this point, though, you will likely have an agent to support you and strategize with you. They'll be your coach or running partner, to extend a bad analogy.)
When Your Agent Doesn't Sell Your Book: My Own Experience
I don't usually talk about my own writing here, but "learning from failure" is an issue close to my heart. You see, I know, firsthand, that agents are not a magic bullet. As I've mentioned elsewhere on the blog, I was an agented writer at one point. That summer, when I got my first offer of representation, I was ecstatic. Then I got five others. Six offers! A few editors started looking at my (old) blog and emailing me, soliciting my submission. My manuscript went on simultaneous submission in the UK, so it was out with at least 20 publishers all over the world. Surely, with all that excitement and enthusiasm, it would sell. Right?
Well, no. It didn't. Looking back on it now, I realize it was not as strong as it needed to be, writing-wise. It wasn't "editor ready." And I had gone with an agent who had limited experience in the kidlit market. Nothing against her, of course, but I don't know if we did the strongest revision possible together. Something that would've made it irresistible for the YA audience. I sure as heck didn't know what I was doing in that regard! A more kidlit-savvy agent might've challenged me to aim higher. Or I landed an agent when I wasn't ready, as a writer, because my revision toolbox wasn't full yet. But enough people wanted to sign me that I thought I was home free. (If you're a kidlit newcomer, see my post about what literary agents do.) So it went out on a huge submission and… nothing. About a year after that, I was starting to work in the publishing field and, until I figured out what was and what wasn't conflict of interest, I decided to play it safe and part ways with her (advice for changing literary agents here).
Nothing is Certain in Publishing
But I always keep this hard-learned lesson with me… nothing is certain in publishing. I've signed up projects that I was THRILLED with… but they didn't go on to sell. I've sold things that I wondered about initially. Part of the process is tenacity and a polished manuscript and a passionate agent… and the other part seems like good luck and fairy dust and matching the right thing to the right person at the exact right time… something that feels about as mysterious as alchemy.
An Agent Isn't a Magic Bullet, But They Do Improve the Odds
Even if you're in a "learning from failure" situation where your agent doesn't sell your book, it's important to remember than an agent is a valuable resource, and I'm not just saying that because I am one. 🙂 We help give writers perspective, we resurrect fallen spirits, we give hope and guidance and editorial advice. We work to make those connections and to match those manuscripts to, hopefully, their future editors. But we can make no guarantees. So while I can't say, with certainty, what the numbers are, I will say that there are probably more published authors who have literary agents, statistically, than unpublished authors. And, when adding an agent to the mix, an unpublished author has a much higher chance of becoming a published author. But that's about as far as I'm willing to take it. And, again, I think it depends a lot on the strength of your agent. Are they a specialist in your chosen field? Do they have the tenacity to keep trying if round after round of submissions fails? Will they stick with you for more than one project? Will they talk about your career and tell you which projects are worth pursuing and which ones, frankly, won't sell? In this unpredictable market and with the mercurial nature of publishing, there are many more factors in play than just signing that agency agreement and calling it a day!
As a former literary agent, I know what agents and editors are looking for in a manuscript. When you invest in my novel editing services, I'll help you get over the very first hurdle of having an agent-worthy project to submit.