Since I have an online presence — and since a lot of agents talk a lot about writer online platforms for their clients and for prospective clients (even though this is more important for nonfiction writers who hope to sell projects on proposal) — I get asked about it fairly often. And for fiction writers and children's writers, it's a difficult topic. I've been thinking about this a lot lately and have some thoughts to share. People seemed to like my do's and don'ts for the book pitch article, so here is another list for the writer online platform and online presence topic.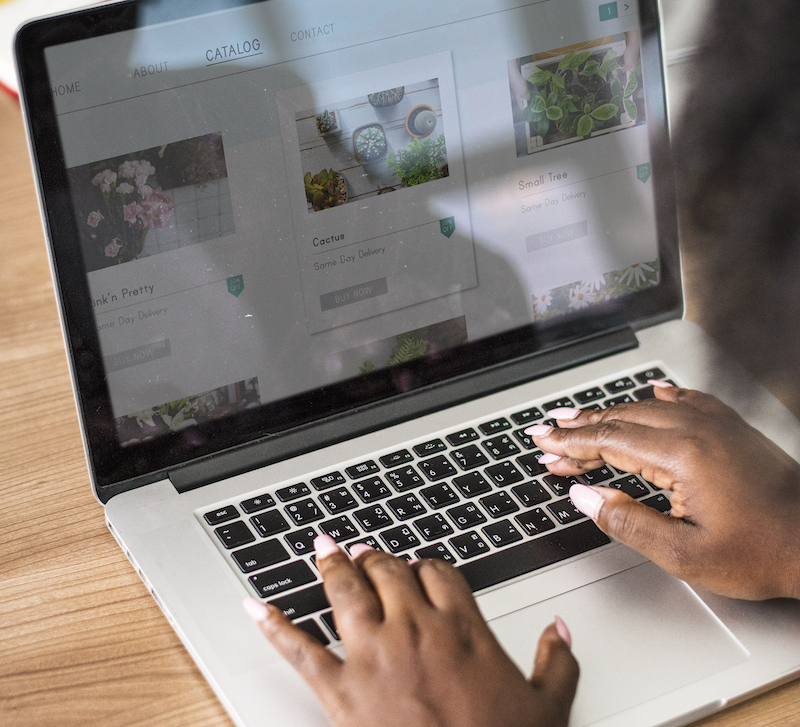 You Need Some Kind of Writer Online Presence
Basically, most authors and writers these days need a writer online platform, whether through Twitter or Facebook or an author website. I think that every person trying to break into publishing should at least have a 3-page website (welcome page, About page where you talk about yourself and your writing, and a contact page or whatever other things you think might be interesting to throw up there). I don't, however, suggest that everyone blogs or Twitters or Facebooks. The reason?
Should You Have A Social Media Presence?
If you aren't comfortable with social media and you don't have any content that has value to it, you shouldn't use it as your online presence. If you aren't invested in it, then you won't get an audience for your online efforts anyway. This blog, for example, offers value. You wouldn't be reading it if I insisted on talking about MY clients or MY own writing or MY cat. I give you stuff YOU can use. A lot of writers who blog fall into the trap of only talking about their own stuff. While this might help other writers come together around one writer's journey, or whatever, the appeal will be limited (and, I'll add, all those aspiring writers who read the blogs of other aspiring writers could probably spend their time more wisely by, you know, writing).
So if you're only Twittering or Facebooking or blogging to give information about yourself and to hawk your own projects, people will stop reading. Also, if you're clearly uncomfortable with social media and you feel forced to do it, your efforts will clearly reflect that. There are enough bloggers and Twitterers out there already. We don't need any reluctant Web 2.0 people joining the ranks… there's too much other content to sift through already. (Check out tips on social media for authors.)
Remember Your Audience
Finally, with kidlit especially, and with fiction writers, there's the question of audience. Kids don't really read blogs that much. Teens hang out online but they're more interested in social networking with friends, so there's little conclusive data on how they interact with blogs (unless some one has read a study and has a link on hand… I'd love to check it out). If you write for kids, your audience for your writer online platform won't necessarily be… kids. You'll hit other writers, book bloggers, parents, librarians, and, if you write for older kids, some of your teen readers.
So make sure your content is geared toward your audience. And make sure it's good content. That's at the heart of building an online presence. With that in mind, here are some more tips!
Writer Online Presence DO'S
Create interesting content.
Leverage everything you do — blog about school visits, author events, books you're reading, movies you see that have a good writing take-away, milestones of your book's journey to publication if you're that far along (check with your editor, though, to make sure you can post cover images and other production-related stuff), your literary agent search, etc.
If you're an illustrator, share sketches and finishes, talk about your process, talk about the tools you use, show works in progress.
Use pictures or cover images to liven up your posts.
Tweet or Facebook or post interesting links you find, don't just blah blah blah all by yourself.
Leverage other people to create content for you — host blog tours, have guest blogs, do interviews, bring added value by using your blog to spotlight fun and different people who fit in with the theme of your blog.
Write about things that interest a wider audience — like here, sometimes I write articles on writing craft that can apply to children's writers but that can really benefit a broader audience, too.
Do contests and giveaways — remember, people are always asking "What's in it for me?" when they read blogs.
If you write NF, use your blog as a place to talk about interesting things you're learning about your subject matter, or research you're doing  yourself, or articles and research that's currently coming out. For example, if you're writing about butterflies, post the latest news, or current migrations going on, etc. With nonfiction, whether you're writing picture books or novels with certain real world elements, you can make a blog that will become a resource to teachers… who might then teach your book in the classroom!
Writer Online Presence DON'TS
Rant or talk endlessly about yourself — make your blog a place that other people will want to visit. Besides, if you rant about how hard it is to get published or what scum publishing professionals are, it'll come back to bite you. The agent who clicks on your blog link in your query will think you're a negative and difficult person… not a positive business partner who will be a joy to work with.
Force it. Again, there are too many blogs online to try and add yours to the heap if you're not committed. You're better off not having one instead of doing a bad or unenthusiastic job.
Leave your blog hanging. Blogs are a huge time commitment and endlessly hungry little monsters. By the very virtue of a blog, your most recent post will be the first thing visitors see. If it's from eight months ago, you'll look outdated. If you can't update at least once a week, you should think of a static website like the one I mentioned above.
Promote via Facebook. Use Facebook to get in touch with friends and fans and writing buddies. Don't use your Facebook as a writer online platform, just set up a simple profile and use it to connect.
Exist in isolation. When you're staring to blog, reach out. Respond to comments on Twitter. Post comments on the blogs of people who comment on your blog. Read other blogs. You can't expect the "social" part of social media to be a one way street. (Note, readers… I am a total hypocrite because I am too swamped to do this part… Forgiveness, please.)
Find An Online Presence That Works for You
This should at least get you thinking about how much social media you really need and how much to get involved in. It's a slippery slope. Some people start and can't stop, others start and can't wait to stop, leaving their blog skeletons up for the whole world to see. Find your own style. Concerns of writer online platform are more pressing for nonfiction writers, so the pressure is less for fiction writers, but you should still have SOME kind of online face. We do look for one, even for fiction folks.
If your book is picked up by a publisher, they'll expect you to do some online marketing. It's better to have at least a small website and some presence than none at all.
The first step in having a writer online platform is having a book to showcase. Hire me as your freelance book editor and I'll help you polish your project before you show it to the world.