This commentary on exposition pacing in writing is something that I've started saying at each conference I attend. For those of you who've heard it in person or during a critique, I apologize for being redundant. But listen to it anyway because it's important:
I believe that all writing is a balance of action and information.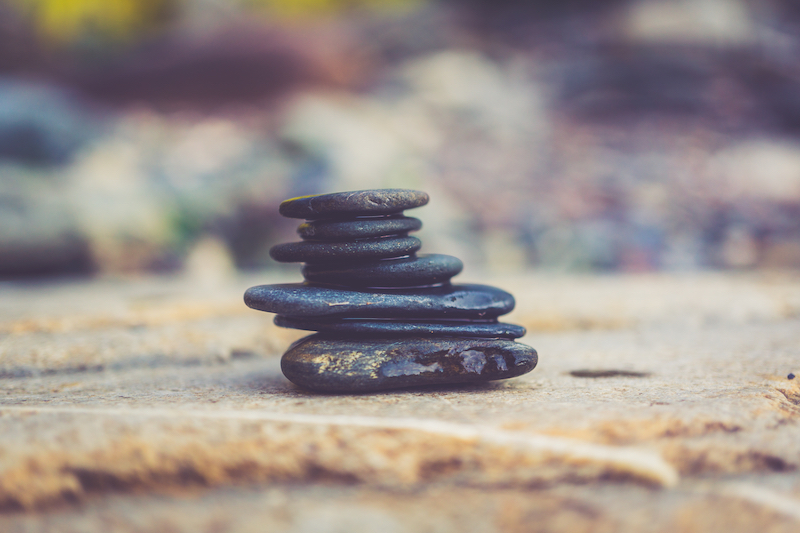 Stories Need Both Action and Exposition in Writing
Imagine scales in your head. On one end is action: what keeps plot driving forward and teaches us about character as our fictional people advance through the present moments of the story. On the other end is information: what gives us context about the fictional world and also fleshes out the characters we've created with need-to-know tidbits that exist outside the present moment. Balancing these elements is what allows you to maintain fluid pacing in writing.
An Example of Too Much Action, Not Enough Exposition
You need both action and exposition pacing in writing. Both need to be in balance so that a story can continue. The biggest place where this matters is in a novel's beginning. Imagine you are trying to read a dystopian that's in a completely other world–you open the book and it's strange, you don't know much about it. Worse, your main character has been whacked in the head before the start of the story and is just groggily waking up. She doesn't remember who she is or where she is. When she does come to, she realizes she's in an underground maze, being chased by…something. Whatever it is, it has sharp teeth, it reeks of death, and it's after her. She doesn't have anything to defend herself with, so she must start running.
We open immediately to action. It's great. There's danger, the stakes are high, her life hangs in the balance. But is this a compelling beginning for fiction? I'd argue that it isn't, really. Because we have breakneck pacing in writing, but that's all we have. We don't know anything about this world in which people get clubbed on the head and maze monsters seem to be just a regular part of life. We don't know anything about this character because she's recently suffered a head injury and doesn't know enough to tell us herself. The stakes here are high, yes, but generic "life and death" versus specific. Since we don't know the world or the character, we don't know exactly what's at risk (other than some random broad's life) or why we should care. This beginning has too much action and not enough information so it fails to ground the reader and provide a foothold for us to access the story. (Check out my post on how to start your novel for more info.)
An Example of Too Much Exposition, Not Enough Action
On the other end of the scale is information, or exposition in writing. It's great to have because, once we know stuff (and, ideally, we pick it up through showing, not telling), we care. It's not enough to know that there are millions of children starving in the world. Those charity commercials tug at our heartstrings because they show us one child, tell us one story, and they make the problem concrete enough and specific enough that we start to care. But you can go overboard on exposition, too.
Let's say I open another book. It's a character who is sitting in their room the night before the first day of school, thinking about his crappy life. He has no friends, his parents are too strict (and definitely uncool) and his sister is a brat. He looks over at his closet, where he's hidden his skateboard — it causes him even more pain that he hurt his knee over the summer and hasn't been able to get to the skate park, further alienating himself. He looks around at his clothes, hoping they're cool enough, and at the rock posters on the walls, grumbling that his favorite bands never come through to tour in his small, miserable town. He thinks for a while about how much he loves his dog, and maybe about the girl that he has a crush on that he's never spoken to.
What's wrong with this picture? Let me ask you, instead: What has happened so far? Nothing. A kid is sitting and thinking. It's a completely static beginning with no action. The pacing in writing is crawling along at a snail's pace. Sure, we learn a lot about his life, but it is all telling, no showing. We care less about the girl he loves because we've never seen her reject him in scene. We know he is upset about skateboarding but we are not emotionally invested until we see him limp out of the half-pipe after a failed trick. And do we really need to know about the family pet or the sister right now? I'm guessing not.
Always Avoid the Info Dump
You have all this great information in your head about your character or your world, but you can never dump it all on your reader (an "info-dump") at once, especially when you're beginning a novel. Exposition must emerge organically, usually in the context of action. When we meet the dream girl, it's okay to have him think about how long he's been in love with her. That's information. But then, Home Skillet must march on over there and get his heart crushed. That's action. Like this, the two work very well together. Too much of either one, and your pacing gets all off, characterization starts to feel flat, and your reader's emotional investment in the story starts to drag.
This doesn't just happen in the beginning of your work, either. The balance of action and exposition in order to achieve fluid pacing in writing is something you must always be vigilant about. I love this additional way of thinking about the fiction craft and I hope you do, too.
Get actionable, personalized, one-on-one novel advice if you hire me as your developmental editor. We can work on your query, your novel beginning, or the entire manuscript.