Today we're discussing questions a literary agent might ask you when they're considering offering literary representation. Thank you to Susan who, in the comments for my last post about questions to ask a literary agent, wanted to know the opposite: What questions might an agent have for a potential client? There's no way I can speak comprehensively for everyone in the industry on this one, but as a former literary agent, here's what I was often curious about, and why.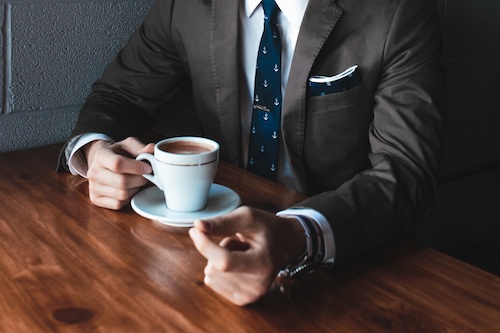 Literary Agents Want to Know About You
A little more about yourself: All that crazy stuff you left out of your query bio? Give it to me here! Just kidding. I don't want your entire life story on the literary agent phone call, but I do want to get to know you. So questions a literary agent might ask could address you as a persona and your sense of humor, sensibilities, and storytelling abilities off the cuff (no pressure!). I'd rather have one or two cool and unique facts about you that are memorable than the dry this-is-where-I-went-to-college spiel. In turn, I usually take a few minutes to say what makes me tick.
Questions a Literary Agent Might Ask About Future Projects
Future ideas: I want to get a sense for what else is in your pipeline, so I ask you to pitch me a few more ideas that you're kicking around. Your pitches don't have to be perfect and the books can be far from finished–or even started–but this is a biggie for me. If you have one amazing idea and then a nightmare litany of things I will never be able to sell in a million years, that will honestly dampen my enthusiasm. I'm not looking to sign you for one project, I want to work with you for a long time.
Those projects are a-comin' 'round the mountain, whether I like it or not, and it's only going to mean friction down the line if I sign you now and then fight you on every subsequent manuscript. If that's the feeling I get, we're likely not a good fit for the long-term, and it's better to find out now. Don't feel too much pressure on this one, though, because sometimes all I'm really curious about is whether those ideas are workable. They don't have to be perfect just yet.
Your Overall Writing Career Goals
Your submission goals and overall career goals: I'll ask you a little about where you see your career going and how you see this submission being handled. This is where I'll also talk a little bit about my submission plans for the book and see if the two sync up nicely. The subtle thing I'm trying to figure out here is about your expectations. If you start talking book tour and six-figure advance right off the bat, I know you are going to be a handful down the road.
Publishing is full of big and little frustrations and decisions about your work that are completely outside of your control. Sure, you want to be as proactive as possible about your book and your career, but that doesn't mean expecting the world handed to you on a silver platter by publishers who are, frankly, not handing out much of anything to the majority of debut authors these days. So some questions a literary agent might ask: Are you savvy and humble? Are you realistic? Are you prepared to work hard to see your goals to completion? This is what I'm really asking here. (God, I can't believe how much I'm showing my cards in this post…)
Literary Agents Are Gauging How You React to Editorial Feedback
Your reaction to feedback: If I'm offering representation, I will have editorial feedback for you. Now. A lot of agent colleagues have spent hours on the phone with a potential writer, giving all their notes, laying out a revision plan, only to have the writer go elsewhere and incorporate their revision notes anyway, but after signing with a different agent.
I'm not this precious about my editorial suggestions for you, but I do think it's a bad idea to dump all of my feedback in your lap at once. It's overwhelming, and it may come across as me not liking the book (which, if I'm calling to offer, is the opposite of what I want to convey). So I take my three biggest revision suggestions, including one or two that might be controversial, and float them your way.
Out of all the questions a literary agent might ask, this is the most important area for me. First, I get to see if you and I are on the same page editorially. If you're writing a dark psychological thriller and I call, saying, "What I basically need from you is to make it more like the Clique series," then we're not going to be a good fit because you and I see the book differently and we want different things for it. (I sure hope I never miss the mark this badly…) It's fun for me to get into revision back-and-forth with authors, even if we disagree.
But there's workable disagreement and then there's an impasse. If we butt up against the latter in the literary agent phone call, we probably shouldn't work together. You're always going to want one thing, I'm always going to want the other, and that sort of resentment is not good in a partnership.
How Will You Handle a Novel Revision?
Your revision style: If we do agree on most of my revision suggestions and it seems like we're thinking about the book and its potential in a similar way, I still want to know about your revision process. I've found that being able to revise is the single most important skill a writer can have. I've taken on promising first projects, given tons of notes, and what really made or broke the new relationship is how well the author has been able to run with those notes and take the manuscript to the next level.
Every manuscript will need work once it comes in. I've only had one manuscript in my career come in that only needed a minor revision before going on to sell. How well and how thoroughly and how deeply you delve into the task of revision is paramount. Of course, I can't know all the specifics of how it will really be from a literary agent phone call, but that's what I'm really talking about when we talk about revision.
Is your project going to net interest from a literary agent? Are you ready for submission? Hire me for consulting or editing services and I can give you a no-nonsense, actionable take on your manuscript's strengths and opportunities for growth.