Here's a question about sarcastic voice in young adult fiction from reader Kathryn. It's one I've actually thought a lot about and addressed in many manuscripts:
I wanted your opinion on using the same voice throughout a MS. I have noticed with the latest two books I've read (by two different authors) that they use the same witty, sarcastic, always-joke-cracking voice. Even in tense parts of the story. What is your opinion of that? For me it broke character and when I am writing the harsher scenes in my book, and I feel like I am going to lose my reader.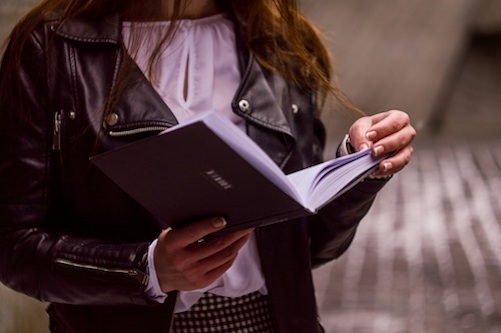 Is Sarcastic Voice in Young Adult Fiction a Requirement?
As you readers know, there is a lot of room on shelves for sarcastic voice in young adult fiction. (Check out this post on writing teenage characters.) But you can't just give readers a sarcastic, quippy voice and a character who is biting and caustic and call it a day. That's not all there is to teen voice or teen characters. In fact, writers who think that they've made an instant teenager by adding one part extra sarcasm are a big pet peeve of mine.
Another pet peeve of mine is when the sarcasm comes out in inappropriate times or doesn't feel genuine in a situation or for a character, as with the situation Kathryn is describing. I feel that voice does have to be consistent. And, yes, humor and sarcasm can come together to create a voice. But not all situations do well with humor, quips, or sarcasm.
Tense situations, scary situations, poignant situations, and some scenes actually don't fit well with sarcasm. Why? Well, think of what sarcasm is and where it comes from.
Sarcasm Has a Place In Fiction
As a teen, I was definitely sarcastic, biting, and witty. But when I think of those times when I was most sarcastic, most mean, or most joke-cracking…what was going on inside my head? I was actually using sarcasm and humor as a defense mechanism, as a wall. If I was uncomfortable or feeling challenged or otherwise feeling the need to put my shields up, I'd be more sarcastic or try harder to be funny than in situations where I was comfortable (unless I was riffing with a bunch of friends and getting all riled up, of course).
For important moments in your plot, I would stay away from too much sarcastic writing. Sarcasm drives a wedge into high stakes and deflates tension. It puts up a wall between your character and your readers. Sometimes, that's okay. In other moments, though, you want your character to have a genuine, shields-down reaction to events. This way, those events will seem genuinely significant. If your character cracks jokes or shrugs off important stuff, your reader won't care much about it, either.
Why Sarcastic Voice in Young Adult Fiction Can Be a Problem
For example, here's some bad use of sarcastic writing:
My dad tells me that everyone in my family discovers some big and important power on their sixteenth birthday. It happened to Grandma and it happened to Dad. And then we're expected to use it for good and all that junk. I'll believe it when I see it, and so far, all I see is the great pair of Prada pumps that's going to be my birthday present tomorrow.
As always, this is hyperbole. But you can see the problems here, right? This character is, more likely than not, about to encounter something life-changing that members of her family are concerned about. Is she scared? Probably. Should she be scared? Probably. But do we know about her fear? No, because the sarcasm is standing in the way of that, and doing a rather shallow job of showing us her true feelings. So this is an instance of sarcastic voice in young adult obscuring something important about the protagonist that the reader should be aware of.
Sarcasm Puts a Wall Between the Character and the Reader
There are high stakes in the situation, or there should be, but they don't come across in the way it's described (tips on raising the stakes here). She seems like she doesn't care, or she's making light and fun of it. That doesn't invite us to take it seriously, either.
In important moments — moments when the reader is supposed to care — make the character care, as well. And as every teenager will tell you, sarcasm and humor, especially at tense moments, is a self-defense system designed to scream "I don't care!" Sarcastic writing has its uses, but it should be used judiciously, with thought to the psychology of how real teen sarcasm works.
Finally, one last pet peeve (I know, I'm full of them today). I am cautious about too much sarcastic voice in young adult or biting humor because I feel like, often, it's the writer saying "Look at me, look at me, look at me, and how funny I am and how funny my characters are!" This post has dealt with authenticity and when to use sarcasm, but also when to cut back for the sake of being genuine. In the same vein, the sarcasm or humor has to be real to the character, and can't just be the writer showing off.
Voice is one of the trickiest fiction concepts to nail. But it's critical when writing YA. Hire me to be your young adult editor and we'll hone in on a voice that's both true to the category and to you.