Scene description tends to flummox many a novel writer. The devil is in the details, you've heard. Well, it's possible to have too many details, and also too few. Then there are static details. Ack! How to walk this fine line when crafting your own scene description? Read on.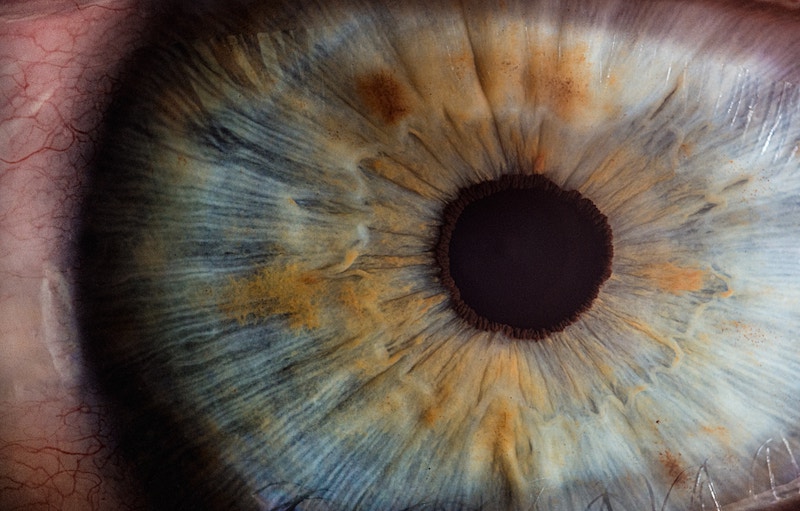 The Ideal Balance of Scene Description
Scene setting exists to not only bring your reader into your story, but give mood to each scene, and do worldbuilding. A 1950s kitchen will be very different from an alien world. The issue is, many writers don't know how much scene setting is too much, or how much is too little. They don't know where to put it in their prose. They struggle with its overall arc as the novel progresses. Here are some thoughts for achieving that ideal balance.
Considerations About Reader Attention
When you write scene description, you are directing reader attention. You are either highlighting a place, or downplaying, according to the amount of description you choose to include.
Yes, it's possible to get bogged down with description, and, as a result, scene setting. We'll talk about that in a moment. It's also possible to skip scene setting altogether and end up with a strangely ungrounded project.
Remember this when you write: How much you describe something directly ties into how important a reader thinks that something is. As you decide how to describe a scene, how much, and when, keep this in the back of your mind.
You can describe a scene more liberally the first time a character visits. This is their introduction to a place, after all, and you want readers to create it in their minds. But don't do a few big paragraphs of description at the beginning of every scene. This will be a pattern readers grow tired of. Instead, think of places to pause and insert description throughout the scene that takes place in a certain setting. (More advice on writing descriptions.)
Once that groundwork is done, future visits to that place can do with less scene setting. But you don't want to abandon it completely.
Too Few Scene Description Details
If you suffer from too little scene description, pick some evocative details of each scene. A big problem in novels without setting is that scenes often turn into talking heads. Just dialogue and human motion. These tend to read very quickly and readers won't feel grounded. Can you pick evocative details, maybe that match the emotion of the scene? Pepper them on pages where you see a ton of dialogue and little action.
Maybe three or four details will be all you need. Maybe you'll sit and start thinking about the room and be inspired to describe it more. As a good rule of thumb for you, try a few sentences of scene description at the beginning of each scene that your characters enter. Then, when they go back to a location, note any changes or comment on how the setting might feel different because of all that has happened since the characters' last visit there.
Too Much Scene Setting
Indulgent scene setting is an opposite problem. Usually, writers lavish the first page set in a specific scene on description. This can stop action cold. Redundancy also becomes an issue, especially if description is ongoing, even though a character has visited a place many times.
Think of a new scene or a new chapter as an invitation to the reader. You are asking them to join you for the next installment of story. If you immediately bombard them with colors, smells, the various textiles and appointments of a room, the vibe in the air, the music drifting in, and all of these other small details—that's a lot to keep in mind. It makes the beginning of a scene, which is ideally a light and inviting thing, seem heavy and too complicated.
If you struggle with this issue, limit yourself to three significant details and three more specific details. And don't introduce all of them when a character first enters the scene. Pepper them throughout.
How Scene Description Changes Throughout
Think of the scene setting in your novel as having its own arc. You will be doing more scene setting at the beginning of a novel, simply because you are introducing readers to a world and its environments. They have never been to each place before, they will want to see the big picture and a few evocative details.
But as the story moves forward and the settings become familiar, don't drop your scene setting. Simply shift your focus. Is the diner dreary on this foggy day, as the character goes to sulk over a milkshake? Does the brilliant sunshine over the field cheer the whole place up? As characters go through a story, they will develop relationships to the places they have been. These relationships can change the character's viewpoint of a place. They can add emotion to the place.
Pick three locations that your character visits a lot. Can you give them an emotional "tone" every time the character goes there? Add some specific scene setting description that teases out a sense of arc? Even more neutral settings can contribute to story with a few well-chosen descriptions.
Work with me as your developmental editor and we can address your questions about scenes, arcs, and writing description in a focused encouraging one-on-one setting.