This question about scene setting comes from reader Valeria via email:
Most books I have read so far describe a specific setting. Like a certain city or state. I know setting and the way it is developed is very important for a story but can there be such thing as a nameless setting? I am asking because I live abroad but I don't want to set my story in my country. The problem is, I'm not familiar with other cities. I have been describing my story's setting as a dark and gray city, but not a specific city. In fact, I would like to keep a mystery of where exactly this gloomy city is located. I'd like for my readers to think this can happen in any city, but is this really a good idea? Should I research my setting a bit more and name it?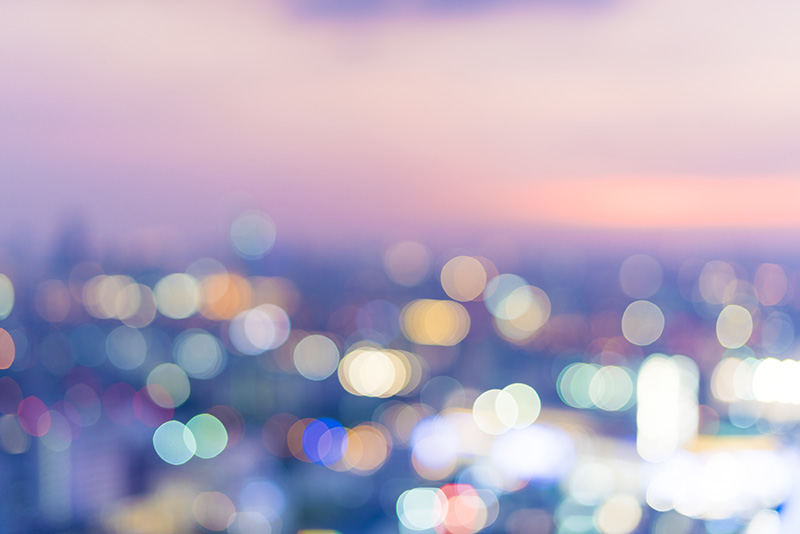 Specificity In Scene Setting Is Critical
I love it when readers answer their own question. But I did want to talk a bit more about this particular one. Novel setting is important. So important, in fact, that some readers and writers and editors and agents say that setting should become like another character in the story, as well-defined as any of the people that populate it.
While I think that some writers focus entirely too much on the particulars of scene setting and too little on their people (for example, high fantasy writers or hard sci-fi writers who spend countless pages describing the world or spaceship they've created, complete with maps and another language, and too little time on the characters), I think that specificity and attention to scene setting is essential in a story.
Humans Are Wired To Identify With Place
If you don't want to give the scene setting a real name, invent one. Turn up the fantasy element of the setting. You'll give your created world instant flavor, and its people a place to identify with. As human beings, we can't help wanting to identify with a place and calling it home…we need somewhere to belong. Kids and teens are always talking about where they live, their favorite places, or the places they want to escape. Listen to the first questions that a little kid will ask you when they're getting to know you: What's your name? How old are you? What's your favorite color? Where do you live? Then they will proudly identify themselves, ie: "I live on Cherry Street!" That's why a name is important, too. It gives people something easy and immediate to identify with. When I meet people in New York, the little kid rule is still true. One of the first questions they ask is what neighborhood I live in, by name.
Place is very important to the human mind. And fleshing out your scene setting is just part of the writing craft. If you're not comfortable really writing a brand new setting for your story, at least give it a name and characteristics and details. Paragraph descriptions of setting on every page are clunky and dull and won't engage the reader as much as action will, but you still need to give your story a sense of place with as many specific details as possible (more tips on writing descriptions here). In Valeria's example, just "dark and gray" for a city isn't going to be enough. Readers need more details to bring what's in their mind's eye to life as they're reading. If that includes creating a fantasy version of your own city and calling it something else or doing careful research on other cities, then that's what it will take.
The Everyman Problem
I'm familiar with the urge to make a place universal enough that the reader will think it's their own town or city. This notion is why a lot of medieval literature and plays featured a character called Everyman. This Everyman character was supposed to stand in for the reader and symbolize the universal significance of the action and how it applied to a generic character who, literally, could be anyone and everyone.
However, that's a very cheap way of making a reader relate to your story. You might as well call your city Your Town and have that do all the work for you. I'm here to say that the opposite of the Everyman idea is true. Instead of finding really vague and generic things relatable, readers relate to the specific. Which of the following two will make you think that the character is like you?
She ate a sandwich.

She bit into her turkey sandwich, only to have a slice of red onion escape and fall on the floor. Five second rule, she thought, glancing around to see if anyone was looking. Using a fake cough as an excuse to bend over, she peeled the onion off the cafeteria linoleum and popped it in her mouth.
Use Details To Give Your Reader A Deeper Understanding Of Your Scene Setting
By giving us specific details in the second example, I've created a character who is relatable, and I've also taught the reader something about her as a person. Not only do we feel like, yeah, we've been there, we've dropped that food and picked it up off the floor before, but that she's like us, and she's a little embarrassed about grabbing that onion, but she does it anyway.
The same will be true about your scene setting. If you give us specific details — "Hey!" the reader thinks. "There are soda cans in the rain gutter in MY city, too!" — they will actually be more relatable than generalities. (For more on this topic, check out my post on vague writing.)
When you invest in my editorial services, I'll help you craft a novel setting that pulls readers into your story.