Today, I want to dive into a nuanced explanation of showing vs telling in writing. Want to know more? Read on!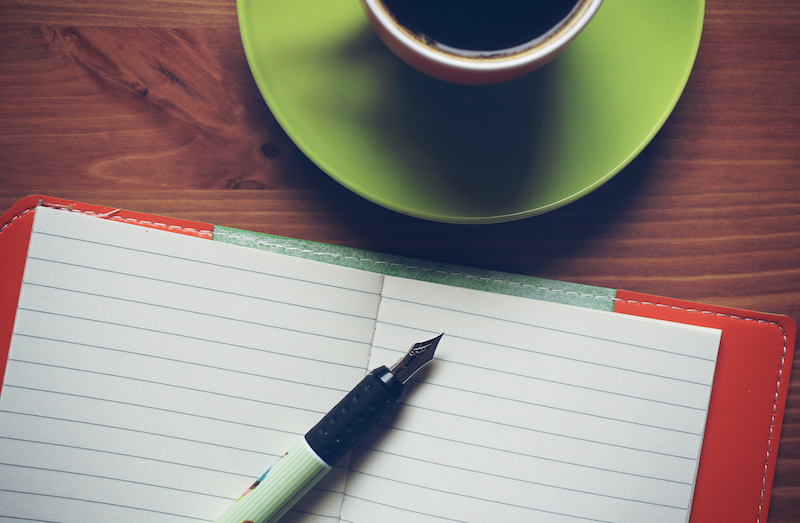 Showing Vs Telling in Writing
Writers are very used to hearing about how they should show not tell, right? Well, one of my cornerstone posts is what "show, don't tell" really means, and, more importantly, why it's such a big deal. Follow the link if you haven't read it yet.
Telling your readers about characters or atmosphere in your work is taking away their agency, their participation in the story. Plus, it's just plain lazy. Really good writing is hard work, and telling is an instant shortcut, but it doesn't fly with me. Let's take a look at a sneaky version of showing vs telling in writing that I've been noticing lately.
Atmospheric Telling
It's more subtle than the basic "Johnny felt sad" example of telling which you never, ever want to do. Let's call this new type of telling…atmospheric telling. Here are some examples:
"Well, I never!" he said, with an air of superiority.

An awkward silence filled the classroom as I hunted for my seat. Of course, it had to be in the very back, where the bully awaited me. I could almost swear I saw him lick his chops.

The echoing hallway of the old, abandoned hospital was just plain creepy.

The tone of her voice changed just slightly; there was an edge there now that I hadn't noticed a moment ago.
Atmospheric Telling Still Fails to Dig Deeper
Now, once you know to look for this version of showing vs telling in writing, this is exactly as underwhelming as more obvious telling. Do you get where I'm going with this? In the first example, you're telling in terms of characterization. This character has been insulted by someone and their tone has shifted and they're being superior and defensive. I would argue that the dialogue does that work and conveys that without the telling phrase of "with an air of superiority," so this example is also redundant.
The next two are examples I see all the time. You want to convey the mood of the scene. You need to get across that there's something in the air, whether it's awkwardness or fear or a jovial atmosphere. But just because someone tells me that something is awkward or scary or fun, I'm not going to feel it. That's really the base problem behind all telling. You tell me something and it sort of bounces off of me on a surface level. "Oh, okay, it's awkward in the classroom," I think. But at no point does it go deeper, at no point do my toes start to curl because the scene you're showing me is so uncomfortable, embarrassing, terrifying, creepy, etc. Instead, I'm getting the shortcut, the lazy version, the cop out.
Tone of Voice is Also a Shortcut
The tone of voice example is also telling. It's a shortcut to conveying emotion. Next week, I'll tell you more about why that kind of telling, that which describes vocal tone and also small changes in gesture or facial expression just doesn't work on the page. But here you're, in essence, doing just what the writer of the ultimate telling sentence "Johnny felt sad" is doing, only you're doing it a touch more subtly. If I could rewrite all the examples above and reduce them to their essences, it would read like this:
The king was offended.

Mark felt awkward.

Amy felt scared.

Julie was on edge.
My examples of atmospheric telling are certainly better than the above but they're still not quite letting go of the telling baby blanket. They're still only halfheartedly approaching the topic of showing vs telling in writing. And they're both hard to notice and hard to break yourself of. Still, they're one of those really subtle things that could make a huge difference in your writing. Look for it in your manuscript and I think you will start to see atmospheric telling in many, many places.
How Do We Show, Not Tell?
Writers know they should show not tell. But how do we do this? Use scenework and interiority more (interiority meaning here). I had a great question posed to me a few weeks ago, and that's "How do we tell the difference between good interiority (a character's thoughts, feelings, reactions, usually narrated to the reader by the character in first person point of view or the close third narrator who has access to the character's head), and telling?" It's a really higher-order question, and I'll delve more deeply into it on Wednesday. (Just to get you started thinking in that direction, here's a post about how to write fiction that addresses when to tell instead of show.)
Struggling with your balance of showing, telling, and interiority? Hire me as your novel editor and I'll apply these concepts in a completely custom way to your manuscript.