Describing plot in a query letter can be tricky. Many writers stumble over the "meat" of the pitch. One of my favorite notes to give because it make so much sense to me is "A situation is not a plot." You need to think about premise vs plot, and make sure you're describing you story's plot in your query.
(Though Stephen King is quick to absolutely disprove me by giving the opposite note here, ha! Proving once and for all how subjective writing advice can be. As the author of a book of writing advice, I'll be the first to admit it.)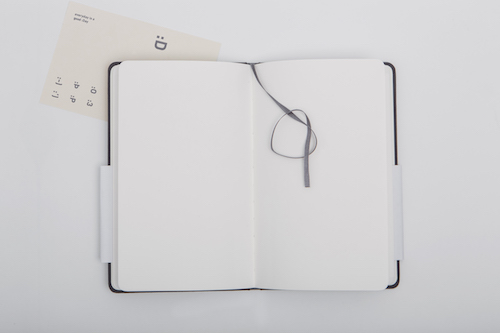 This note applies especially to queries and I wanted to remind everyone to concentrate on specific plot points in their pitch letters as 2013 and all the make-your-dreams-come-true querying gets underway.
Are You Listing or Are You Describing Plot in a Query Letter?
Here's an example of what not to do when describing plot in a query letter:
Emma wants to be normal so badly, but she can't. Between a cheating boyfriend, an abusive father on his way out of the family, and a rivalry with the most talented softball player in school, she has no time at all to discover that the tattoo she got over spring break is giving her secret powers.
Sorry for the lame example, but I rather like the idea of a tramp stamp giving you a little more than you bargained for. Maybe it's my childhood memory of that one episode of the X-Files when Scully gets that snake tattoo and all hell breaks loose? Wow. Blast from the past. Anyhow…
Sell the Reader on Your Query Letter
This query is fine and I see it a lot in the slush. But it's not the best it can be, and that's why I'm calling it out here. What's missing? A specific sense of plot. This query gives us a fine idea of everything that's going on in Emma's life, but it doesn't really do any of the heavy lifting to connect the dots. It's like dumping the jigsaw puzzle of your plot pitch in front of your reader and saying, "Well, there it is."
When you're describing plot in a query letter, you're not just selling the reader on the hook of your story or how marketable it might be, you're also selling them on your story itself.
Here, we don't know if the father is going to be the main secondary plot (giving it a darker, more contemporary realistic shade despite the tattoo element), or the boyfriend (giving it a more romance flavor), or the softball rivalry (making me think it's going to be a school-heavy story). If I'm left to reassemble the pieces of Emma's situation in my own head, I could find three very different books in there.
Structure the Pitch, Don't Ask the Agent to Do the Work
That's a problem. You want to not only give us the elements of your story but arrange them in such a way that your plot pitch shines, guiding the reader even more into the specific world and events of your unique novel. A successful example of describing plot in a query letter would go like this:
Just as her abusive father is on his way out of the family, Emma discovers an uncomfortable secret: that tattoo she got over spring break is giving her the ability to see people's futures. And she doesn't like what it forecasts for her relationship with Rufus when she predicts his cheating on her at prom. From there, it's one catastrophe after another, especially as she races against time to best her softball rival before the last game of the year determines who gets a coveted scholarship. As her power predicts doom and gloom for everyone around her, Emma has to do everything she can to secure her own future.
Okay, now I know that the father isn't really going to be a big part of it, and the boyfriend's cheating is more of an incident for the first third. The main thrust of the plot will probably be the rivalry, ending in a championship at the climax. The story feels much clearer to me now that the plot pitch is guiding me along instead of throwing me in the deep end of situation. This is a nuanced distinction, but an important one.
I spent five years as a literary agent, and I saw tens of thousands of queries. Hire me be your query letter editor, and I'll help you avoid common traps and rise above the slush.