Judging by the response to my last post about swear words in young adult fiction, and thanks to all of the wonderful issues and perspectives that my readers brought up, I wanted to tackle profanity in books again. I'm serious when I say that posts about controversial issues always force me to delve deeper into my own understanding, thanks in no small part to the feedback I receive. Swearing in books was such a post and such an issue.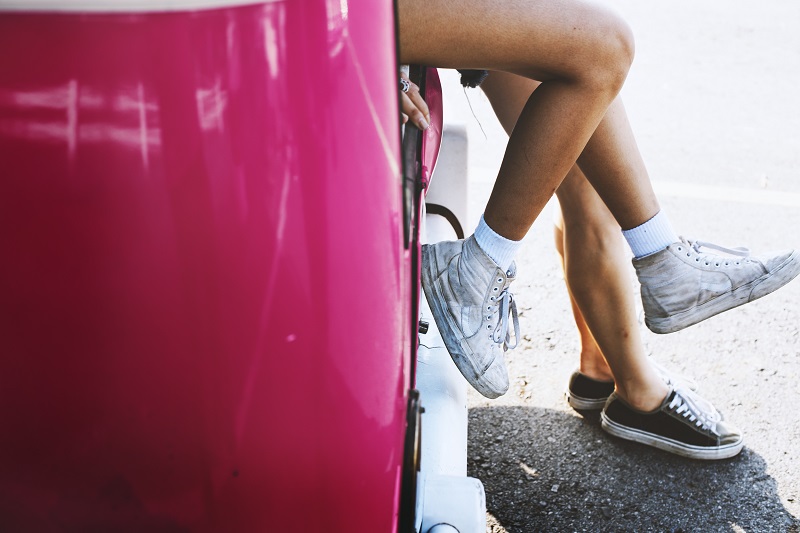 Profanity in Books: A Perceived Divide
It seems to me that there's a perceived divide in more conservative thinking about the People Who Work With Kids and the People Who Write For Kids. Let me explain. The People Who Work With Kids — parents, teachers, librarians, administrators, PTA boards — think of it as their sacred duty to protect kids from harm and to usher them into the real world. That's great. There's no more important duty. But sometimes, some groups of People Who Work With Kids are in friction with another group of people… the People Who Write For Kids. It's usually over content in a book, whether it's language, sex, drugs, a religious idea, or whatever.
But if you really think about it, the People Who Write For Kids aren't very different from the People Who Work With Kids (a lot of People Who Write For Kids also happen to be People Who Work With Kids). Children's book pioneer and genius editor Ursula Nordsrom (who edited RUNAWAY BUNNY, CHARLOTTE'S WEB, WHERE THE WILD THINGS ARE and most of what we think of today as "the classics") once said that:
"The writer of books about the real world has to dig deep and tell the truth."
Same Concerns, Different Methods
I would argue that the People Who Write For Kids are doing just this when they tell their stories. They are telling the truth about their own experiences of being a kid (or their characters' experiences) and they are doing it with the intention of giving other kid readers something to relate to, something to resonate with, something to help them prepare for their own moments of joy and tragedy as they enter the real world.
In my line of work, I have met thousands of people who write books for kids, published and not. All of the published authors I talk to want to tell kids stories that are true, authentic, that reflect the real world as the author sees it. None of these authors have bad intentions. None of them want to scandalize kids, corrupt them or turn them to "the dark side," whatever that might be. Getting published in children's books is hard enough for people with good intentions. I'd be very surprised if anybody managed to succeed with rotten intentions at their core. So what's the disconnect?
It seems like People Who Work With Kids and People Who Write For Kids have the same concerns at heart (kids), but their methods disagree. For example, for some People Who Write For Kids, swearing is a daily part of life as a teenager, and therefore fits under the category of "telling the truth." For some others, both People Who Write For Kids and People Who Work With Kids, profanity in books is gratuitous and unnecessary. Still… both groups care about the exact same thing, in the end. That's worth thinking about.
It's Not a Black and White Issue
Now, back to my perspective. I still stand by what I said. As a literary agent, all I care about is the manuscript and the writing. If a swear word is in character, in voice, and if it is a choice, I'm just fine with it.
The frustrating thing about this debate is that one side (pro-swearing in books) says: It's okay to have swearing in a book, if it fits. That side isn't saying that every book must absolutely have swearing in it. This side is just saying that sometimes swearing happens and it's okay for the author to choose those words.
The other side (anti-swearing in books) says: There shall be no swearing in any of the books I buy/publish/stock/teach/show my kids/support, not ever.
I happen to disagree with people who are close-minded about profanity in books, but that is my opinion and I don't expect everyone to agree all the time. I do not believe, personally, that one swear word makes a book wholly bad for that reason, nor that a person who swears is wholly bad. Nor is a book devoid of swear words wholly good for that reason, or a person who abstains from swearing wholly good. This black-and-white view on the issue makes me uncomfortable.
If the Choice Fits…
But it's obviously a powerful and contentious issue for many, and one I'm REALLY glad I dove into with this blog. I realize that my last few lines of the previous post may have offended some readers. I do not apologize for my use of that particular word, but I do apologize for the offense it may have caused to some of my readers. Know that it was nothing personal. Still, that's the word I used and it was a choice. I think it's important to draw this distinction. If you read through my archives, you'll see that the word has never appeared in one of my articles before, nor will it appear again unless I have very good reason to use it. (I'm looking at YOU, Bane.)
Are you hitting the right young adult voice? Hire me to be your young adult editor.