It's that time again to grow my amazing group of talented writers, designers, editors, and marketers! Right now, I am looking for one or more editorial assistants as my existing editors step up to work on their own lists.
As an editorial assistant, you will work alongside me on projects that come into my editing business, Mary Kole Editorial, as well as Quick Crits that come into the Good Story Company. I will continue to be the primary editor on every project, but I am looking for someone to do proofreading work, research comparative titles, and otherwise support me and my clients. I will train you in my editorial approach, including the concept of interiority, so that you may become proficient in applying my principles to manuscripts down the road, perhaps even with your own list under the Good Story Company umbrella.
Familiarity with my work is a big plus. Ideally, I am looking for a long-term relationship with the right individual or individuals.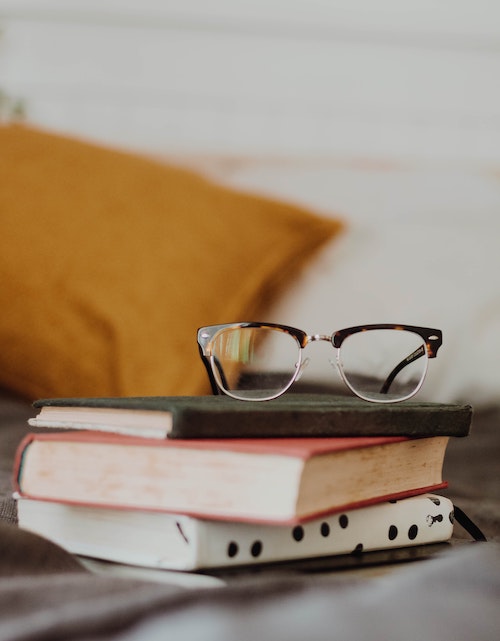 About You
The ideal candidate must be well-read in the current marketplace, with a focus on picture books, middle grade, and young adult, but, ideally, with wide interests elsewhere as well. I work on genre and literary fiction outside of the kidlit space, including a lot of narrative nonfiction, for example. For this opportunity, I am especially interested in at least one candidate with a passion for picture books, early readers, and chapter books. The ability to reference contemporary published titles in an informed way is key. (The ability to read quickly while retaining information is also a huge bonus!)
Proofreading is a large component of the job, so the ideal candidate will be proficient in grammar, usage, and formatting. English training at the college level (or above) will be given top consideration. Also key is the ability to summarize what you're reading so that we can discuss projects. Providing micro- and macro-level feedback will be a big part of your role. In terms of editorial work, you must already have some affinity for giving constructive response to writing in progress, and this skill will be developed according to my editorial philosophy.
From a logistical standpoint, I'm looking for someone with good time management skills, who is very communicative, can set and then meet (or exceed!) expectations, and is otherwise honest, punctual, and responsible.
It will help if you're already comfortable with, proficient in, or (at least) very driven to learn:
Google Suite: Drive, Docs, Sheets, Slides and Forms
Trello: a project management interface
Dropbox: a file management system
Fluent and engaging written communication skills are a must, as you'll be representing a company that is for writers, by writers. From a personality perspective, excellent accountability is my top priority. You need to be driven enough to motivate yourself and communicate about any potential problems (like missing a deadline) way ahead of time.
I don't have the bandwidth or energy to chase someone around and constantly check in, nor do I want to set up that kind of overbearing dynamic. I want you to be very excited to kick butt independently!
Job Details
Pay is hourly, and you can expect to work up to 20 hours per week, but the ideal candidate would have bandwidth for more hours, if needed. Training is paid, and there is a 30-day probation period before the official hire. The pay is $16 per hour with room to grow, paid monthly. You are a 1099 contractor responsible for filing your own taxes. You will receive a 1099 instead of a W2 each year.
I love entrepreneurial, self-starting personalities, but I ask that you not engage in any other freelance editorial work during your tenure. It's perfectly fine with me if you have another job, even in a related field, but you will be contractually excluded from acting as direct competition.
Since we do not provide benefits like health care or a 401k, I make it a point to provide learning, growth, personal, and professional development opportunities. I've enrolled members of my team in about $10,000+ worth of online classes. Before the COVID pandemic, I hosted an all expense paid four-day retreat in Arizona for my entire team.
I am looking for US-based candidates at this time, who are able to legally work in the US. Within that parameter, the job can be performed remotely from anywhere, though I will ask that you be available for check-ins with me during my business hours. I am on Central time. The only necessary tools are a computer with Microsoft Word and Internet access … as well as your passion, knowledge, willingness to learn, and creativity, of course!
Company Culture
I'm Mary and I have been in the publishing business for over a decade. I started the Kidlit blog in 2009, published my book Writing Irresistible Kidlit in 2012, founded Mary Kole Editorial in 2013, and Good Story Company in 2019.
At Mary Kole Editorial and Good Story Company, we believe in helping all writers unlock their potential. We're also passionate about doing good. In 2020, I launched the Good Story Grant and gave away an award of $2,000 to one writer to enable them to make an amazing dream come true for her project, and $500 so a runner up could take a very important trip. Starting in 2021, I'm making a commitment to increase the grant and earmark one award for a writer of color. I can't wait to see what kind of creativity the Good Story Grant facilitates in the future!
I'm a female founder working my way up in the business world and building a company that makes a difference. My team is a fun and motivated crew of writers, creatives, nerds (said with love!) and more. Our work, from the editorial team to the marketing team, is highly creative. But we're successful, too, and only striving to become more so.
More than anything, I want to inspire my future editorial assistant and give you the tools and firsthand experience of what it means to run an amazing independent  business. My dream for you is that you stay with me for a long time, but then maybe go on to build something yourself, using what you've learned!
How to Apply
If this sounds like a good fit for you, I'd love to hear from you with a resumé and cover letter sent via email to:
The deadline for applications is midnight Central time on July 10th, 2020.
The next step of the interview process is a phone interview, followed by a written editorial test. I am looking for candidates available to start training and working ASAP.
Please note: If I have considered your application for another opportunity within the last twenty-four months, please refrain from applying again unless you have relevant new experience that you've added to your resumé since the last time you submitted your information or were interviewed.
I welcome the opportunity to hear from diverse applicants! Thanks so much for your interest!