Join me for upcoming webinars and events. Check this page for an updated schedule and registration information! Here are some raves from past attendees.
You've helped me build my professional toolbox! – Danielle DeFauw

I watched Mary Kole's query webinar on Monday. Tuesday I wrote the most sweat-free query of my professional life. No joke! – Melissa

Mary is a masterful speaker, very engaging, and I loved the intimate, casual format. I'm sure I'll revisit the webinar many times in the future! – Wendy Haugh

Very informative, well-organized and understandable. Definitely worth my time. – Dena Pawling

Mary's webinar on Writing an Irresistible Query was not only extremely helpful but concise and to the point. She listed an example for each step of the query letter and explained it as well so that writing a query letter isn't as taunting as it used to be. – R. Wong

This webinar was very helpful and answered many of my questions about writing a query letter as well as publishing in general. – Shawna

Mary always gives great advice and tips. This webinar was thorough and informative, plus she is a wonderful presenter. – Janet W.

An outstanding webinar. Mary Kole was energetic and concise. – A. Monroe

I'm so glad I took the time. The webinar was jammed-packed with tips and advice on what to do and what not to do. And, It covered everything from novels to picture books. I highly recommend Mary's webinars. – Karen Cioffi
Ongoing
I'm very pleased to present a longform online class I recorded for Writing Blueprints called the Manuscript Submission Blueprint. It's all about the agent and publisher submission process, and you can take it online at your own leisure.
Inside you'll find over ten hours of video instruction, 30+ handouts to fill out that guide you through the agent and publisher research and submission steps, bonus interviews and videos, and an inside look from yours truly into one of the most important things you'll do for your book!
February 2019
February 2nd, 11 a.m. Eastern: A free webinar and Q&A to promote WriteOnCon 2019: GETTING READY TO QUERY!
Unfortunately, I am unavailable to present the weekend of WriteOnCon itself for the first time in many years, so I'm doing a free webinar ahead of the conference to help everyone get excited.
Register here!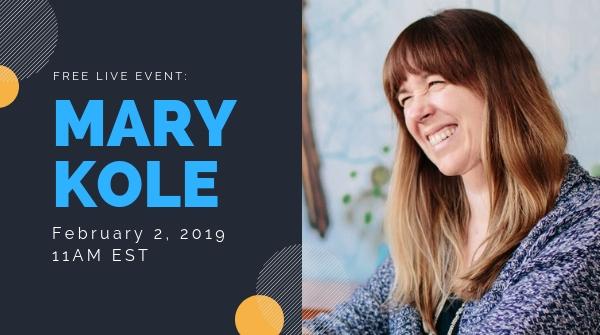 Looking Ahead in 2019
March 16th: Writing Character Interiority Webinar
April 6th: Writing an Irresistible Query Letter Webinar WITH CRITIQUE
May 4th: Writing Irresistible Voice Webinar
June 1st: Writing an Irresistible First Pages Webinar WITH CRITIQUE
If you're on the fence about one of my events, please check out even more Speaking and Workshop Testimonials.