Today, I want to talk about character thoughts, or more specifically, Characterizing Thoughts. What are those, you ask? Well, there are eight types that I'd love to dive into.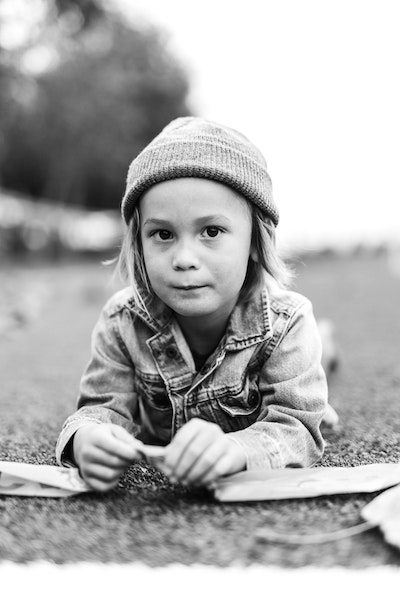 Character Thoughts vs. Characterizing Thoughts
Character thoughts can be anything your character thinks (and central to my idea of interiority), but Characterizing Thoughts? Those are thoughts that tell us something that contributes to the reader's understanding of character.
In fact, I posit that there are Eight Core Types of Characterizing Thoughts!
Thoughts that convey: Who the character is

These are things like, "I don't like to lose," "If there's another fight brewing, I'm calling it quits"

Thoughts that convey: Character change

These are things like, "I can't do this much longer," "It's time to let go, I think"

Thoughts that convey: What the character cares about

These are things like, "I've never had a home before and I think I like it," "When you look me in the eyes, I feel seen"

Thoughts that convey: What the character wants (objectives)

These are things like, "I'm going to get that scholarship or die trying," "There's only one girl taking Tyler to prom"

Thoughts that convey: Why XYZ matters to character (motivations)

These are things like, "This dog has treated me better than any of you, so he's coming with me," "Winning this isn't just a victory for the team, it's a victory for anyone who's ever heard 'no'"

Thoughts that convey: Context and story based information

These are things like, "I've been sitting here for three weeks, looking for a text that isn't coming," "If Gemma doesn't come home from work soon—and goodness knows she probably won't—I'm in the clear"

Thoughts that convey: Stakes and story tension

These are things like, "I hear him coming up the stairs and I can't keep this sneeze back any longer," "Without Christian, I am nothing"

Thoughts that convey: Writing voice

a. These are things like, "It's beautiful day in this lousy neighborhood," "You complete my soul, you gorgeous creature"
Why Are These Types of Character Thoughts So Important?
Because we can't know this type of stuff about a character without being told. Like, if a character is walking around, ready to draw the line in a relationship with another character, that idea will probably start percolating in their thought process, and then they may give their enemy character an ultimatum in dialogue. But without this thought process first building up in interiority, the eventual confrontation won't be nearly as powerful.
Same goes for tears. If you only show a character crying, without diving into the thoughts behind the tears, then readers won't feel the emotion of the moment. Readers don't cry just because a character is shown crying. Instead, readers I want the thought that touches off the tears—the insight or realization that pushes your character over the edge. That is what readers are going to be connecting to more than just the visual of the character crying.
But let's take this a step further.
Layering Characterizing Thoughts
The examples I gave earlier, about the eight types of Characterizing Thoughts, were somewhat basic, to help illustrate each kind of thought a character could have and what they convey.
But the truth is, as human beings. we're more complex than that. Our thoughts are multi-faceted and layered. So must your character's thoughts be too.
That's when we can start combining types of thoughts together:
For example: Take a look at this thought a character could have:
"Without Christian, I am nothing."
This thought combines "What the character wants" with a sense of "stakes." The character wants Christian and the character believes they will amount to nothing if they don't get together with Christian.
Another example is:
"I've been sitting here for three weeks, looking for a text that isn't coming."
Lots to unpack here. We get a sense of what the character wants, again, which is a text from the object of their affection, their lost friend, or whoever isn't texting. We get some context—it has been three weeks—a sense of the character and their worldview, in that they pessimistically believe the text won't come, rather than optimistically hoping it will, and finally, even a sense of change, I'd argue. The next sentence may well be something like, "I can't wait anymore" or similar. It implies that three weeks has been enough and now … the character will do something different.
A lot of similar layers in "If there's another fight brewing, I'm calling it quits." This character declares who they are—a pacifist averse to fighting. They are probably at the end of their rope in a turbulent relationship. We also get stakes (one more fight equals quits), and also context: there has been a lot of fighting, and one more will break the proverbial camel's back.
Even though I've nested all of these examples under one primary category, I hope you can see that they are rich with additional information for our reader-detectives to discover!
Digging Even Deeper With Character Thoughts
Another way to make a character's thoughts more complex is to work in tension or conditional language into many of them. For example, if X, then Y. The action and the consequence. "If there's another fight brewing, I'm calling it quits." Well, when this character's partner comes into the scene looking to pick a fight, readers will be primed to see what happens next. Will the character keep their word or will they cave?
The more layered and nuanced a thought is, the more you're giving your reader to do and sink their teeth into. And layering multiple kinds of thoughts together, to reveal something new about your character is an excellent way to keep your reader engaged and an active part of the story.
And if you're wondering how to properly format a character's thoughts on the page, check out this article on formatting interiority.
This idea of character and digging deeply into this nuanced topic is at the cornerstone of what I teach as a developmental editor. Let me bring this level of nuance to your project personally.