There are two main issues with writing description that I've been seeing in manuscripts. As I said in my post on Mimetic Writing, a writer uses writing description to curate the story and direct the reader's attention. Writing description is a tricky thing to pull off in writing, and it's also a very subtle thing, so it takes a nuanced approach if you want to pull of writing description that serves your story (without showing off).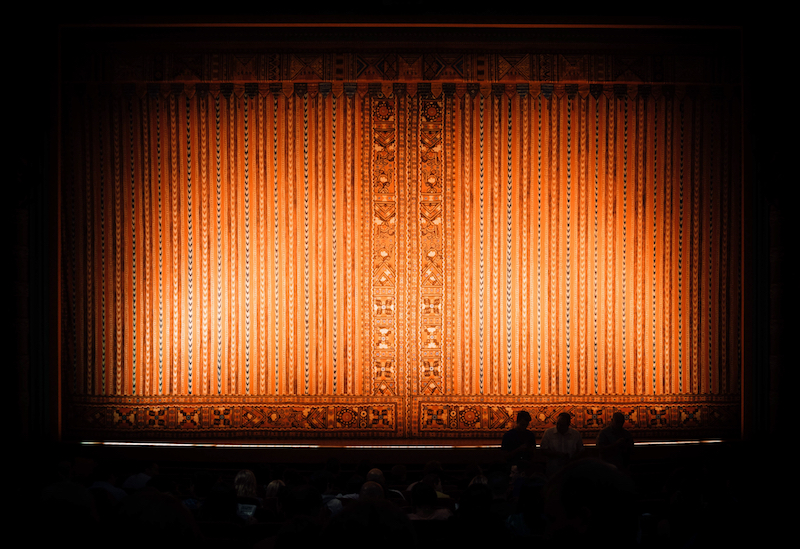 Done wrong, writing description either draws not enough attention or too much. Done right, it becomes a critical part of the prose. While description is rarely the star, it does create the stage upon which the action plays out.
Things That Go Wrong With Writing Description
Writing Description Issue: Underdescription
A lack of writing description is a small but potentially fatal flaw. The reader may not notice a lack of description — it's usually difficult to acutely notice something that isn't there — but their experience of your story will not be the same.
When I read things that have little writing description, I get this fuzzy feeling. That's instead of the mental clarity I expect when reading something that really gives me something concrete to imagine. Things without description are hazy. Things with enough description really make the writer's words gel in my head. Without description, the reader tends to skim through your prose, unanchored. Readers go too fast and don't really revel in the details of your writing.
My rule of thumb is that writers only need to worry about writing description in the following instances:
First, we need a description of every character that will help us see them (and also provide characterizing detail, like that they only paint the nails on their left hand…which tells me they're a bit offbeat, or whatever).
Second, we need some carefully chosen descriptions of each setting. (There's a big catch to both of these, see below.)
Writing Description Issue: Overdescription
Where prose without description tends to go too fast, prose with too much writing description tends to go slowly. Gone are the days when lavish pages of description can keep a reader's attention. The important thing to remember about excess description is that it will slow down your pacing, so you need to choose when to include description carefully.
Know that when you're writing descriptions in detail, you are giving your readers a great mental picture, but action usually stops. And realize that you don't need to go overboard when you're describing a scene. You don't need to give readers a play-by-play with your writing description, or everything about a character. If you describe character traits, remember to show don't tell, and let their characteristics come across via showing, in scene.
Writing Description Issue: Misdirection
In real life, "misdirection" refers to knowingly diverting someone's attention in order to sneak something by them, usually a magic trick or your hand into their pocket to steal their wallet. In terms of writing descriptions, I'm going to revamp the term a little bit. When I say "misdirection," I mean that the writer is unknowingly shifting the reader's attention to the wrong thing when they're describing a scene. How do you do this unwanted thing? It's usually a writing description problem.
Imagine a dinner scene. There's a lovely turkey on the table. The family gathers around to smell its velvety aroma, rich with thyme and rosemary. The butter under the skin has put a crackly golden glaze on the breast. The knife slices right through the tender meat. There are large chunks of fleur de sel sprinkled on top. The parents are talking, meanwhile. You take your first bite and the savory juices, the crunchy skin, the tang of the salt almost overwhelm your taste buds! Oh yeah, the parents just said they're getting divorced.
Say What?
In this paragraph, the writer (me) got obsessed with describing the turkey on the table (probably because I haven't had breakfast yet) and totally skipped over the real point of the scene: the parents have gotten the family together to make a huge announcement. Whenever I read a scene the spends way too much time describing an insignificant detail when something else much more important is going on, I usually think, "You're talking about that right now?"
Like, you just heard that the ogres are storming the castle and you have time to detail the inlaid crystal on the hilt of your sword for us? Really? Ya think you might want to either shorten that writing description or put it elsewhere, a time when there aren't bloodthirsty monsters on your tail?
Lavish description at an inappropriate time is probably a signal that you need to kill some babies. (Translation: cut some of your favorite passages, not actually go down to the nursery and go on a spree.)
Balance and Layering In Writing Description
Your goal when describing a scene, action, or character is balance. Plus you need to figure out when to describe. Just because you need to describe each character and scene doesn't mean you have to describe it in detail the first time we encounter it.
This is one of the biggest problems I see in novel openings because, well, everything we encounter in a book's first 10 pages is new to the reader…every place and character needs describing. But if we did describe everything in detail in the first 10 pages, there'd be no room for plot or scenework right at the beginning of your novel, where it matters the most to hook your reader (or an agent).
You don't have to do all of your writing description at once (either at the beginning of your story or at the beginning of a new scene, where this pattern of heavy scene-setting will become redundant). Just like you layer in the plot, you should layer in descriptions to keep adding to our understanding of a character and their scenery. Give us a physical trait in one scene, a new element of the environment in another scene, etc. Resist the urge to info0dump when you're writing description, and really pick the right time and place.
Having trouble figuring out when and what to describe? Hire me as your freelance book editor and I'll help you curate the writing description balance in your story.