Reader Rachel asked about contemporary YA novels in the comments a few weeks ago:
In our writing group, we have been talking about whether or not it is harder to find an agent and/or sell our YA manuscripts if they are contemporary romance/realistic vs. paranormal or fantasy. What are your thoughts on this? If it is more difficult, is there anything that does happen to work particularly well or would make a manuscript more saleable within the contemporary genre?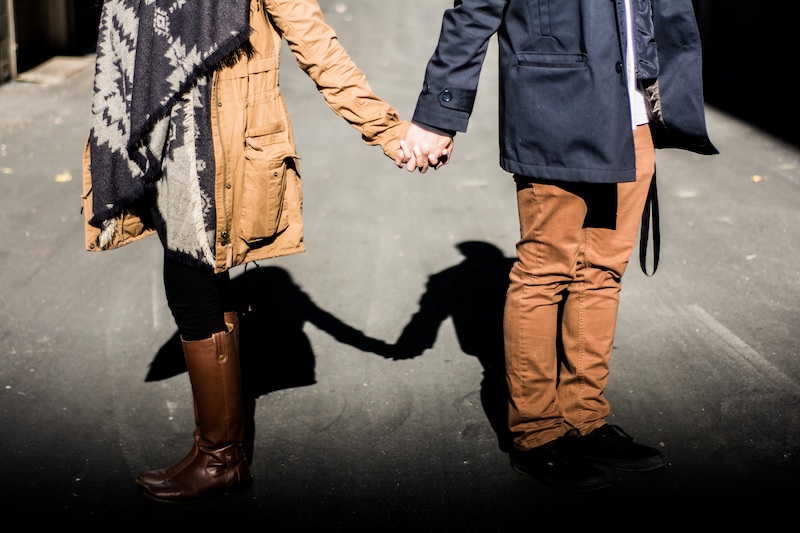 I know that I got into Young Adult fiction and into reading and into writing and into agenting because of contemporary young adult fiction. I was always more of a Sara Zarr, John Green, Jenny Han, Laurie Halse Anderson reader than I was a fantasy or paranormal fan. And when I started looking at the market, there were a lot of contemporary YA novels on shelves and doing well.
Current Trends in Young Adult Fiction
But today's kidlit market, which got going in earnest over a decade ago with HARRY POTTER and has now been given another injection of money and attention by the TWILIGHT franchise, has always been anchored in fantasy and paranormal. And that's where the trends — somewhat unfortunately for me and my contemporary YA tastes — all seem to be going. Even if there's no outright fantasy, magic, or paranormal element, YA novels would rather be set in dystopian times than in the good old real world.
Not only do I know this from observation of bookstore shelves and publishers' upcoming catalogues, but I've heard countless editors discussing how difficult it is to get a straight contemporary YA novel through their acquisitions committees. Apparently, contemporary realism isn't much of a sales hook these days, unless either the voice or the subject matter is simply irresistible. Some publishers are, obviously, more interested in this genre than others, but the going still seems to be much tougher now than it was a few years ago.
What Makes Contemporary YA More Appealing to Agents and Editors?
So what can writers of contemporary YA novels do in order to make their books more saleable? Well, YA romance is a huge hook. I think it's the number one thing that girls (especially) and boys (in the John Green vein, not in the flowery sense) are interested in as teenagers. So every contemporary manuscript I look at should have, if not a flat-out romantic relationship, at least some romantic interest. The teenage years are a time when everything from friendships to family gets complicated, so you have to really play up on those themes and relationships when writing teenage characters.
And you do have to have a really strong hook. It's not enough to just have a story of one girl's senior year as she experiences different relationships and events at school. "Coming of age" is no longer a great sales hook, because every book for the kidlit market is, in one way or another, a coming of age story.
Examples of Contemporary YA Novels
SWEETHEARTS by Sara Zarr: The only boy a girl ever loved disappeared and she thought he was dead, until she gets a mysterious message.
13 REASONS WHY by Jay Asher: After a classmate's suicide, the boy who had a crush on her must put together what happened with thirteen cassette tapes that show up on his doorstep, tapes she sent before her death.
BACK WHEN YOU WERE EASIER TO LOVE by Emily Wing Smith (coming Spring 2011 from Dutton): A girl's hipster boyfriend up and leaves their conservative Utah town, and she follows him, part of her still thinking they'll pick up where they left off.
PAPER TOWNS by John Green: A boy follows a trail of mysterious clues left by the alluring neighborhood girl who disappeared one day.
LIVING DEAD GIRL by Elizabeth Scott: A girl kidnapped and trapped by a monster of a man has to find hope and sanity and, finally, escape.
SORTA LIKE A ROCK STAR by Matthew Quick: An upbeat, spiritual girl hides the fact that she's homeless while helping everyone else with their problems, until her mother dies and she can't hide anymore.
WINTERGIRLS by Laurie Halse Anderson: After anorexia killed her best friend, a girl has to struggle with whether or not she, too, will succumb to the disease that still has its hooks in her.
Contemporary YA with a Fantasy Element
IF I STAY by Gayle Forman: A girl left in a coma after a horrendous accident that kills her family must decide between following them and living without them. (There's also a huge romantic element here.)
BEFORE I FALL by Lauren Oliver: A girl killed in a car accident gets the chance to relive her last day in order to try and change her fate.
The Defining Element Is…
What sets all of these books apart, in my mind, is character, voice, and one high-concept element in the plot that makes the premise a great read. I do think a romantic element, or at least an unrequited crush, is vital to a contemporary YA novel…teens care more about friendships and the possibility of romance than they do about most other things in their lives. Other than that, character, voice, and a high-concept idea are what will really make the difference in this market.
Are you working on contemporary YA novel? YA is my favorite category to edit, and I'd love to be your young adult editor.