This post is all about literary agent response times. How long does a literary agent take to respond? Does a longer wait in the slush pile response queue mean a bigger chance at rejection? This clever question comes from rifferaff, in the comments:
I have a theory, based on the many writer blogs and forums I read, that when agents offer representation, they usually do so quickly, usually within two weeks, but often days. Is there any truth to this? Would you hold onto a full for 2 to 3 months and still offer representation? Or if you're offering representation do you usually do it as soon as possible?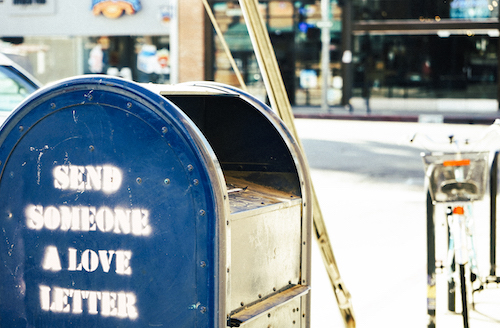 Decoding Literary Agent Response Times
I can see why a lot of writers would think this with regard to literary agent response times. Blogs and forums are full of sexy stories: "My agent offered representation the same day!" or "An editor read it overnight and pre-empted with a huge deal!"
It's a little less exciting to get on your blog or a public forum and be like "I heard absolutely nothing for six weeks, turned myself into a basket case, and then my agent offered representation, but by that point I was locked away in the attic, murmuring to myself, and my husband had to coax me out with a bottle of wine!"
No News Is…No News
I'm exaggerating, of course, but there's a reason why the stories shouted the loudest on the Internet are about quick literary agent response times that come with offers of representation. A long wait and lots of daunting silence — which is often what happens with writers who end up with representation — just doesn't make a good headline.
While it's true that agents who spot a really hot premise or really great writing in their submissions pile will be compelled to read quickly, and those really big-sounding projects will most likely have multiple offers of representation, also quickly, that's not the only way that writers get representation. (I've noticed a lot more of this happening recently, with everyone pouncing on the most commercial projects. Read more about it in my post about the book bidding war.)
Getting Behind the Scenes in the Slush
Unfortunately, sometimes slush pile response times have nothing to do with you. It's not like we "hold onto" a project for two or three months, actively considering it. Sometimes forces outside our control or an overwhelming submissions pile keep us from reading full requests that we're genuinely excited about.
Other times, a writer will get another offer, which usually shoots that manuscript to the top of my To Read pile. Sometimes, though, nobody else has expressed interest and the manuscript just waits in line until I can read it and give it the consideration it deserves. Unfortunately, it could be months before this happens.
When offering representation, I've gotten my clients by offering the next day, by winning contests where a lot of agents were interested, and also by offering in a few weeks or a few months after the initial submission. I've also offered representation and gotten a client whose previous manuscript I'd rejected, and then had them come to me with a new, stronger project.
Try Not to Drive Yourself Crazy
Every writer will have a different experience with literary agent response times. If you have a knockout commercial idea–and you'll usually know it–expect things to happen quickly. But don't despair if they don't. It is perfectly fine, and more common, in fact, to wait.
The worst thing you can possibly do when you're waiting in the slush pile response queue — and I tell this to my clients who are out on submission to editors — is to start reading into every little thing. Sometimes, wait times and rejection letters and communications with agents or editors are laden with meaning. Other times, they're just a natural part of the process.
While out on submission, I would highly encourage you to start working on your next project, even if it's just an idea brainstorm or an outline. This will be a much better use of your time. And I can only hope that you don't have long to wait, but if you do, that's fine, too.
Help your writing stand out in the slush pile. Hire me as your developmental editor. My Submission Package Edit covers the first ten pages, query, and synopsis–everything an agent wants to see.