In Big Sur this past weekend, we had a collective "lightbulb moment" in one of my workshops about first draft novel revision and the difference between editing and revising. A writer had come to the Friday session, gone back to the drawing board, or so she thought, and returned with a revision on Saturday. We noticed some new turns of phrase and a few things cut but, overall, the issues we'd isolated for her on Friday were still on the page. What happened? She was editing, rather than revising, and there's a difference between editing and revising.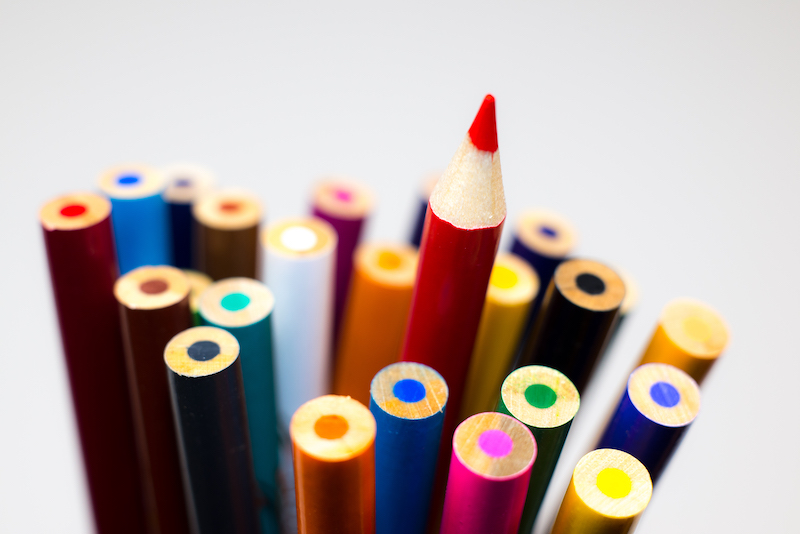 The Difference Between Editing and Revising
Let me be quick to say that it's highly unusual to expect that much change in one day of revision, let alone one month, but such dramatic manuscript evolution is the name of the game at Big Sur. It's not unheard of to have writers pull amazing all-night feats and return to workshop with a completely fresh 10 pages, the ink still wet from the morning printer queue, for example. So while we didn't expect a profound change in her work, per se, we were a little underwhelmed by what actually showed up.
"Help me. I keep having this same problem," she begged after we finished Saturday workshop. The middle of the story was dragging but the end — we'd all agreed on both days — was gripping. She'd also been focusing on this piece for quite some time at home, to no avail. The problem is, she's editing. Moving words around. Doing small tweaks. She's not revising.
A second member of the group was an author as well as an illustrator. My biggest note for him on Friday was that the middle of the story was static and, perhaps more pressingly, all of his pictures were landscape-view and eye level, like dioramas or posed vignettes in a museum. There was only one perspective and he used it on every page. That added to the draggy pace.
"Try moving 'the camera' here, and see if you can't envision any of your scenes from a unique perspective. Down low. Bird's eye. Close up. Tilted. There are so many ways to see a scene, so many vantage points. What you're doing is fine, but it's the first thing that comes to mind, and there's also no variety. Stretch yourself," I told him.
In contrast to the first writer, he came back on Saturday with his story completely reimagined. He hadn't had time to create a new dummy, but he did describe the changes he'd make on every page, including significant cuts to the middle. He also brought in new sketches that he'd dashed off — all of them incorporating new and exciting perspective. This is revision.
Small Changes, Big Changes
This isn't a game of "which writer is better," however. But I think seeing his transformation shuffled something loose for the first writer. She'd been doing something that I see a lot of writers do without meaning to or realizing it. I call it a "tinkering revision." Instead of going completely back to the drawing board, she'd just been mucking around with what she'd already written and, while she was technically revising, as in, switching words around and making cuts, she was getting nowhere. This can happen right away in a first draft novel revision, and then you're pretty much doomed. Because you don't train yourself to see the big issues that need fixing, and especially in a first draft, there are going to be more big issues.
It's extremely tempting to tinker. Those words are already on the page. You've already done all that work. When you revise with the existing manuscript in hand, you are that much more inclined to keep making small scale changes because, hey, it's already there in front of you, it represents a lot of past work, and it's probably not that bad, etc. With a first draft novel revision, you just finished the thing and want to bask in accomplishment. You may not want to mess with it too much.
Let me say it here once and for all: unless you make big changes, a revision isn't worth doing. If you go out on a submission round and get roundly rejected, you're not going to solve your problem by going back to the page to tweak a few words here and there (More on learning from negative feedback). I've said this before, but look at the word revision…it means "to see again." To see your story in a whole new light. To make massive plot, character, and language changes. And having so much on the page already often lures us into a false complacency, especially in a first draft novel revision, if this attitude sets in from the start. (Check out some revision techniques here.)
The Difference Between Editing and Revision If You're Stuck or Suffering Writer's Block
The second writer in workshop got a big idea for some big changes and ran with it. The note about new perspective is a tough one because it meant he would have to throw out every single page he'd already done, but he said "Okay, what the heck!" and tried it. When I heard the second writer beg us to finally tell her what to do, I had this to say: "Go to your computer, back up the file, highlight the entire problematic part, and hit 'delete.' Sure, it's scary, but I think you're locked into what is already on the page and you're not seeing creative solutions as a result. Writing is all about experimenting. You should get used to generating words and then getting rid of them or changing them. They're a renewable resource. Take a day or a week or a month to write a completely new beginning and middle, full of completely new ideas, fully free from what you had in place before. Sometimes this is what you have to do, especially in a first draft novel revision if you find that something isn't working. If you hate it, you can always go back to the old version. But I doubt you will, because you'll be thinking outside of the old version, and it will be fresh and new. And if it's a bust, nobody has to know. It's just you and your computer."
This seemed to communicate the second writer's lightbulb moment to the first writer. She seemed excited to go home and try the experiment. I think what she needed was the reminder, and maybe the permission, to wipe the slate clean and play around again. The manuscript had become a dreaded tweaking project that wasn't behaving, not the fun story that she'd set out to write. Now she could relive some inspiration and just play with it all over again.
In my experience, the best revisions are the most drastic, especially for a first draft novel revision. This is the true difference between editing and revising. Whether a writer has a bolt of writing inspiration and rips up their manuscript on their own, fueled by the manic energy of creation, or whether they're forced to push further by a well-meaning agent or editor and, out of spite or adrenaline or fear or all of the above, finally takes the torch to the problem parts, it's those writers who have the guts to start over in a piece that usually reap the biggest rewards. (A good recommendation to do a brand new kind of revision is this self-editing trick.)
So if you feel like you're just tinkering, shoveling text like a kid pushing peas around his plate, be brave and try starting over completely. You know what you want to accomplish with the section, so just take a brand new run at it. Or maybe you'll realize that the section wasn't working and trash it entirely, or find another, better part that fits. Change is tough, especially when you've been working on something for years and are eager to see it in print. But it's once you kick the ladder out from under yourself completely, I've found, that you discover resources and ideas you never could've imagined.
Sometimes it's impossible to pull of a truly transformational revision alone. Hire me as your manuscript editor, and I will get you unstuck if you've been tinkering for too long, or off on the right path to begin with.