Want to learn to write children's books? Picture book ideas aren't always the best fit for the picture book format. Sound confusing? Read on!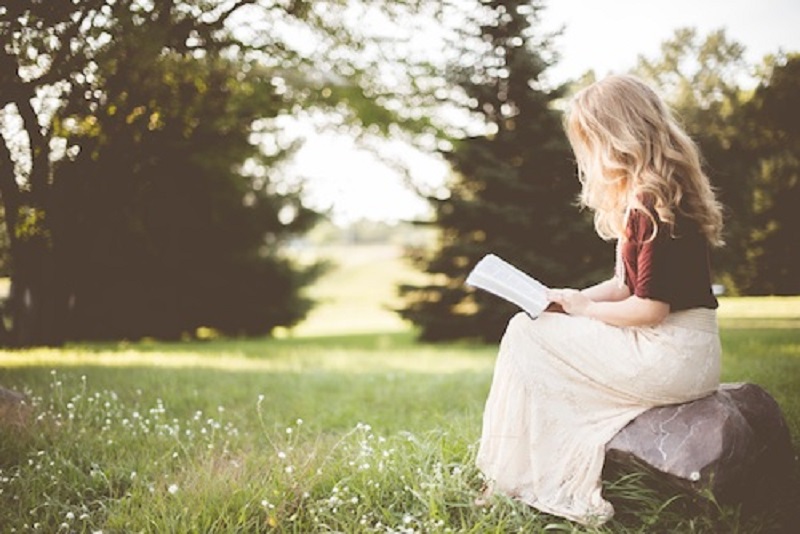 "This isn't a picture book, it's a short story." Ah, the picture book or short story debate! This is a comment I make to writers often, and it's a heartbreaking one, at first, but one that is encouraging if you really think about it. Often, I receive picture book submissions that are nice, well-written, tell a story or have a nice poem in them, and are, overall, pleasant to read.
But are they a picture book or are they a short story that's more suited for the magazine market than the book market?
Learn to Write Children's Books: Matching an Idea with Format
I assume that adult nonfiction editors see this issue all the time. They get proposals for nonfiction picture books that are too narrow in scope or too limited in audience and they suggest that the author pursue it as a nonfiction magazine or how-to piece instead. (Check out how to write nonfiction children's books for more.)
That's never something a writer wants to hear, of course. But it is good editor or agent feedback. That means the reader found something in your writing style that's good and they liked your idea…they just don't think you can carry an entire book with your concept.
I see this a lot in my picture book submissions with clever poems, poems about an object or character rather than an event, and stories that are just too specific to be universally appealing. The picture book market is really, really, really (seriously) tough right now. Editors are looking for the most universal, marketable, trade-oriented picture book ideas right now. Sure, they want quirky and funny, but they also want character-driven stories that have a dramatic arc and are also something that the most possible readers will relate to.
If Your Picture Book Has Ever Been Called "Quiet"
So if I get a poem about swirling leaves in autumn, that might be too quiet and not have a character or story to drive it. Or if I get a story about a character who just couldn't tie her shoes, that might be really character-driven, yes, but without a lot of story to back it up.
Maybe I receive a character-driven story, but it's about a family who lives on a maple syrup farm in Vermont (I just came from Vermont for a conference and LOVED IT!). That's lovely, has a story, and has characters, but it might be too niche to appeal to a wider audience, and might be a better fit for a magazine (maybe for an autumn issue) or a regional press that could publish a very specific picture book and get it to a more targeted audience (say, Vermonters or maple syrup enthusiasts).
The most frequent question I ask myself, when looking at picture book ideas, after I see that the writing is publication-ready and of a certain level, is: Is this a story that will appeal to a wide market?
If not, I suggest that the author try another market, like magazines or a regional/small/specialized press.
How a Publisher Chooses Which Picture Book Ideas to Publish
The other ruler I use in my head is the fact that a picture book is about a $50,000 investment for a publisher. An agent told me this figure once and it has always stuck with me. What goes into this investment? This is obviously a simplified example with simple math, but it's worth paying attention to.
The $50,000 investment covers the author's advance, the illustrator's advance, the publisher's overhead costs that pay the editor and designers who work on it, the costs of production, producing test copies and f&g's, marketing, etc. (How much does an editor cost?) And that's before publication. Once the book is ready to sell, there are other costs, per copy, once the book is actually being printed, shipped, distributed, warehoused, and put on shelves.
A magazine has a much lower financial investment for each piece they publish. Sure, they pay much less money to run your piece and you'll never get to see it fully illustrated or see royalties from it, but the magazine is also much more likely to buy your piece and do something with it than a publisher who is looking at that $50,000 figure in their minds when deciding whether or not to acquire your work.
Learn to Write Children's Books and Get Published
In today's really difficult picture book market, I am forced to look at stories like this, too. While I naturally have a more literary, more obscure, more quiet sensibility based on what I grew up reading, I'm seeing some quieter and more literary projects rejected once I go out on submission with them, so I have to look at commercial considerations. I have to think: "Is this a $50,000 picture book idea?"
If it's not, it very well could have a life in print…just maybe in a magazine or with a regional publisher. The good thing about magazines, also, is that you only use certain rights when you publish, and you may be able to exploit that same story in other markets or the book market once it has been published in a magazine. Lots of food for thought for writers looking to learn to write children's books.
A great place to see some magazine markets for children's work is the  Children's Writer's and Illustrator's Market, published by Writer's Digest Books. Tons of magazines and smaller presses are listed there for your perusal…and submissions!
It would be an honor to be your picture book editor, and I can help you address the picture book or short story question before you submit.