If you are writing a manuscript with multiple points of view (POV), ie: a first or close third person narrative through the eyes of different characters for different sections or chapters, how do you space them? Do they have to be evenly spaced throughout? Here's a question that Kathryn sent in:
If I am doing a novel with a defined MC, but alternating POV between him and the supporting (but also very important) character, do I need to have this happen constantly? Because there are a few times in my book that I switch to 'the girlfriend's' POV, but it isn't like VAMPIRE DIARIES, for example where LJ Smith has each scene switch to a different character's POV. Is this something that has to be completely consistent? Or can I put it in as needed?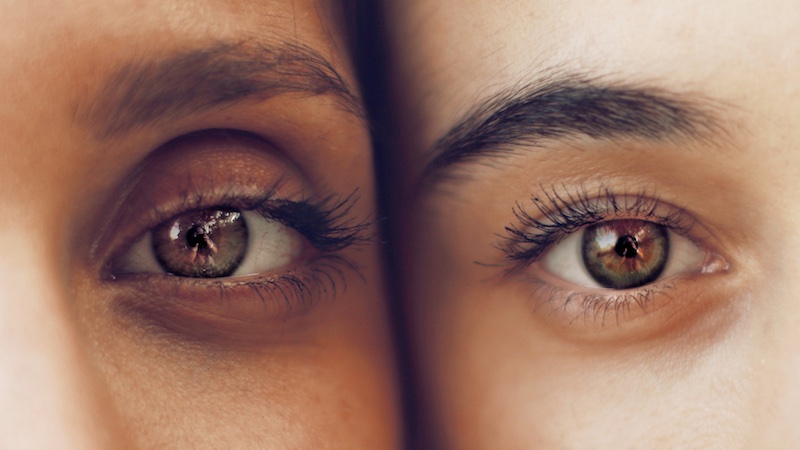 Tips for Writing From Multiple Points of View
This is a relatively easy question to answer. When writing from multiple points of view, you don't need to lock yourself into any kind of scheme. A lot of people think, if they're splitting the story between two POVs, for example, they have to alternate always POV 1, then POV 2, then POV 1 again. This isn't always the case. If your two POV characters have almost equal "screen time" in the novel, maybe you can keep it that consistent, but there are no rules that say you have to.
Especially if your story has a MC and then the POV of a supporting character, you can use her when you need her. A few things to consider, though, for any manuscript with alternating point of view:
Give us the first instance of the "other" POV pretty early on, so the reader knows to expect another POV throughout the story.
Don't go too long without hearing from your other POV characters. You don't want us to forget that their voices are there and we will if you go for like 50-70 pages without changing POV.
It's all about balance. You don't want to switch POV every 4 chapters at the beginning and spend 70 pages in one POV near the end. Make sure multiple points of view are somewhat evenly spaced, even if they're not totally consistent.
Don't Include Adult Characters When You're Alternating POV
Finally, one thing I would urge all of you to consider with alternating POV: do not include adult POVs in manuscripts that have predominantly kid or teen POVs. I've seen a lot of writers try this, and it never works that well, unless yours is a very specific type of story (and yes, I expect mentions of THE BOOK THIEF to pop up in the comments, but that is a very specific type of story, more on this later). Besides, a kid who is reading a book targeted to their age group is going to be SO BORED dipping into the head of their teacher, their parents, their minister, their librarian, their whatever. I've read manuscripts where we dip into Dad's head while he's fretting about the mortgage… his marriage… troubles with his manager at work… Yikes. A lot of adult writers want to reinforce to teen readers that adults have problems and to be more sympathetic to them. Probably because they're raising teens at the time and feel unappreciated. This is not the way to help teen readers empathize because this type of moralizing usually doesn't get published and reach teen readers. Even if they're dipping into the head of the adult villain, it's still not advisable to do this. You don't want to alienate your reader, and adult POV does that more often than not. I see the adult POV issue most in fantasies and mysteries, so people writing in those genres, take extra caution.
Experiment to See What Works
Other than that, feel free to experiment with alternating POV. You'll probably be rewriting a lot if you end up changing your mind but really nailing the balance of POV in writing is important. And, also, do keep in mind that you should vary the voice. If you have a few different characters providing their POV but they all sound the same, use the same words, use the same imagery, etc., then what's the point of multiple points of view? That's what makes this technique very difficult.
When you invest in my manuscript critique service, I'll help you strengthen your main character's POV.