As my editorial business has grown (and grown, and grown), I have slipped behind in my social media and web marketing engagement. It's time to fly the surrender flag: I can't do it all by myself! You may have noticed that I'm also hiring an editorial and research assistant. Five years into my business, I can admit it freely and happily… There are only three things I like to do at Mary Kole Editorial: Edit, edit, and edit. There's not a lot of room for anything else! So I'm looking to hire a part-time social media and web marketing associate to help support my business.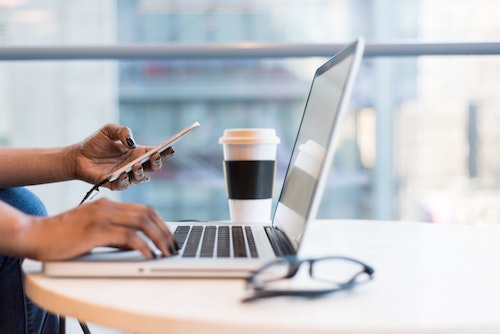 About You
Top priority is given to candidates who have professional SEO and social media marketing experience, whether self-taught or, ideally, corporate. Be prepared to discuss your success metrics. My ideal fit is someone who already works  in the startup or marketing space, or manages a portfolio of small business clients and does social media support as their primary gig. Any existing access to SEO tools like Moz, etc., is a big plus. Of course, publishing and/or writing experience counts here, but it isn't the first thing I'll look at, as this is a specialized position.
You must be comfortable with updating and maintaining profiles/pages on all of the major platforms. You will be creating content once or several times a week (negotiable) and stay on top of engagement. You'll also be checking in with each platform regularly, managing responses, and identifying opportunities to grow profile presence.
About The Job
This blog has ten years of evergreen content that can be mined and packaged into "From the Archives" material. I'm interested in freshening up the SEO optimization for my most popular posts, as well as keyword research to make sure I'm not missing any opportunities. This is Phase I.
Once you perform an overhaul, the job becomes a maintenance gig: checking in with existing platforms, engaging with users, generating new social media posts and content (except new Kidlit blog posts, those are always going to be my territory), and otherwise keeping things fresh. This is Phase II.
I have several big projects coming up that will need an extra marketing boost, so support around these will be crucial. Long-term, I'm interested in maintaining, engaging, and growing my social media audience, and making sure the blog functions well to a) serve new and existing Kidlit readers, and b) dovetail with my editorial website. You'll be working primarily with my Kidlit family of profiles, though this online presence is tied to my freelance editing business, Mary Kole Editorial, which is my primary revenue generator.
I'm hoping to monitor your concrete progress and strategize together using tools like Google Analytics. Marketing can be an art, rather than a science, but accountability and results are important here.
Logistics
Initially, our "warm up" period may involve more work, as you spruce up and fine-tune what already exists. Then, I hope to establish a maintenance relationship of several hours a week. That's why I'm looking for candidates who already work in the space or manage a portfolio of other clients, ideally, because this isn't going to be an especially meaty part-time position on its own.
Pay is negotiable, whether monthly flat rate or hourly. I have some numbers in mind but I'm very open to hearing your pitch. You can break your pricing out into separate fees for Phase I and Phase II, if that helps. This is a 1099 contract job. It can be performed remotely, but candidates must be legally eligible to work in the US. I'm looking for someone who can start immediately.
I'm specifically not looking for spam from dodgy overseas SEO companies. I get enough of that, as is. Since my primary audience is smart and literary, and I'm asking for new content, I'd prefer someone with impeccable English skills. Please be sure to demonstrate that you're a real US-based professional who's interested in this job in particular.
Please submit your social media and marketing resume, a cover letter with your proposal for my specific situation, and your pay requirements. Thank you very much for your interest!
Submit to: mary at kidlit dot com
Deadline for Submissions: September 7th, 2018