Many writers get tripped up on how to describe emotion without physical clichés. I understand why they use physical emotion clichés, though. In an effort to dodge the "show, don't tell" bullet, a lot of writers have taken the external route in conveying the emotions of their character. As I've said before, there's Bad Telling and there's Good Telling when you're creating a character through interiority in writing.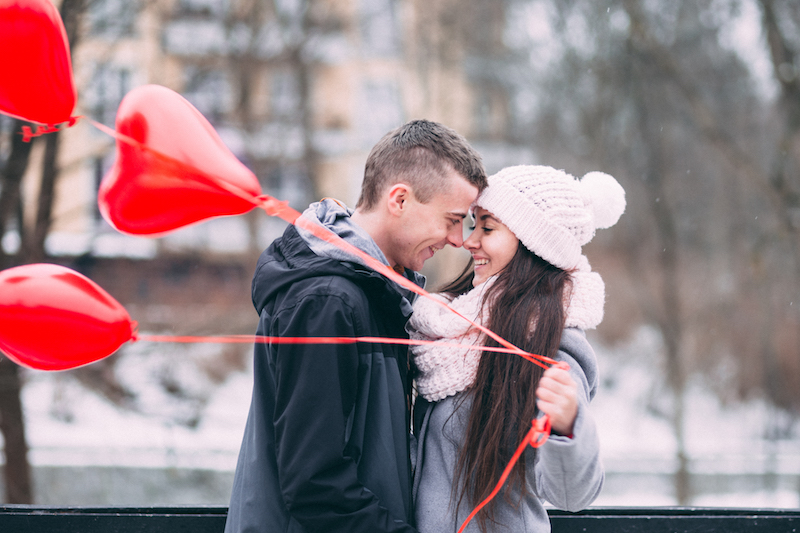 Bad telling deals with you just stating a fact about your character and then taking all the fun out of reading for your audience. Good telling involves using story context and, more importantly, interiority, to paint a three-dimensional picture where you make your reader feel like a savvy part of the story experience, but you don't exclude them from participating, either.
An Example of Bad Telling in Action
Here's an example of how to describe emotion via Bad Telling:
It was the last night of the play. Moxie felt sad as she lined up for the final curtain call. There would be no more stolen moments with Tobin. No more excuses for her to look at him as he performed the role of Hamlet. Just like the real Shakespearean Hamlet and Ophelia were doomed, so was Moxie's crush. Tears sprung to her eyes. She didn't know what she'd ever do tomorrow night without all this.
How to Apply Interiority to Telling
Here's an example of how to describe emotion via Good Telling, using the principles of interiority:
The heavy red curtain cut them off from the audience and the lights. Moxie stood, feeling heavy and rooted to the stage, and looked around, her eyes adjusting to the darkness as the clapping started in the house. This was it. The last curtain call. The last time she'd teeter on the brink of insanity as Ophelia. The last time she'd peek out from the wings and watch the audience nod along and mouth the words as Tobin, with a deep, slow breath, launched into the "To be or not to be" soliloquy. The last time she'd get to tape the fake blood packet into his vest backstage, right before he went off to his fateful last duel scene. Moxie snapped to attention as the curtain swung up again. Tobin materialized beside her and grabbed her hand. The last time for that, too. When would she ever have such a perfect excuse again? The audience beyond the footlights, clapping and shouting, blurred, and she threw on her most dazzling smile, blinking away the tears.
Now, whether you think the sample itself is "good" or not, this is clearly an improved example of how to express feelings in words. You got more insight into Moxie's character, into the context of her situation, and into the specifics of her emotions with the second example than you did with the Bad Telling snippet.
An Example of Physical Emotion Clichés
Let me introduce you, then, to another version of how to describe emotion via Bad Telling: Physical Telling.
The drape lowered on the scene, giving Tobin enough time, Moxie knew, to get out of his royal casket and join the rest of the cast for curtain call. She wiped at her eyes, hoping she wasn't smearing her make-up. Her heart hammered, but it wasn't the rush of finishing the show. Not this time. She hugged herself, her arms crossed tight. Tobin jogged up, fixing her with a dazzling smile. He tilted his head. There was a twinkle in his eye, something she couldn't quite read. She relaxed her arms. Her hand grabbed his. The curtain swung up again and she felt a flush creeping up her cheeks.
Now. This is more subtle. There's nothing technically wrong with this sample. Some might even find it well-written. Well, this is my blog, and you come here to hear what I have to say about stuff. And I am sick of Physical Telling. Over it. If you disagree, another blog is just a click away. (Don't worry, this isn't just a rant…I will also explain my reasoning.)
Why Physical Emotion Clichés Are Lazy Writing
First, the above is full of physical clichés. "She wiped at her eyes" isn't telling per se, but it is such a cliché gesture for "Alert! Alert! Moxie is crying! Get it?!" that it might as well be telling. If I was to go on an actual stage and wipe my eyes to convey that my character is sad, or check my watch and tap my foot to convey impatience, a director would yell at me for being way too obvious. Instead of a director, you have me to yell at you.
Per my earlier post about describing emotions in writing, you'll also know that what hearts, mouths, lungs, stomachs, and hearts do on the page is also, more often than not, a cliché. Hearts hammering, guts rumbling, smiles half-creeping up faces, eyes twinkling, all of that. Ugh. So if we can't "show" a character tapping their foot with impatience, maybe we can tell the reader that their stomach is tightening in anticipation of being late. Maybe that will be better!
How to Describe Emotion in Fiction
Wrong. Because someone was once told "show, don't tell," and then was told "don't use cliché gestures," they have now started telling readers about the status of their main characters' internal organs. Awesome! Except I'm not a doctor with a chart. I don't care about the status of each little hunk of tissue on your main character's body.
It's when a writer starts telling me about guts and hearts and lungs and eyes that I most frequently highlight that section and write, "Interiority instead!" in my notes. Put that on a notecard and tape it to your monitor if you have this problem: Interiority instead!
This brings me to another specific subset of Physical Telling (dig deeper into this topic by reading my post on showing vs telling in writing). It's when writers realize that stomach- and heart-status is cliché, so they think that the answer to "how to express feelings in words" is to move on to looks and gazes and twinkles of eyes and other body language cues.
Romantic Moments Are a Minefield for Physical Clichés
People writing anything with a romantic connection, listen up! Moments where you have your two romantic interests together are prime offenders in this vein. How do you convey chemistry without describing eyes lighting up and blushes and tilts of the head? I don't know. You're the writer. But don't resort to the tired old fallbacks.
Why are we so good at these descriptions? Think about where we see them (key word here: see). That's right. We're visual creatures. When we watch movies or TV or interact with other human beings, these looks and tilts and subtle shifts in body language are glaringly clear. "Ah, he's tipping his head ever so slightly when he talks to the girl he likes, that must mean he likes her, too…squeeee!"
A Picture Is Worth a Thousand Words
But what works well on the screen doesn't always translate to the page. Those looks that we're so good and so hardwired to interpret when we see them don't necessarily convey the same information when we read them. Sometimes things are hard to read when we're reading, yeah? Sometimes a picture is worth a thousand words, and we don't have that kind of currency when we're approaching how to express feelings in words.
Some things work on the page, others not so much. And the page is not a physical realm. Sure, some writing can be very visceral, and we can describe lots of action, but I don't personally believe that the seat of emotion – as it is conveyed in writing – lives in the physical body of your characters. I'm always a fan of "interiority instead!" and of mixing the character's inner life (and not their organs' inner life) with what's going on, plot-wise.
This is just one way to convey emotion. I happen to think it's the right way. But, as such, I'm thrilled to start the conversation about Physical Telling and how it relates to "show, don't tell." What are your thoughts? Taps foot, checks watch, tilts head and glares.
ETA: JH's point well-taken, I've added to the example of Bad Telling. Thanks, JH!
Struggling with how to express feelings in words? Hire me as your book editor and we can hone in on your protagonist's emotions together.