Many writers get tripped up on picture book writing style: What kind of syntax should you aim for? What type of words to use? Should you worry about reading levels? What the heck is a Lexile score? Learn how to write a children's picture book that impresses literary agents and publishers.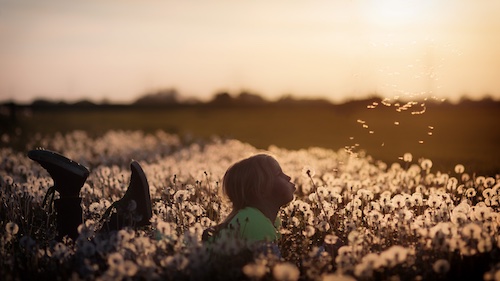 Why Picture Book Writing Style Matters
Children's books are a unique subset of publishing because you're dealing with many different age groups and reading levels. When you write a novel for adult readers, you don't really have to think about this stuff. It's presumed that most people will be pretty proficient readers, otherwise they're probably not seeking out your average literary fiction novel.
When you write for young readers, you do have to take reading level into consideration. Not so much when you're writing young adult fiction, because those readers are already well-developed, but it's something to think about in every category leading up to YA.
Embracing the Picture Book Writing Style
Unfortunately, I'm not a big proponent for strictly writing to Lexile scores, nor will I provide you with a vocabulary "green light" list for picture books. I'm the wrong resource for that sort of thing. I believe in teaching more open-ended concepts that allow writers to make their own decision.
So to me, this is the heart of the matter: The biggest consideration when it comes to picture book writing style is that your language and syntax are accessible to the audience. These issues are especially important if you're writing children's rhyming books.
Sounds like a no-brainer, right? Well, most picture book writers could use a reminder of who your audience actually is for the 0-5 age group that typically reads picture books. This is perhaps a misleading question. Because here, your readers are:
Adults who are reading the book aloud to a very antsy toddler-aged child with limited attention span, or, far behind them, in second place,
Kids who are only just beginning to read independently.
Write for Your Audience, or Your Audience's Audience
"Well, you've confirmed it. I'm writing for adults when I write picture books," you might be thinking. "So what's the problem with my clunky syntax and advanced word choice and sentences that stretch on for entire paragraphs? Adults can take it."
Adults might be able to take it. But their antsy audience (with limited attention span) won't. And even if an adult could take it the first three times, by the seventh reading of the night, they might tire of flat, complicated prose as well.
The biggest sins I see when it comes to picture book writing style are these long, convoluted sentences. Wondering how to write a children's picture book? KISS! Keep it simple, silly! Big, complex sentences do not belong in writing for the youngest listeners and readers. Believe me when I say that your adult readers, child listeners, or first-time independent readers want short, energetic, snappy prose.
It's not that young readers/listeners aren't capable of understanding great complexity. They are. But there's a difference between complexity of idea or story or emotion, and complexity of sentence. You want the former, not the latter.
How to Address Picture Book Writing Style Issues
In almost all cases, the solution is simple: Read your work aloud. I don't care if you feel silly doing it. Print out your manuscript and pace around the room and read. Or, better yet, ask someone to read it to you. (More info on read aloud books here.)
Mark where they stumble. (You know your work well, so you're unlikely to falter. Someone who hasn't read the actual sentences will be a much better test of rhythm and flow.) Mark where they run out of breath in the middle of a sentence.
Remember that picture books are read aloud more often than not over their target audience's life cycle. Do not pass "go," do not dare submit, do not dare go one more day without reading all of your picture book manuscripts out loud for real.
And if you find long-winded, clunky, dry, or otherwise uninspiring syntax? Chop it up. Swap out your business memo words like "caused" and "exited" and "vehicle." Then read the draft aloud again.
You're writing for young readers. You're allowed to be a little more hands on!
Take some of the guesswork out of the writing and revision process. I can be your picture book editor on one or multiple manuscripts!