Today, on what would've been her first birthday, I'm remembering my daughter Nora Pepper. For those of you who don't know, Nora was born with a very rare birth defect on this date, November 30th, in 2017. It was a complete surprise to us because her condition didn't show up on prenatal imaging or testing. Unfortunately, hers was a terminal diagnosis. She died on December 16th, 2017.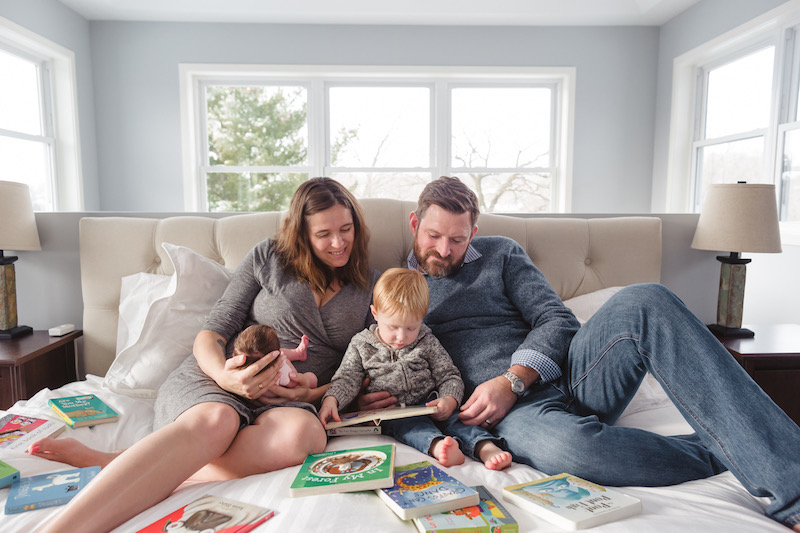 The Taboo of Baby Loss
We had a little more than two weeks to create memories as a family, and include our son, Theo, then 21 months, in Nora's short life. During that time, we hired a professional photographer, the wonderful Sarah Wroblewski of Sarah Ann Photography, to come take pictures in our home. Now that Nora is gone, these pictures have become touchstones for our family that we will treasure forever. That sounds like such a cliché, but in this case, they really are all we will ever have. They mean everything to us.
We had our favorites made into a photo album. (In the blur of grief, I just sent a big batch to Shutterfly and used their "I don't care, just make me an album" service. It actually worked out better than expected!) Our photographer gifted us with an absolutely stunning album as well. This morning, we sat together as a family and showed both off to Theo, then talked about his sister and how much we love and miss her. The photos will be part of our tradition on her birthday for the rest of our lives.
The last year has been difficult but, ultimately triumphant. Theo is an utter joy to us, now a wild and rambunctious 2.5-year-old. We savor even the most mundane moments with him in ways that we didn't before. My relationship with Todd, my husband, is stronger than ever. I've done a huge amount of inner digging, and grown into a person I never would've been without this experience. The editorial business is thriving and I get to do what I love every single day.
Another facet of the last year has been connecting with other loss parents. The "Dead Baby Club," as I jokingly call it, is a club nobody ever wanted to be in, but we are. After I posted about Nora's death, I heard from so many of you who've lost pregnancies, babies, or children. Nobody talks about this kind of shattering loss. Children aren't supposed to die. It breaks the natural order.
But they do. Sadly, so sadly, they do.
When this tragedy happens, parents sometimes feel alone because it's too terrible, too impossible to talk about. The world wants to shield its eyes and pretend. There's a cultural taboo surrounding the topic. So, all too often, we suffer in silence, except when we meet another family in our shoes.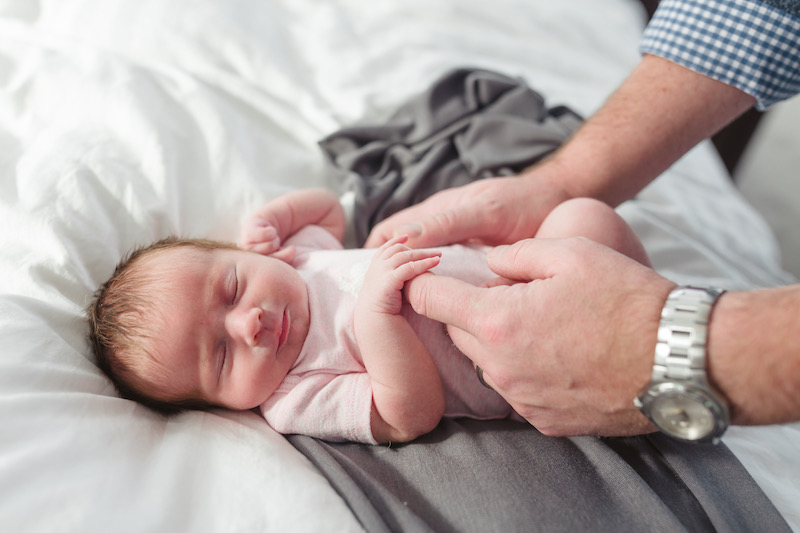 Coming Together
This has gotten me thinking about community, and reaching out to other loss families who have experienced the unimaginable. I remember what it was like to be broken open in the most vulnerable moment of my life, sitting there in the hospital that Monday evening, and learning that Nora would absolutely die. There's just not a lot of support for a family on that horrible day.
As the anniversary of Nora's birth and death rolls around, and I'm thrust back into these memories, I want to tell you about a cause that means a lot to me, if you'll listen. This year, my family has made a donation in Nora's honor. I'd love for you to join us, if you feel at all compelled. While I can't personally be there to support families facing baby loss as it's happening to them, there's an organization that does just that.
And it does something else incredible. It provides them with tangible memories of a life gone too soon: those same kinds of photographs that mean the world to us now.
A Request in Nora's Honor
Now I Lay Me Down to Sleep is a nonprofit organization that you may never have heard of. I hope that's because you've never needed them. They service any parents in a hospital setting who are facing stillbirth or neonatal death. They provide a network of photographers who will come at no charge to the family, at all hours of the day and night, and take pictures of the baby and family. These pictures are usually heart-wrenching. But beautiful. And oh-so-significant to families who may only get to spend a few precious moments with their babies.
My family didn't personally use their services. We brought Nora home initially, because we didn't know exactly what was wrong. We had photographs taken there. But if we'd spotted her condition earlier, we probably never would've left the hospital. From experience, I know how amazing it is to have pictures of my baby. I never thought I'd lose a child. But families experience it every day. Now I Lay Me Down to Sleep serves them in their time of most desperate need. It supports photographers who volunteer their time and talent to step into the worst moment of a person's life. Think about walking into that room for a moment.
Please excuse me for using my platform for a cause. But I want to help Now I Lay Me Down to Sleep and enable them to do their very important work, if I can. If you feel so compelled, please make a donation to Now I Lay Me Down to Sleep in Nora Pepper Macdonald's name, or the name of any other child who survives only in your heart.
We're thinking about you today and every day, baby girl!