Today, the Revision-o-Rama series of posts draws to a gentle close with some revision steps for your writer's toolbox. I hope you've gotten some new ideas and the food for thought has been fruitful for you. Of course, I will keep posting about revision steps on the blog and, of course, you will keep revising into the new year (right?). Now it's time for me to take a breather, reset back to my "regular programming" and give you all a few ideas for how to proceed from here, as well as recommend some books on revision that I've read and found helpful in my study on the subject.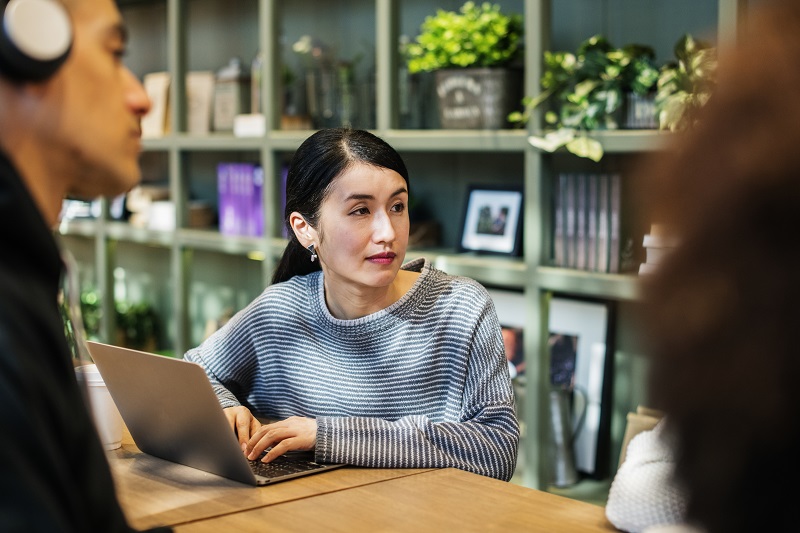 One of the First Revision Steps Is…
…Other readers. It's that simple. Writing is most definitely not a solitary pursuit, at least it shouldn't be. With writing, the following thing tends to happen: the more we write, the more we get stuck on the same revision steps, the more we muck around in the same material over and over, the more blind we grow to it. The most obvious example is missing typos. Our eyes just tend to gloss over the words if we read them too much. Or we know our manuscript has problems but we leave them in because a) we love that part, b) we're too lazy to really fix it, c) we're waiting for someone to call us on it, d) we figure that's what an editor is for.
No, no. As editors tighten their belts and only take on the most polished projects, it has become even more important to develop your own toolkit of revision techniques so that your work is agent-ready. (Who will then tell you to — you guessed it! — revise yet again, if they're the kind of agent who places a  lot of emphasis on editorial work, which I do.) So, since you're effectively blind to your own work, you have to bring in qualified readers as soon as you're feeling strong enough to hear their feedback.
Revision Resource: Join a Critique Group
Join a critique group if you're not in one already… there are plenty of writers on message boards and various websites who are just dying to get together and are maybe too shy to ask. Whether you do one online and email manuscripts back and forth or whether you find a group in your area through a writing or arts center, the Internet, Craigslist, etc., make sure the group you've got is quality. If they don't write kidlit, they should at least respect it and want to learn more about it from you. If they're not published, their work should at least be damn close. The best groups have at least one published or agented writer in the mix. Strive to join those that feel slightly more advanced than your level, so that you can really trust and enjoy their expert advice.
The Value of Critique Groups
The other great thing about critique partners is that you learn a whole lot about writing just by looking at someone else's work. If you see a mistake or something that jumps out at you in another manuscript, and you get good about analyzing what works and what doesn't — guess what? — soon you'll be turning the same revision techniques on your own work. (It usually takes a while to translate… anyone can be a critic but actually implementing the same revision steps toward oneself is the real challenge.)
Even if it's not a traditional critique group with regular meetings, you should at least hook up with one or two writing friends or take a writing class. Maybe you can make some bonds that'll extend past the last day. Or go to local or national conferences. There are plenty of writers there that you can befriend and keep in touch with. But the key is getting eyes on your manuscript, and getting eyes that know what they're talking about (now that, my friends, is a mixed metaphor). Teach yourself to hear their wisdom but take it with a grain of salt. You'll learn a lot, you'll also discard a lot, but I can tell you one thing for sure: the more feedback you get on a manuscript, the more it'll inspire you, the more it'll spark your own imagination and the stronger it will be (check out some constructive feedback examples).
Writing and Revision Resources
If you want to do more independent study on writing and revision steps, I can recommend the following books on revision, specifically, and the writing process in general:
Story by Robert McKee
Dialogue by Robert McKee
The Anatomy of Story by John Truby
Bird by Bird by Anne Lamott
Rules for the Dance by Mary Oliver (with a focus on poetry)
On Writing by Stephen King
Revision and Self-Editing by James Scott Bell
Self-Editing for Fiction Writers by Renni Browne and Dave King
The Bestseller Code by Jodi Archer
Writer to Writer: From Think to Ink by Gail Carson Levine
Spilling Ink by Anne Mazer and Ellen Potter (aimed at younger writers, read my review)
Story Genius by Lisa Cohn
Writing Great Books for Young Adults by Regina Brooks (read my review)
Writing the Breakout Novel by Donald Maass
The Emotional Craft of Fiction by Donald Maass
Writing the Intimate Character by Jordan Rosenfeld
Save the Cat by Blake Snyder
Save the Cat Writes a Novel by Jessica Brody
The Magic Words by Cheryl Klein
Writing Picture Books by Ann Whitford Paul
Writing Magic by Gail Carson Levine
Books on grammar and punctuation:
EATS, SHOOTS & LEAVES: THE ZERO TOLERANCE APPROACH TO PUNCTUATION by Lynne Truss (hilarious!)
THE ELEMENTS OF STYLE ILLUSTRATED by William Strunk Jr. and E.B. White (stylish!)
Books on writing for children:
DEAR GENIUS: THE LETTERS OF URSULA NORDSTROM ed. by Leonard S. Marcus (highly recommended!)
THE SPYING HEART by Katherine Paterson
THE WRITER'S GUIDE TO CRAFTING STORIES FOR CHILDREN by Nancy Lamb
Books on reading:
READING LIKE A WRITER by Francine Prose
Finally, Maggie Stiefvater did this on her blog with great success, so I just wanted to open it up to you all in case anyone is looking for a critique buddy. You can use the comments for this post as a personal ad to find fellow writers who might be looking for the same. Maybe talk briefly about what you write (What age group is it for? What genre is it? Is it complete?) and what you're looking for, and we'll see if we can't match anybody up so you guys can go off and work together.
Ready to invest in an expert set of eyes? My book editing services will help you build on the revision steps you've already taken.