Here are some creative writing revision exercises that'll help those of you wondering how to rewrite a novel. Grab your red pencil and read on!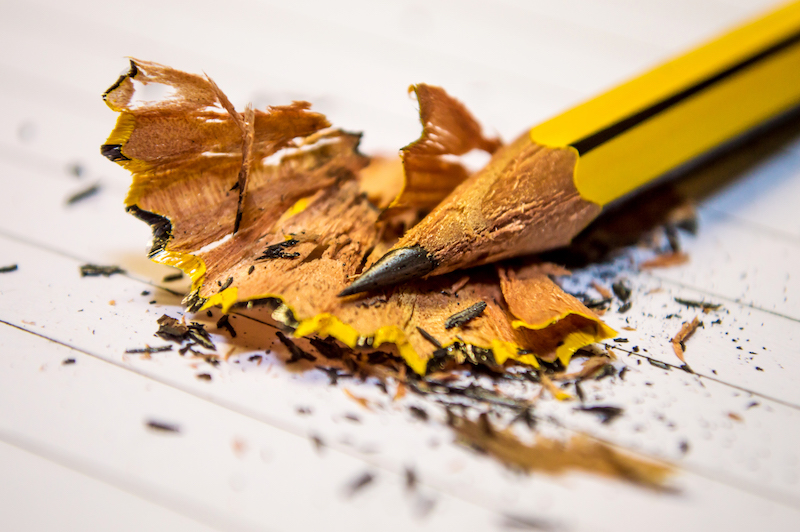 Creative Writing Revision Exercises to Strengthen Character
100 Declarative Sentences
This is a great brainstorm tool, and it's really hard. This creative writing revision exercise works best with a character or a setting that's giving you difficulty. Maybe your critique group thinks it's thin or flat or unconvincing, or it just doesn't feel right to you. Concentrate on this place or this person and write 100 declarative sentences about her, him or it. Sounds simple, right? Well, it really calls into question how well you know what you're writing about. A declarative sentence is just an informative sentence that states a fact. Let's say I have a character called Claire who isn't working for me. I would start my list:
Claire plays JV tennis.
Claire likes to eat ice cream but only after she wins a game.
Claire wishes she had long hair like Abby does.
Etc. etc. etc. A lot of it will feel like you're just riffing. You're making things up. You're improvising. But you'll come up with some great surprises, like quirks of a character that you never thought of. Then, around sentence 80, you will feel like you will never finish this stupid exercise. And you will hate me. And you will probably give up and watch some TV. So it goes. But the point here is that you're thinking of the place or person as something real. Declarative sentences are simple and informational. It will force you to think about things you haven't been considering yet.
Who knows if you will use all of the 100 things you come up with? But the truth and beauty of fiction always lies in the specifics. Here, you have an opportunity to come up with specifics, quirks, tidbits and other things that will flesh out your character or setting and make them seem more real, more significant. Some of my favorite details about a character or place, the ones that stick with me long after the book is over, are small things like this. That Claire has the purple nail polish chipped off the big toe on her left foot. That Bellmeadows, the town where Claire lives, has three car dealerships but no gas station. Character and setting are in the details. Force yourself to come up with some. You'll get maybe 10 or 20 new things to add throughout your manuscript.
Creative Writing Revision Exercises to Strengthen Prose
Cut Boring and Ambiguous Words
In my slush pile, I get a lot of queries that use boring and ambiguous words. What do I mean? Here's an example (an amalgamation of all that is bad, one it has pained me deeply to write):
Johnny learns a mysterious secret at the beautiful Temple of Adventure that will change his life forever. Shadowy conspirators push him into a meaningful choice — and there's no going back. When Johnny is faced with the truth, dangerous circumstances propel him to a thrilling and exciting climax that will leave readers begging for more.
Huh? What? What is this book about? All I have are general words that are meant to hype me up but they're all fluff. Just like a booming announcer's voice during a movie trailer that's trying to tell me a story, it's all dazzle and no substance. There are some words that are so general that they mean nothing. Or they mean different things to different people. What one person finds "beautiful" or "thrilling" isn't the same across the board. Using some in a query or manuscript is okay, but I'm seeing a lot of paragraphs that resemble the above. If I read a paragraph full of generalities and ambiguous words, I really have no idea what your plot is. Plot is made up of specific events, not hot keywords. Avoid these words in your query and in your manuscript. Specifics are key. What does "beautiful" look like to this character? How does that character react uniquely to something "exciting"? (Here's a handy list of character reactions.) Use instances where you'd normally use a boring or ambiguous word as an opportunity to show us something about the characters you've created. Striking out these blah words also goes a long way toward adding to voice.
Eliminate Filters
Filters are phrases like "I think" and "I see" and "in my opinion" that dilute your prose. They're most noticeable in first person but appear in third person, too. For example, it's a lot more wordy to say, "I saw a dog bounding across the lawn," than, "A dog bounded across the lawn." Obviously, the narrator saw it, or they wouldn't be describing it for the reader. Same with, "I thought her hair looked stupid." That's weak compared to, "Her hair looked like a skunk had set itself on fire." The "I thought" and "I saw" just lessen the impact of what follows. Of course, you're allowed to say things like, "I thought I saw a ghost," if they're important to your plot, but try and weed filters out of your ordinary prose. Tangentially, one of my biggest pet peeves is when writers put: "… blah blah blah, I thought in my head." Yes. Obviously. What else do you think with? Your elbow?
Reading Aloud
As many readers have mentioned in comments, a nifty trick for how to rewrite a novel is reading your manuscript aloud. Yes, it's tedious. Yes, you sometimes lose your voice doing it, but you catch so many things you never would've caught before. My favorite thing to do — during workshop and critique sessions — is to actually have another person (or, you know, if you've got such a patient person at your disposal at all times) read your manuscript or parts of it to you. This is extremely instructive. You hear it in another voice (one that's not inside your head) and you get to see where you reader stumbled or seemed to get caught up in certain sentences. You get to see if another voice makes the prose come alive (which means it has voice of its own) or if it lies flat on the page and makes your reader start droning. Very useful stuff!
More Resources for How to Rewrite a Novel
The above are just a few creative writing revision exercises that you can use. There are literally millions of writing exercises, books, methods and other authorities that you can study on the subject. I'll name some of my favorites in my next post (and the last for Revision-o-Rama, boo!).
In the meantime, you can find more creative writing revision techniques in previous blog posts. Here's a post about how to avoid writing cliches, and here's another post about a nifty novel revision tip. Feel free to leave your hot tips and brainstorming ideas in the comments.
Feeling stuck on your WIP? Need help with how to rewrite a novel? Hire me as your novel editor and I'll offer a fresh perspective on your work.