Starting a story? Let's begin at, well… enough smart-assery for today. But seriously, let's talk your beginning. The first sentence of your novel. The first paragraph, the first scene. This will, in most cases, determine whether an agent reads on or not. Whether an editor reads on or not. Whether a reader picks your book up, scans the jacket and then the first bit, and buys it… or not.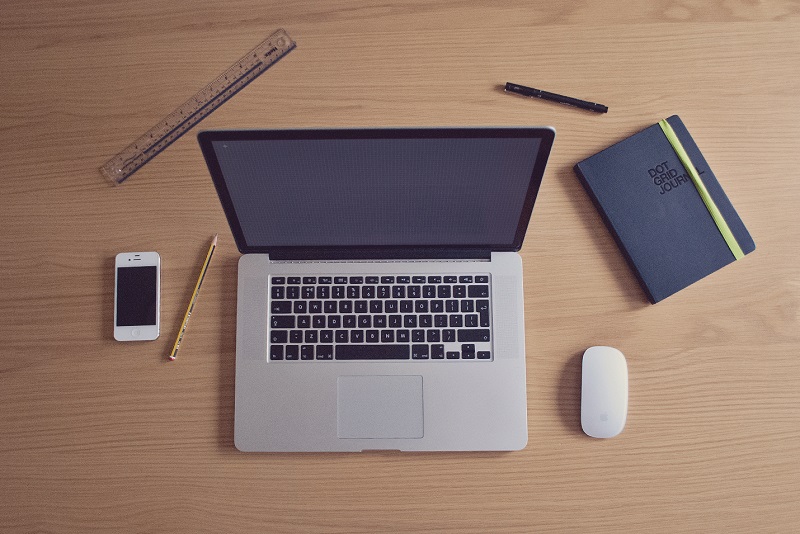 How to Get Started Writing a Book: What Not to Do
Waking Up
DO NOT. DON'T. Don't even think about it. Many of the manuscripts I get begin with a character waking up. Why are you making this choice? Most good stories begin with a character who has just been knocked out of their usual equilibrium or is going into a tense situation. Surely, you can avoid cliches and begin in a more interesting place than waking up. And even if the character is waking up into their strange new situation, just change it. Make them awake. Do you really want to be exactly like everyone else I reject today? On that note…
Regaining Consciousness
This is also a no-no. I know a lot of people like starting their books moments after a character has just received a blow to the head. Here's the problem. A reader wants to be grounded when starting a story. They're looking for basic information: Who is this character? Where are they? When are they? What's going on with them? A little bit of confusion is fine, but that doesn't play well with a reader, especially when beginning a novel, because all the reader wants is information. If your character is confused, your reader is confused, they're working hard, they'd rather put your book down and go have a cookie. You have to hook them… not give them a headache. So if your very own character is asking "Who am I? Where am I? What year is it? What's going on?" then your reader will not have anything to hold on to. They'll put your story down.
Scene Setting
People care about characters, not landscapes. Start your story with a person, not with beautiful prose about the glorious rolling hills of I Don't Care. This especially goes for weather. Remember how "It was a dark and stormy night" is lambasted as being the worst first sentence ever written? Lots and lots of people start out talking about the weather… especially stormy weather… because they think it's dramatic and will heighten tension. No, writing  relationships between characters who want different things, in a scene together, are dramatic and heighten tension.
Emotional Scene Setting
The same goes for a long description of a character's emotions. I read a lot of manuscripts that begin with things like, "He was so depressed. Depressed-er than depressed. Things were so wrong, they'd never be right again. He felt like he'd been plunged underwater, all the colors and the sounds and the joy… gone!" (Obviously, this is bad on purpose.) Well, this is fine, but we don't know why things are so terrible for Emo Boy, so we don't care. It's a bad place to start.
Normal
This is perhaps the biggest cliche I see in novel openings. "Jimmy was just a normal kid, everything about his life was so totally normal. He woke up when he typically does and walked the normal path to his normal school. 'What a normal day!' he told his usual friends, Norm and Al…" etc. And then, something completely changes him into an extraordinary kid!!!! WOW!!! Okay, so, granted, this is usually how a book starts. A character's "normal" way of life, their equilibrium, has been knocked off-kilter. Now they have to find a new normal. That's fine. BUT DON'T TALK ABOUT IT! SHOW US! (More about show, don't tell later.)
Backstory
A long prose-filled retelling of the backstory of a character, place or event isn't a good start, for me. I don't know the character, event or place yet, and I'd rather see it with my own eyes, see it in action, than being told about it. Work backstory and context into the prose later, but not in the very beginning (and not too much of it). Read more tips on writing backstory.
Starting a Story the Right Way
Still wondering, "how do you write a novel?", let me clarify. A good beginning involves story tension, conflict, relationship and characters. In other words, a scene would be a very good place to start! You have a main character, you have what they want, you have what's getting in the way right now, and you have another character. Toss them like the Chaos Salad they are and give us a scene to launch your story with action.
It's called in medias res in Latin. And no, I don't know a lot of Latin, just enough to make me seem slightly pretentious. It means "in the middle of things." Launch right into some conflict with more than one character and catch the reader up with backstory and writing flashbacks as needed. Start with a scene. Most movies start like this, so do most plays. You don't often go to a movie and see the main character monologue for 15 minutes before the action starts, right? The same should be true for your book. The best way to start a novel is by showing the reader, a) who the character is, b) what they want and c) how things have changed for them recently. Try imagining this scenario for your characters and writing a scene for the beginning of your story. It's hard, but beginnings are often the most time-consuming and most-frequently rewritten bits of a novel.
Establish — and Deliver — the Promise of Your Novel
Speaking of which, there's also a little something called the "promise" of a novel that you need when considering how to get started writing a book. I need to know, after the first 10 pages, what the rest of the novel will be about. This is the promise you make to the reader when you start out. You don't have to say, explicitly, "The rest of this book will be about alien warfare." But little Jimmy should at least be gearing up to fight aliens or in alien warfare class or something so that, in my head, I get a sense for where you're going with this. Don't start the book off with Jimmy in alien warfare class and then make the rest of the story about his passionate fight to save the redwood forests of the Pacific Northwest. Both stories are fine, but you need to make sure you make a promise to your reader — my book will be about _____ — and stick to it. We won't know how far you'll go or where your plot will take us, but if we're prepared for the general idea of your story from the first page, we'll follow you very far. Check out my post on setting reader expectations for more on this concept.
Wondering how to apply this advice on how to start a novel to your specific story? Get one-on-one,  in-depth feedback on your manuscript when you hire me as a fiction editor.