Here's a post that I'm thrilled to write. On February 7th, we welcomed Finn Mikhail Macdonald to the world. He joins big brother, Theo, who is three years old today.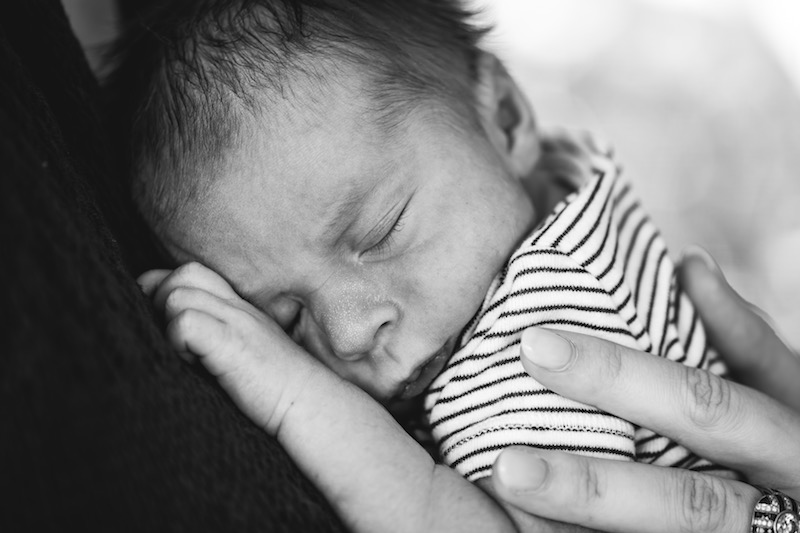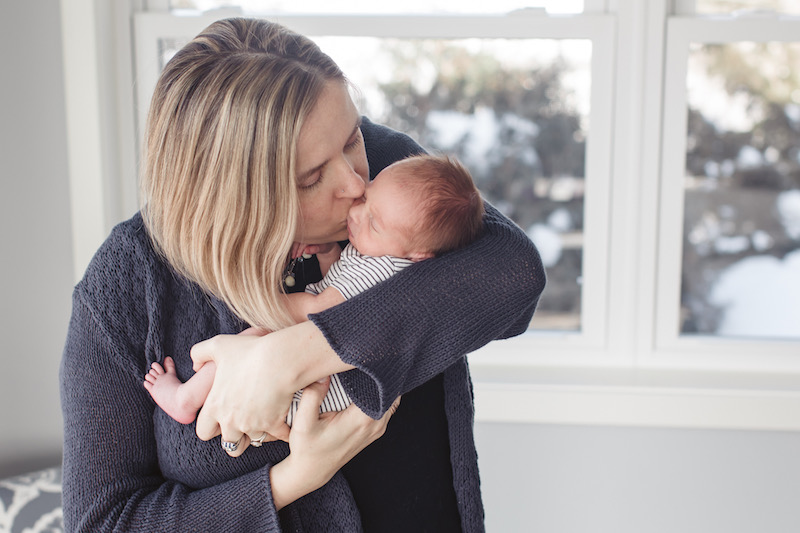 Those who've been following know that our daughter, Nora Pepper, died in December 2017 after being born with a very rare and completely surprising birth defect. But my husband, Todd, and I knew we weren't done building our family. Or so we hoped. We never learned our recurrence risk for Nora's condition, despite doing whole genomic sequencing, the most comprehensive option available. Our odds were either 1 in 4 of a repeat (if the condition was inherited), or 1 in a billion (if it was a random mutation) of being struck by the same lightning twice. But there was no way to close that gap.
When you're hit with such a devastating loss, and medical uncertainty, you can't help but think, "Was our healthy child the fluke? Or was our unhealthy child the fluke?" And then, "Could we go through this again, if it happened? Are we brave enough to try?"
Well, we tried. And the pregnancy was its own special kind of hell, because Nora's condition doesn't show up on imaging or any kind of prenatal testing (since we never found the gene responsible, we had nothing to test for).
So I had to basically have a baby and see if it … worked. Brutal.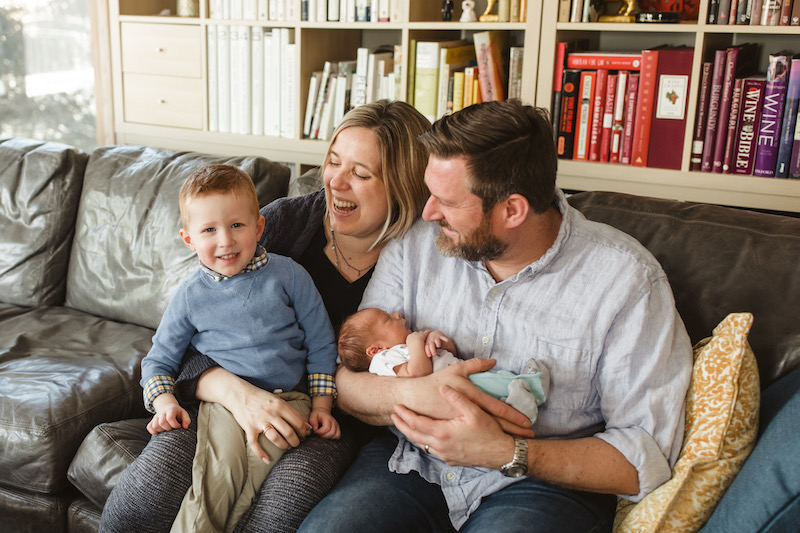 Happily, Finn seems healthy, as far as we can tell. He's very different from our sweet Nora. He cries, he eats (and eats!), he opens his eyes, and he seems very engaged with the world around him. In other words, a typical newborn, just like Theo was.
The second Finn was born and screamed and latched immediately, a huge weight was lifted. Worry and heartbreak that I didn't even realize I'd been carrying around for so long dissipated. I can't describe how happy we were, and still are, to have this beautiful new creature join our family.
To be totally honest with you, the end of 2017 and into 2018 was devastating. Not only did we have the worst surprise of our lives when Nora was born and passed away in December 2017, but I lost my dad to cancer in March 2018. This was also a surprise. He sincerely thought he had more time. They both departed way too soon. It was too much. I was numb for about six months. That's why Finn has the middle name Mikhail. That was my father's name, the Russian version of Michael.
At least our Finny has two amazing guardian angels watching over him.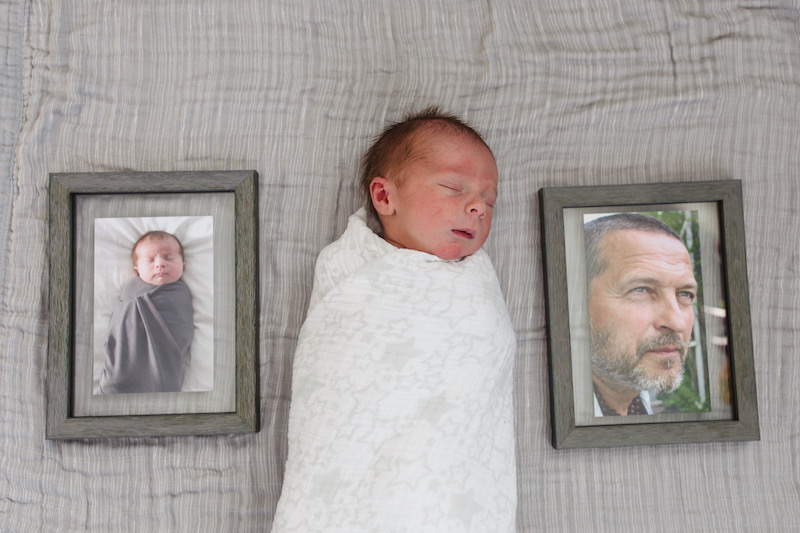 And, of course, two furry ones. (Token pug picture of Olive and Gertie…)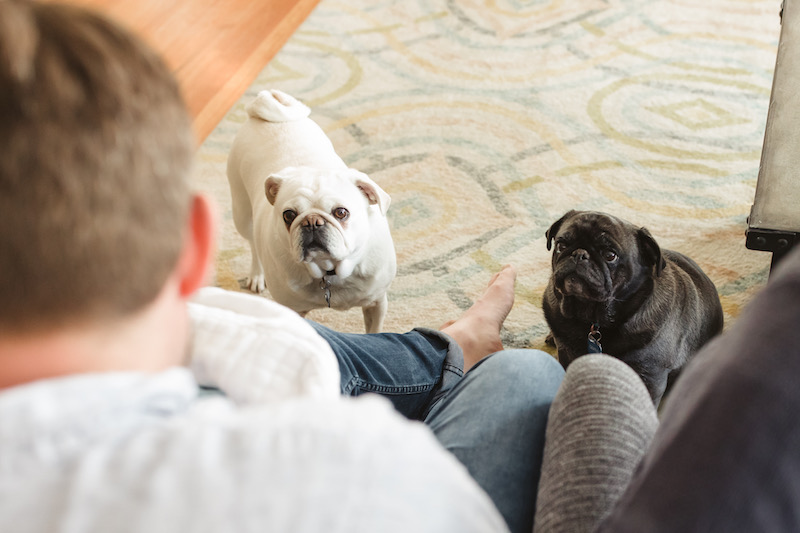 Thank you to everyone for following this saga. I kept the pregnancy a secret for the most part. I learned the hard way not to count my chickens. Hearing congratulations for Nora and then condolences two weeks later was very hard. So I didn't want to say boo about a baby until there was one. Well, boo!
It was such a thrill to have the same photographer who took our Nora pictures, Sarah Ann Photography, back to chronicle this new arrival. We also got to share Finn with the incredible NICU doctor who cared for Nora, which felt so gratifying. It was such a wonderful way for things to come full circle. I hope that now we can close out one tumultuous chapter of our lives, and begin an exciting new one.