It is with great excitement that I'm announcing several new things today! This has been in the works for a while, so if I have seemed busy or stressed or looked tired, this is why! Without further ado, I present to you Good Story Company! Please take a second to watch this video and subscribe to my new YouTube channel (yes, I'm that guy now).
My new idea for a company serving writers and helping you craft a good story is, for now, threefold. First, we have GSC, the umbrella company that my team and I have put together.
Good Story Company
A content company providing services for writers. Most of them are free, for example, a writing forum (that survey from a few weeks ago makes more sense now, right?!), a blog, a podcast, and lots of inspiring and craft-focused content.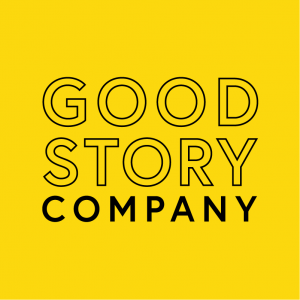 You can check out the Good Story Company website here. As well as Twitter, Facebook, Instagram, and YouTube.
Crit Collective
Crit Collective is a FREE writing forum focused on ONE THING: helping you find your writing partner. This is a writing forum but not a general writing forum. This is a writing partner forum. It serves one function only—connecting writers to other writers, critique partners, beta readers, sensitivity readers, etc. It's like online dating for writers!

I've done "Critique Connection" posts on Kidlit over the years, to great success. People have found their writing connections via those posts, and some critique relationships that started there are still going strong. How cool is that?
Now I'm starting a free forum to do the same. We got over 100+ responses on the survey and tried to listen to as much feedback as we could. Now it's all about getting writers on the forum so that you can find your people. A forum is nothing without its users, so check it out!
Good Story Podcast
Finally, for now, I'd love to introduce you to the Good Story Podcast.  People have been bugging me for years to do a podcast. And in the last year, I have done some awesome interviews in webinar format. But one thing I don't like about the webinar format: only registered students get the content. I want to give this content to EVERYONE because I work hard to interview amazing writers and thought leaders.
So now I've launched a podcast called Good Story Podcast. Absolutely free, absolutely interesting, all about writing, revision, the craft, and the business. And to show you that I mean business, I'm kicking it off with my first interview: Chris Baty, founder of NaNoWriMo and writing teacher. Have a listen here:
I'm working on getting the podcast listed everywhere that you get your podcasts. In the meantime, let me know what you think!
I'm so, so, so excited to present all of this to you. I have been talking to writers, teaching writers, and helping writers for over ten years now, and this is absolutely my life's work and passion.
THANK YOU for all of your support over the years. I would be nowhere without you guys, my Kidlit readers, the original crew. We've been through so much over the years together, and I really wouldn't be the person or the editor I am today without you. Yes, beautiful YOU!
I'M NOT CRYING, YOU'RE CRYING!