Should an unpublished author maintain a writer blog? This is a fraught topic for many writers. Some seem forced into blogging. Others love it.  If you're happy to blog, please do it. This post is geared mostly to people who are on the fence and who are feeling pressure to start a writer blog because they hear that's what they're supposed to do. The tone of this question is usually, "Do I have to blog?"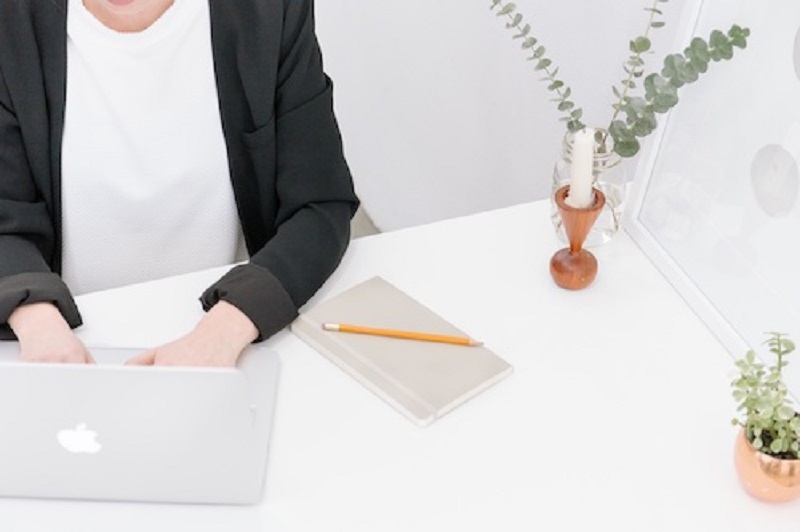 The Unpublished Author Quest for a Platform
This is a question that comes up a lot at conferences and from people who email me. It's the familiar scenario: You're an unpublished author chasing publication. You don't have a book or a deal to blog about yet, but you've heard that you need an author platform and Internet presence, and you've heard that a writer blog can get you friends and traffic and riches and unicorns, and you've also heard about this Twitter thing. Yet it sounds overwhelming. And you wonder if you have enough to blog about. You wonder if you have the time to keep up with all these things.
But if the online writing groups you see other unpublished writers enjoying keeps bugging you — You have to blog! You have to Tweet! You have to Facebook!
What's an unpublished author to do?
Your Time Is Better Invested Writing
I'm going to say, probably, the exact opposite of what you'd expect. See, I'm a person who blogs. And I have a Twitter. And I'm on Facebook. I also grew up in the Silicon Valley and worked for a bunch of Internet start-ups before I got involved in publishing. You think I'd be totally into unpublished authors blogging, Tweeting, flickring, Buzzing, Facebooking, and all that. Right?
Wrong.
I never look at the writer blogs of people who query me unless they can give me some kind of impressive fact, like "30,000 people visit this blog per month" or "I draw a daily web cartoon and have a following" or "I've created an interactive game that you can play" or whatever.
The Worst Thing You Can Do Is Blog Halfheartedly
If you're iffy on blogging and worry, already, that you'll run out of material, I say don't do it. There are too many bad blogs, blogs about people's cats (I swore I would never blog about my cat…then she got sick and I freaked out and I blogged…at every writer's conference I attend, people still ask me about my cat!), blogs about their word count for the day and what book they're reading, blogs by people who think they need a blog. Don't add one more to the pile. Blogs without good, useful information or blogs by a clearly reluctant author are the worst.
The thing about blogs is that they're a living thing. Blogs take your most recent entry and post it first. For the savvy, content-rich blog, that's great. For the reluctant blog, that's bad. Readers can log on and see the exact date when you lost your zest for blogging or ran out of content. And I'd say that a blog last updated in September 2009 is worse than no blog at all. It makes you seem out-of-date, irrelevant…maybe even dead. (Old blogs frozen in time are almost creepy.)
Being Practical About Platform
Fiction writers don't need to pay attention to that whole "You have to have a platform" myth as much as nonfiction writers do. If you're writing a novel or a picture book…what is your platform? That you like writing and you're writing a novel or a picture book. Just like all the other writers out there. Unless you happen to be an expert in a subject matter that plays into your fiction, or you're some other kind of professional writer who is crossing over, you're not going to have any more platform than that.
The reason why I'm so negative about unpublished authors blogging and Tweeting is that it's usually not good content. If there's one thing I've learned about the Internet from actually working for it for all those years, it's that users come to the Internet to see, "What's in it for me?" They want valuable content that speaks to them. They Google: "How do I get this stain out of my white carpet?" "Is it okay that my baby is turning sort of purple?" (It's probably not.) "How do I stop the hiccups?" "What's a great summer BBQ recipe?"
A Writer Blog Works Best When The Content Helps Others…Not You
Most writer blogs — and most blogs in general — are about the writer of the blog, not about the user. I have a blog, but you'll notice that I try to keep myself and my life out of it (and I was doing a dang good job until my cat got sick!). I want to use this space to give you valuable content, because I know that's what people want from me. At the end of the day, they have their own cats to worry about, but they would like some writing and publishing advice.
The Benefit of Blogging Before Publication
Unpublished author blogs do one positive thing, usually: they foster community among other unpublished writers. You can come gripe about book rejection, brag about word count, share your successes and frustrations and make friends.
While that's nice for you, it has little value to an agent or editor (and not all of us feel this way, so please take this as my opinion) who comes to visit. Unpublished authors also write about writing in their blog, and that may attract other unpublished writers, but it does have a limited reach. Published writers who write about writing usually attract a wider audience, as they have perceived authority.
If you have a writer blog where you can give people really valuable content, tips, and things to make their lives better (or at least to give them good cocktail party conversation), do it. If you are just thinking of blogging because everyone else does it or you heard that agents won't consider you unless you have a writer blog, don't.
Spend Your Time Writing
Plus, Web 2.0 (social networking) is a time suck. You can go pretty far down the rabbit hole with Tweets and Facebook updates. Then you lose sight of the thing that's really going to get you published: writing.
Focus on your writing. And if you feel the need to be online, which you should, at least in some small way, put up a simple three page author website: main landing page with info about your work, about you page, contact page. That's it, and it should be cheap to make a page that actually looks good and professional.
Once you're under contract with a publisher, of course, everything changes. You'll have stuff to say. You'll have a book to sell. You'll have events to publicize. You'll have readers who want to know more about you. For now, though, don't bow to the peer pressure if you really don't feel comfortable blogging or Tweeting or Facebooking.
Do you have strategy questions about how to best use your valuable time? Need writing career advice? I'm happy to be your writing and publishing consultant, and we can come up with a road map together.