If you want to write children's books, writing child characters has to be a special interest, and always top of mind. The thing is, children are different from adults. For a lot of wonderful reasons. For some people, it's very easy to channel their childhoods onto the page. For others, it takes constant work and course-correction. Here are some tips.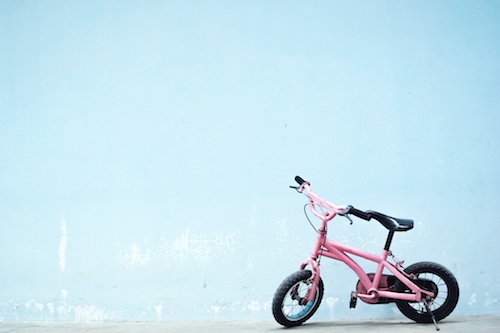 Writing Child Characters Believably
Nailing the mindset of a child the same age as your protagonist is crucial. As I write in Writing Irresistible Kidlit, and as I've said at many conferences across the country, kids have amazing built-in BS detectors. It's hard to ring true with them because they are so absorbed in their experience, they'll be able to pick out those who can't connect to it very easily. (It's the bane of every parent's existence to be called out for not understanding, after all.)
For a lot of writers attracted to children's books, this comes rather naturally. There is something about a young child's experience that they remember from their own lives. They remember being a child and have something they want to say about it. Or they have a child the age of their protagonist to connect with. Something about parenting children has inspired them.
No matter where you stand, it's always a good idea to get back in touch with your inner child–because that's key when writing for children.
Remember Your Childhood
You may want to bean me with a yoga mat for this suggestion, but I am a big fan of journaling to help you get into (or out of) a particular headspace. When trying to connect with your inner child, don't hesitate to write letters to that age of child, write letters from that age of child, or write diary entries as that child. Don't try too hard to think, don't judge yourself for what you're writing or its quality.
Simply write. (Ha ha, easier said than done.)
Soon enough, you may find that words are starting to flow and ideas, memories, or feelings may surface after a long, deep sleep. The key isn't just to do this once. If you want to write for a certain age group, do this over and over and concentrate on what it was like to belong to that age group.
Also, and this goes without saying, this is one of those exercises that only works if you do it. Thinking about doing it and doing it aren't the same thing.
Connect With Modern Kids
Not in a creepy way, obviously. But another piece of the puzzle if your childhood muscles are rusty is to be in the same room as living, breathing children for a while. Volunteer for story time at the library, hang out with nieces and nephews, offer to host your teen's next sleepover or sports party. Don't lurk, but don't close your listening ears or your observation eyes, either.
Childhood is different today than it was in your time, even if your time was a few years ago. A lot of the feelings might be the same, but the plot points are new. There are different issues at play. The world is different. Scarier. Bigger. Smaller. Bullies can do their dirty work on a screen or with guns instead of with their fists, for example.
Channel your inner child, but talk to contemporary children as well. They're fonts of information and they will be more than willing to share if they believe you to be genuinely interested in their experiences.
Read, Read, Read When Writing Young Characters
Have I beat this dead horse into the ground yet? Read. Even as you're journaling to connect with your former self, and hanging out with actual kids the age of your characters, you'll want to see who else is working in your space, and what they're doing.
If you're not already reading in your chosen category, what the heck are you waiting for? If you're at a total loss for great books, start with award winners. These are writers at the top of their game, and all kinds of age groups, genres and styles are represented. Check out the Caldecott, Coretta Scott King, Newbery, Printz, Belpré, Stonewall, Morris award winner and honor books, and more. Here's a whole list of all the awards given by ALA. This is certainly not the end-all, be-all of books published that you should be reading, but if you're desperate for a reading list and don't know where to start, this will lead you down a great rabbit hole of your future favorite authors.
Writing Picture Book Characters
Special considerations for writing picture book characters (and, to an extent, early reader and chapter book) include remembering that these kids are still very much developing. Their worlds are quite small. They have a family and home that fill up most of their lives. They are learning a lot and being told what to do constantly by parents, teachers, siblings, etc.
As such, your books for this age group need to empower and inspire. Kids need to be put in the starring role, to solve their own problems. Well-meaning and wise adults cannot solve everything for them. For these ages, play on universal themes like love, loss, friendship, overcoming challenges, and trying to find what makes you special. These ideas will resonate in a big way with little kids who are still extremely egocentric. (This is not a slight. Developmentally speaking, young kids have a hard time differentiating that others are different from them and not simply there to suit their needs until they're two or three.)
Think of what's important to the littlest kids in your life. Writing young characters for picture book and connecting with children the age of your readers is especially important when writing for the youngest age groups, because you may not have very distinct memories of what it's like to live in the moment and feel everything as intensely as little readers do.
Writing Middle Grade Characters
I love writing young characters for this age group. Nowhere else is the split between child and grown-up felt so acutely. Middle school-aged readers (and those slightly younger) are in frenzy of activity around developing their identities. Yet they also crave a safe haven when life gets to be too much, or when they get in over their heads. To all the world, they might be confident young citizens…but sometimes they'd much rather run and hide under their covers or have Mama bring them hot chocolate after a rough day.
Identity, friendships, and realizing that the world has shades of gray (including their suddenly fallible parents) are key themes for middle schoolers. Issues like communication, bullying, and figuring out one's own moral code and integrity will come up a lot in the most emotionally resonant plots.
Though many of us probably don't want to go back to middle school–it was such a cruel and confusing time–this is the proving ground for your middle grade characters. Where they figure out who they are, who they want to be, and how to start bridging those gaps. If the split between childhood and teenage-dom isn't felt in your MG fiction, put this idea on your back burner as you revise.
Writing Young Adult Characters
Teens aren't just miniature adults with fewer responsibilities. They certainly can seem that way sometimes, but assuming this is a big disservice to the age group. Teens don't want to read your romanticized version of teendom. They experience everything in larger-than-life terms (which makes for great fiction). Their problems are incredibly real to them. And they don't have the tools necessary to put their lives in context yet, or deal with their problems in healthy ways.
Remember, teens were kids just a few years ago, even if they'll do anything to distance themselves from that idea and prove that they know better. At the same time, teens do have moments of clarity where they're aware of their limitation. This vulnerability is an incredible thing to write into. It's what makes YA so alive and electric.
The teen years are full of defining experiences, big questions, big fractures, and the seeds that will stay with a person for their entire lives. Who were you when you forged your identity? How do your teen characters grapple with this responsibility–if they want to touch it at all? How are they still children, deep down? This split-personality element of YA is so interesting to write.
No matter how old your characters, or how you get into the headspace of writing them, you just need to keep authenticity in mind. Write from an authentic place, and you will attract readers who value vulnerability, truth, and genuine prose. Sorry to go all Brené Brown on y'all, but I like to be reminded every once in a while of what we all aspire to.
Are you striking the right tone, voice, and emotion in your children's fiction? Hire me as your developmental editor for anything from picture books to young adult novels.