Writing emotional meaning can be very difficult because most writers are so focused on getting information down on the page. What it all means, how it makes the reader feel, how to get the most out of it…these are higher order concerns that sometimes don't enter into a first draft.
And they don't necessarily have to. Sometimes we don't know what our books are really about until we've written them. But that's what revision is for! If you have no idea how to convey emotion in writing, read on.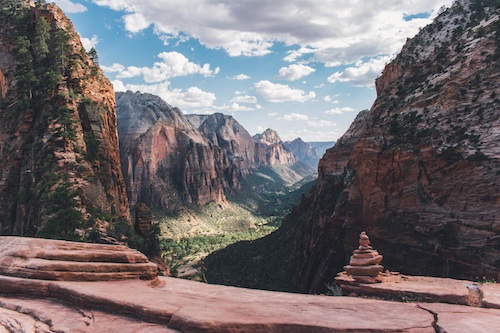 Writing Emotional Meaning for Character
Writers often get caught up in putting character details down on the page instead of focusing on how to convey emotion in writing. Your character's eye color, favorite food, quirky hobby. For some, this is the stuff of spreadsheets. The contents of the character's room or locker or backpack are meant to tell the reader who they are.
I do not understand this, nor have I ever. Sure, if they like mumble rap instead of country, this tells me something about them. Some vague, mass market, cookie cutter thing. But it doesn't give me their soul. Writing emotional meaning entails digging beneath these surface details to the how and why at the core of your character.
This is a pretty subtle difference. Keep in mind that your character has had a past, they have a present, and they are hoping for a future. Instead of just the facts about each of these, I want to know how your character backstory is affecting them.
For example, your character grew up in an abusive home. Instead of just detailing the abuse in flashback, surprise the reader. Maybe your character thinks of the treehouse where they escaped from everything. Or maybe they felt empowered in the midst of tragedy by making pancakes for their siblings before the mom got up and the day started on a bad note.
An Example of Emotional Meaning
If the character relates to this fact from their past with some nostalgia, or even fondness, there is richness there. How do they think about the past? Compare this example:
I was abused ever since I could remember. Mom would come home late from one of her benders, then it'd be up to us to stay quiet all morning while she slept it off.
This is very factual. We get just the straight truth here. Now compare it to this one that showcases writing emotional meaning:
Th smell of maple syrup always sets me off. I remember cooking as quietly as possible. Huddling everyone around the table. But instead of the fear, I remember watching everyone eat and smiling. For just a moment, we are all safe in the kitchen and it's because of me.
This character has a tough backstory. Sure. Everyone knows that child abuse = bad. But don't just make that preconceived notion in your reader's mind do all the work.
Finding an emotion that's more than "just the facts", and maybe a surprising emotion, adds some interest and intrigue to the character attributes you're creating. You can have the character react with the same level of complexity about their present and future. For example, they are about to receive a full-ride scholarship to an elite prep school. Amazing. All their dreams are coming true.
But how else might they feel about it? Resentment because they'll have to actually work hard, unlike some of their fancy new classmates? Pressure?
When you're focusing on how to convey emotion in writing, don't stop at "what". Move past it to "how" and "why".
Layer Emotional Meaning In Before You Need It
The other day, I was reading a client manuscript about two best friends who really miss one another, because the main character moved away. The friend is mentioned briefly in the first chapter (by name, with the attribution "best friend"), then it's not until a dozen chapters later that they are able to talk on the phone.
Now, the writer has done a few things wrong here. First of all, if it really is a best-friendship, why does it take ten chapters for them to get on the phone after a traumatic separation? Second of all, it's not enough to just say "Oh, she's my best friend and I miss her" and then count on the reader's idea of a best friend to do all the heavy lifting. Leaning on your readers' assumptions is not how to convey emotion in writing.
What this writer should've been doing is writing emotional meaning into the friendship in every chapter. Does the character think to text their BFF, only to sadly remember that it's past midnight on the East Coast? Does someone at their new school remind them of their friendship? Does mint chocolate chip ice cream not taste as sweet without their amiga?
Have Your Characters Think About the Important Stuff
I read a lot of manuscripts where the character says something like, "I haven't been able to stop thinking about my BFF. I miss her so much." And yet in 50 pages, the protagonist hasn't thought of the friend once, except to name them and tag them "best friend". I have access to their thoughts! I've been looking! Not one thought on the actual page. So "I haven't been able to stop thinking about XYZ" rings incredibly false.
All this is to say, if something is meaningful, put it on the page early and often. Try to find surprising emotional meaning behind it. Add depth and richness. By the time we get on the phone with BFF in chapter ten, we should know something about their friendship. We should have feelings about it that are inspired by the character's feelings. We should know much more than, "Oh yeah, that's the best friend character she mentioned."
Plant seeds. Add layers. Writing emotional meaning is a job to undertake from the very beginning for those elements of your story that are truly important.
All of your details are on the page, but the emotions are falling flat. Work on your character's interiority and your emotional writing with me as your novel editor.