One of my wonderful, intelligent blog readers wrote in with the following excellent question about creating a daily writing practice. I'm not trying to butter her up, I really think it's a good question and it's worded very well, with a nice citation and everything. Here we go:
For the past several months I've been revising a manuscript and querying agents. But while I've been doing this, I haven't been writing. As you suggest, I put my manuscript in a drawer for several months and started working on a new manuscript. Now the new manuscript (which isn't finished) is in the drawer. I also have another idea twirling around in my head. How do I balance my writing life? Kate DiCamillo says she writes two pages every day. But how does she do that when she's in the throes of completing a project?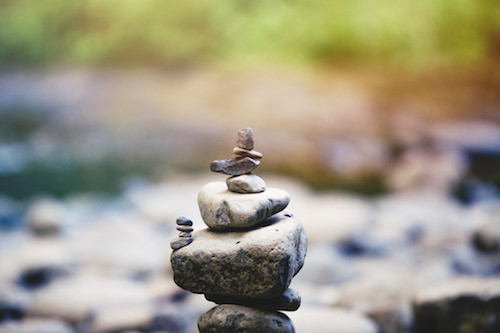 Finding Your Commitment to a Daily Writing Practice
Most of us don't walk around complaining about how much free time we have. Life is a busy thing. So how do you do everything you have to do, keep the bills paid, and still find time to write? I don't have a definitive answer. I do have some thoughts, though. And I think you're on to something in your very own answer, and with Kate DiCamillo's advice.
There's this old adage, "The harder I work, the luckier I get." Writing isn't going to fall into your lap, you have to go after it. And once you get into a daily writing practice, it's much easier to maintain it and keep writing. So whether that's two pages a day, or ten, or fifty (ha!), the number is irrelevant. The key piece of info is: "a day." That means every day. When you're sick, when you're stressed, when the baby is cranky, you still do your daily writing.
If you need to wake up 30 minutes early? Or cut out those fifteen minutes that you spend absently browsing Facebook at night and replace it with writing time? Then that's what you need to do. The key is, do it every day. Two pages a day sounds so insignificant that it's not even worth it. But developing a daily writing practice? That's really the secret (more on finding time to write).
Rotate Between Writing Projects to Maintain Momentum
The other advice is to rotate between projects, as you're already realizing. There's only so much you can do when you're querying. You send out all those emails and then…you wait. That's just part of the writing life. So instead of letting that waiting drive you crazy, put it away and work on something else for your creative writing practice.
And if you hit a wall with Project 2? Don't let that writer's block stop your daily writing practice. (Looking for some writing inspiration?) Put the new project away and start working on an outline for Project 3. Then Project 2 might call to you. Or you might receive feedback from an agent on Project 1.
By that point, you'll have enough momentum to be more flexible about what actually happens during your daily writing practice. Should you write new pages? Revise pages that have been sitting in a drawer? (Check out important revision techniques here.) Sketch out some broad ideas for something that's on the back burner? Your muscle memory, once a good daily writing practice is established, is going to get your butt into that chair. From there, you can let your creativity guide you to whatever needs to be done.
Make Your Life a Writing Life
The hard part really isn't the writing, it's making that space in your life that says, "Writing is necessary today." Besides, you'd be amazed that two pages a day can turn into 700 pages in a year. That's two novels! When I'm editing, I can provide notes on about 20 pages an hour. In two weeks, even if I work one hour a day, I'll have that whole novel edited. Or if I can only work 15 minutes (or 5 pages) a day on revising something, it'll take me two months, but that novel will be done. That's all that matters. Every day, you're making progress.
The wheels of publishing turn very slowly. Six months to write a novel, in the grand scheme of things, is NOTHING. Two months to revise a novel, in the grand scheme of things, is NOTHING. They say, "The best time to plant a tree is 20 years ago, the second best time is today." You could commit to 15 minutes/two pages/whatever a day, and in six months, you'll be a hell of a lot farther than you are today.
Or you could agonize about how you never have time to do anything and two pages doesn't really seem like a lot and you've got analysis paralysis, etc. etc. etc.
So don't worry about what the balance part will consist of once you're actually working. Where you want to put your energy is making that work mandatory, and getting to the working place every day.
Wondering what to do with the results of your daily writing practice? Hire me as your developmental editor and I can give you actionable, motivating revision advice.