It hasn't happened to me yet, but I know that I'll get ragged on for telling people the truth about writing rejection, as I see it. Writers are sensitive beings. I say some pretty harsh things. Like that you've got to write a million bad words before you can start writing seriously. Or that it's easy to get published…after writing a great novel. Some of these things are not fun or easy to hear. I'm sorry for that, but I'm not sorry I say them. Why? Because they're true.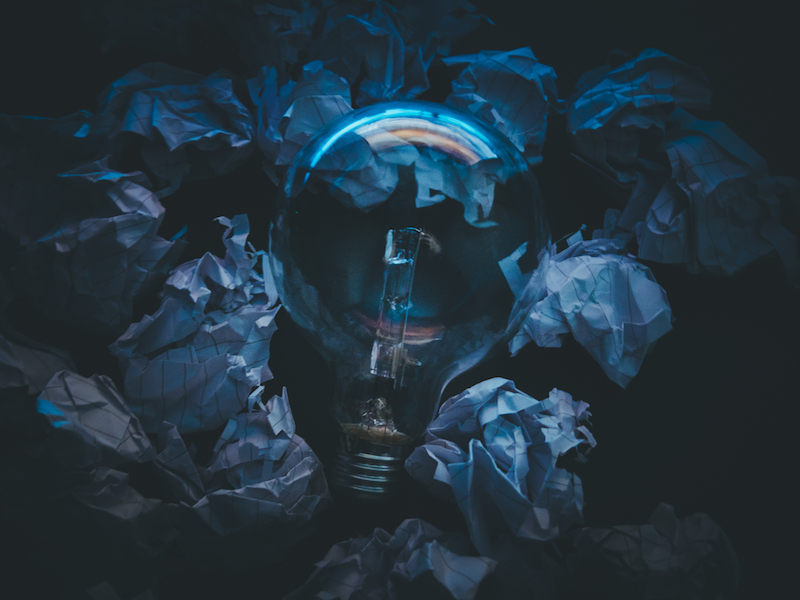 Writing Rejection is Hard Because Writing is Hard
Writing is a difficult, solitary, extremely personal thing. People spend years of their lives pouring their souls and creativity into a project. I'm acutely aware of that fact every time I sit down to read slush. Not only am I rejecting a particular manuscript, I could be rejecting years of a person's life. I have the potential to reduce a confident writer to one who's riddled with self-doubt.
It's a tremendous responsibility and an amazing act of trust. I don't take it lightly, even if I do make jokes about bad queries or the slush sometimes to keep things lively on the blog. Many of my friends are writers. I make a living by working with writers. I write myself. I have the highest respect and reverence for both writer and the written word. And that's exactly why I dish out the truth, even if it sometimes sounds harsh or callous.
Check Your Ego
The biggest thing that stands between a writer and their own success is their ego. A critique group can flourish on the idea of positive reinforcement. Unpublished writers sit around complimenting each other for hours and tiptoe around the problems. You may feel good, and you may feel like a confident writer, but you don't learn or grow. You don't go through that horrible revision that makes you want to eat a gallon of ice cream every five minutes. A lack of writing rejection or criticism means that nobody learns and nobody gets published.
It's very difficult to divorce yourself from your writing, since writing is so deeply personal. However, writing is personal, yes, but the business of publishing isn't. Divorcing the two in your mind is the only way to grow and learn anything. Feel free to have that "I'm a genius and nobody else understands me!" moment. But don't get stuck there. The fact of the matter is, there are many aspiring writers out there who are constantly honing their craft. Don't get behind just because you're afraid of a little criticism. (Don't follow all criticism and change everything about your work for other people, of course, but that's for another post…)
The Facts About Being a Writer
Here are the facts, as I see them: Not everyone who wants to will get published. A lot of people's writing is mediocre and will most likely stay that way because nobody has ever told them it's mediocre. Some critique groups are more harmful than helpful because everyone is afraid to actually, you know, critique. Not every book deserves to be published… in fact, many writers practice with two, three, five, ten manuscripts before they ever start to see a positive response from agents or editors.
It's tough going. Really tough. It's in your best interest to develop a thick skin, learn how to deal with negative criticism and writing rejection, separate yourself from what you've put on a page, learn everything you can about the industry, get realistic, and keep writing every day. Don't fall into the trap of being the confident writer who thinks they're beyond learning. Writing is a never-ending learning curve, a constant uphill climb.
The one-in-a-million publication stories are the ones you hear because they're glamorous. Most people get published through the tears, snot, spilled coffee, midnight breakdowns and rare moments of joy that comprise a long time spent chasing a dream. It's not terribly sexy, nor is it quick. But that's how people make it and that's the truth.
Writing Success Isn't An Accident
You come to this blog to learn things from the perspective of someone who sees thousands of queries, reads thousands of manuscripts and meets thousands of writers. Unlike well-meaning critique partners or clueless friends, it's not in my best interest to sugarcoat. But I will tell you that books sell every day and that dreams do come true. When they do, though, it's no accident or luck on the part of the writer, agent or editor, it's hard work, determination and the hard-earned reward at the end of a long road. They've moved forward even after experiencing writing rejection. Unless you're Stephenie Meyer, as this funny op-ed from agent Stephen Barbara recently pointed out. But that origin story is taken, so it's time to find your own.
If you've experienced writing rejection and are ready to dig in and learn, I would love to be your fiction editor. I provide constructive criticism to writers of all levels, from those who are on their first manuscript, to those who are on their tenth.