Today's post about writing vocabulary is a perfect one for the New Year, because growing your vocabulary is something you can work on. Speaking of which, I'm back to work, more or less, and looking forward to 2018. Thank you everyone for your wonderful kind thoughts about the loss of our little Nora.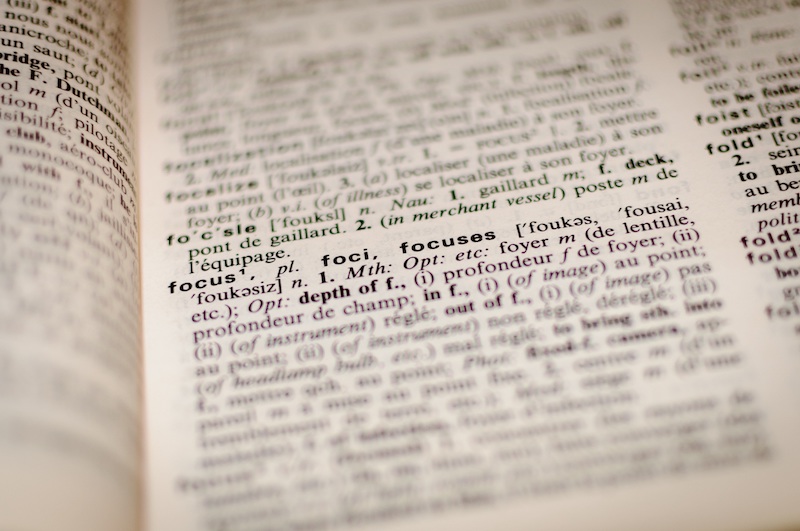 The Role of Writing Vocabulary in Prose
Writers love words. Or, well, they should, if they want to be writers. Collecting words, analyzing words, thinking about words: building your writing vocabulary should be a small part of the writing work that you do. While you're doing it, you may not know why it's important. What's the point of learning words that you might not use?
But one day, you'll want to say something, and you will realize that there's a perfect word for that. The English language is beautiful and varied and we have a ton of words for everything.
From a prose and craft perspective, the more specific your choices, the cleaner and tighter your writing. So if you know the best word for something, use it. This contributes to an overall sense of tightness in the prose, and to more specific voice. The words you learn and use don't even have to be complicated.
An Easy Example of Improving Writing Vocabulary
I was editing a manuscript the other day, and came across a sentence very much like this:
She craned her head up, tensing so that she could see through the window.
This description is okay. It's wordy. Try reading it aloud. There's a lot to chew on there. It does the job, but we can do better. The thing is, we have a word to convey exactly this. We could swap it out with:
She strained to see through the window.
We are swapping seven clunky words for one word. So simple, so elegant, so clear! Like crawling into bed on clean sheets.
Many writers are convinced that in order to really be a Writer With a Capital W (to earn one's bones, so to speak), they have to show off and make things more complicated. They will impress the reader into submission, dang it! The haughtier their prose, the more everyone will know that they are very, very good.
Yeah, that's not the case. A simple, clean style is actually very difficult to achieve, and that's what you should be aiming for. A carefully selected writer's vocabulary will also reduce the clutter of your prose, tighten up your manuscript word count (I've never met a very, very long manuscript that absolutely needed to be that way, the writing is usually quite bloated), and allow readers to zip through your story.
Remember, your goal is precision. You're not trying to bamboozle your readers with rare words. You're trying to delight them with the perfect words for the occasion.
How to Build Your Writer's Vocabulary
So what do you do about your writing vocabulary? I have two suggestions. A silly one and a serious one.
First, become interested in words. There's a great and simple way to do this: sign up for the Oxford English Dictionary's Word of the Day. This website looks a little sketchy, but that's the OED's sign-up form. They will send you an email with a new word every day. You may get some really weird stuff, or you may get words you never knew about that are precise and wonderful.
Second, read. There is a class of writer that doesn't read because they worry about unduly influencing their own process. I will never and have never understood these writers, I will tell you that right now. The strongest way to improve your own writing, that I can think of, is to read the work of writers who are way ahead of you on their authorial journeys. They will have this craft of using words precisely down. Read their work. Read writers who aren't in your category. Read literary writers. Read pop culture writers. Read, read, read. (For extra credit, check out my post on reading like a writer.)
The best way to nurture your love of words and language is to be around words and language. Write interesting words down. Read with a highlighter in hand. Keep a file of words. You never know when you'll need something from your writer's vocabulary, so make sure it's there for you.
If you're struggling with voice and prose, hire me as your novel editor. I'll comb through your writing sentence by sentence.