Hello, dear readers! Before Thanksgiving, I wrote about the upcoming addition to our family, a little girl that was born on November 30th, to join big brother, Theo, 21 months. I've always been very honest, as a person. And I've always shared what I'm going through on the blog. Like the loss of my beloved cat Sushi, or the fertility journey we took to start building our family. Not only is it therapeutic for me, but I genuinely believe that truth brings people together and helps us all feel a little less alone.
It is with deep, deep regret that I'm sharing the following news.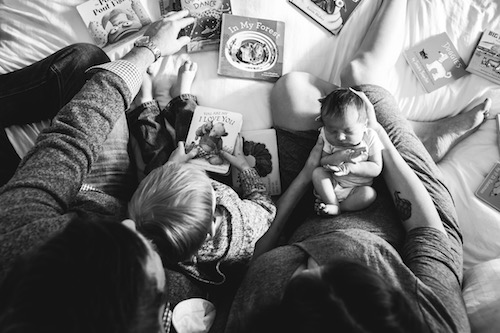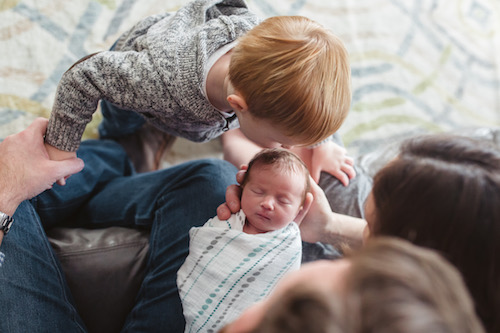 When we brought our beautiful Nora Pepper home, she was extremely lethargic. We had the doctors in labor and delivery, several pediatricians, a home health nurse, and a lactation consultant on our team, and they all said she was just sleepy because she was born at 37 weeks. That can take a lot out of a gal! They all told us, "In the magic of time, she will wake up."
And in 99.99% of babies, they would've been right. There's an expression in medicine: "If you hear hoofbeats, don't think of zebras." Doctors advised us as if we had a horse, but we actually had a true blue zebra on our hands. A week later, Nora was still not waking up to ask for food, and feeding her from a bottle was an hourlong ordeal every three hours. She was only taking 1.5 ounces each time, and barely. Her weight was down. I had a sinking feeling all along in my mother's heart, and I finally insisted that we go to the hospital. Luckily, we live 15 minutes from Children's Minnesota, a world-class facility that sees a lot of very complex neonatal cases.
After ruling out any acute causes of lethargy, like infection, we were left with something much more devastating. A chronic condition. Physically, our wonderful Nora was absolutely perfect. Everything was formed beautifully. And I'm not just bragging as a proud parent about her ten elegant fingers, her curly eyelashes, or the softest newborn hair I'd ever kissed. We had all the x-rays and MRIs in the book, and she was physically flawless.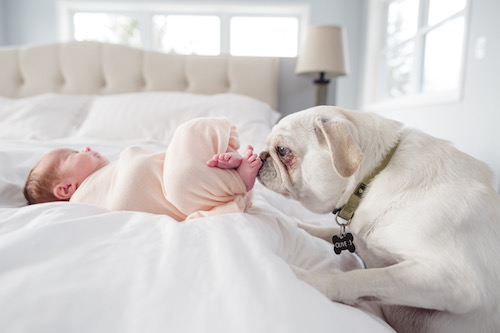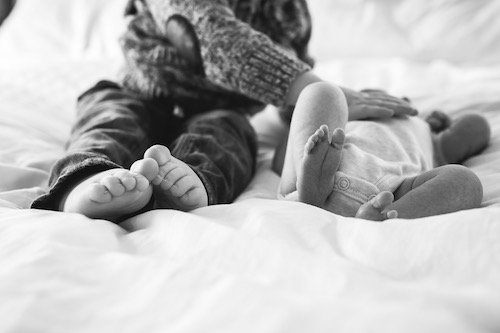 But due to a rare, random, and terribly cruel congenital condition, Nora had a pattern of brain wave activity that was incompatible with life. Or at least a life that involves any cognitive awareness whatsoever. It's likely that her brain was built like this from the start, had never functioned in any other way, and never would. The evidence-based data on this type of brain wave pattern is invariably grim. In short, this state has been described  as "the worst pattern short of electrical silence" and "a preterminal finding".
We took Nora back from the NICU, and we had two beautiful days with her. Our plan was to repeat the brain scan after a week and enter hospice care at home if the findings were the same. Nora had other ideas, and she let us know that she was ready to go ahead of schedule. We spent our last hours together as a family, making sure that all she ever knew in her brief time was pure love. She passed peacefully in our arms on December 16th, 2017.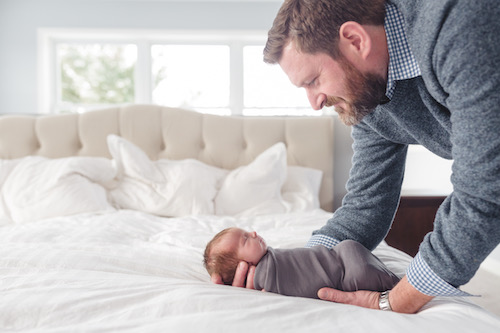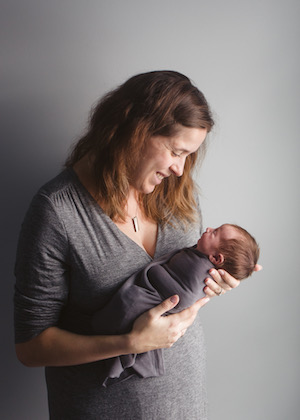 I believe in miracles. I do. Snow on a quiet morning is a miracle. My son's laughter is a miracle. The overwhelming love and gratitude I feel for Nora, even as her condition has put me on the loneliest and most difficult road I've ever walked, is a miracle. Unfortunately, there was not going to be a medical miracle. The sad but simple truth is that, Nora never would've been able to experience all of these things about life that are miracles. Not in this case. Even in the magic of time, she never would've woken up.
My husband, Todd, and son, Theo, and I are tremendously blessed. We have the support of friends and family, we both have meaningful work to help us feel human, we've found strength we never knew existed inside ourselves. Because Nora's prognosis is so rare and so dire, we were invited to participate in a comprehensive research study where her entire genome was sequenced. We didn't end up finding out if her condition was genetic or due to some very nuanced brain anomaly, but maybe, in some small way, she will help another family down the road because of what the research team can learn.
Her diagnosis was Ohtahara Syndrome (Early Infantile Epileptic Encephalopathy), and while it can have many causes, it's most likely random, and about 80% of families never learn the exact reason behind it. This has been a bitter pill to swallow, especially with such a rare syndrome and drastic presentation, but it helps to know that we are not alone.
This is a post I never thought I'd have to write. All any of us can do when the road turns dark is to keep going. I'm grateful for the opportunity to call Nora Pepper Macdonald my daughter. She always will be. Even as my heart is broken, it is somehow more full than ever. If you're reading this, you're part of why. Thank you for listening to our story.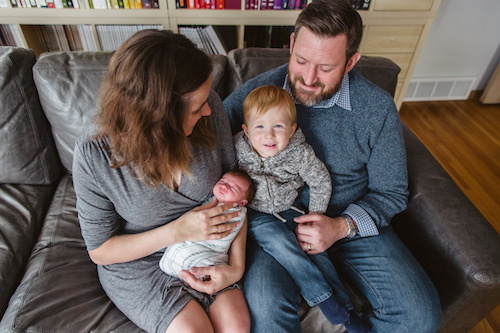 Credit for these beautiful photographs belongs to Sarah Ann Photography, and they were taken before we found out. We are thrilled to have these treasures, we will cherish them for the rest of our lives.
People have been asking, so we've decided to encourage friends and family to make a donation to the Children's Hospital and Clinics Foundation. The incredible people of Children's, from her neonatologist to her palliative care nurse, were some of the most outstanding human beings we have ever met. We never felt alone for a moment, and we still don't. You can designate your donation to a specific care area. We would prefer the Neonatal Program, the Neuroscience Program, or the Pain, Palliative and Integrative Medicine Program. Or you can give to a fund for urgent hospital and patient needs. Children's wasn't able to help Nora due to her prognosis, but it is our dream as a family that they may help others in her honor. Please be sure to let them know that you are giving in memory of Nora Pepper Macdonald. If you are so compelled, please donate online, or call them at 952-992-5509.