Directing reader attention is an art. Descriptive prose can help you master the artform. As the writer, it's up to you where that precious resource goes. Are you doing a good job?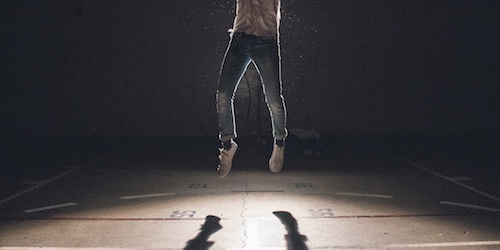 As the writer, you know what's important about your story. Your reader doesn't. They're brand new to the thing and eager to learn what matters about your character and plot. This is another case of learning the show, don't tell technique. But how?
You Are the Curator
You need to pick the elements that are important to the story, and leave everything else by the wayside. Act like an art curator when you're learning how to write a novel. You need to pick the characters and events that are crucial to the telling of your tale. Then you need to layer in every other element that needs to be noticed.
How do you do this in a way that readers can interpret clearly? The metaphor of a spotlight operator is a good way to think about directing reader attention. They sit in the back of a darkened theater. Their objective is to direct the audience's attention. If there's a love scene going on downstage, they aren't going to focus their spot on a big player dancing upstage. That doesn't make any sense.
As you craft your manuscript, you don't have a spotlight at your disposal. But you do have other tools. These are the amount of description, and the type of description.
Directing Reader Attention With Descriptive Prose
One consideration when directing reader attention to what's important is the amount of writing that you're going to lavish on the element in question. If an amulet is going to become very important in your fantasy novel, for example, you may not want to mention it in one sentence and move on. That will not be enough to pique the reader's interest.
But it's a balance. If you lavish too much descriptive prose on the amulet, the reader will think, "Ah ha! This writer is trying to tell me something. This isn't the last we'll see of this amulet." So if you're looking to direct reader attention without giving away any big reveals, keep your description notable but short (more on foreshadowing).
The adverse is true, too. If something isn't important, don't spend time there. If you pour a lot of descriptive prose into the man at the bus stop, his five o'clock shadow, his wrinkled silk tie, and we never see him again, then you've wasted the reader's time. The man was just set dressing. Interesting set dressing, sure, but there was no reason to treat him like the star of the show.
Directing Reader Attention With Types of Descriptive Prose
When you think about the descriptive prose around certain elements of your story, think of the emotion you're attaching to your description. Important elements should have some kind of voice attached to them, they shouldn't just lie neutrally on the page.
Look at these two examples:
The dog came over and sat on my lap.

The dog trundled over and lolled into my lap, letting his head rest heavily on my knee.
We may not know a lot about the dog yet, but the second description tells me, as a reader, that there's probably more to know. The first description is so generic, there's no emotional signature at all. The second uses interesting words and some sensory details. It paints more of a picture. If you want to be especially emotional, you could even do something like:
The little bastard pranced into my lap and nuzzled his homework-chewing chin into the palm of my hand. I couldn't stay mad at him, but Mrs. Turner would have my neck for missing yet another assignment!
Here, there's a clear emotional signature to the description. It's also a good example of the concept of interiority. We can't help but start forming a relationship with this dog because, clearly, the narrator already has one. I'm also getting some more context about the situation here, and how the dog fits into it.
Of all three instances of descriptive prose, I'm going to remember that third dog the most, because it was described in an emotional way. It's also the longest description, practically guaranteeing that my attention is drawn to it (more on how to write emotions in a story here).
When you're revising, think about directing reader attention like a spot operator and curator with your descriptions. Let them work for you, and guide the reader through your story.
Is your descriptive prose hitting the mark? Hire me as your novel editor, and I'll help you take your writing voice to the next level.