This is more of a general advice/philosophy type of post about being a writer, because I haven't done one of those in a while. I've been giving this note a lot to editorial clients lately, and it has me thinking.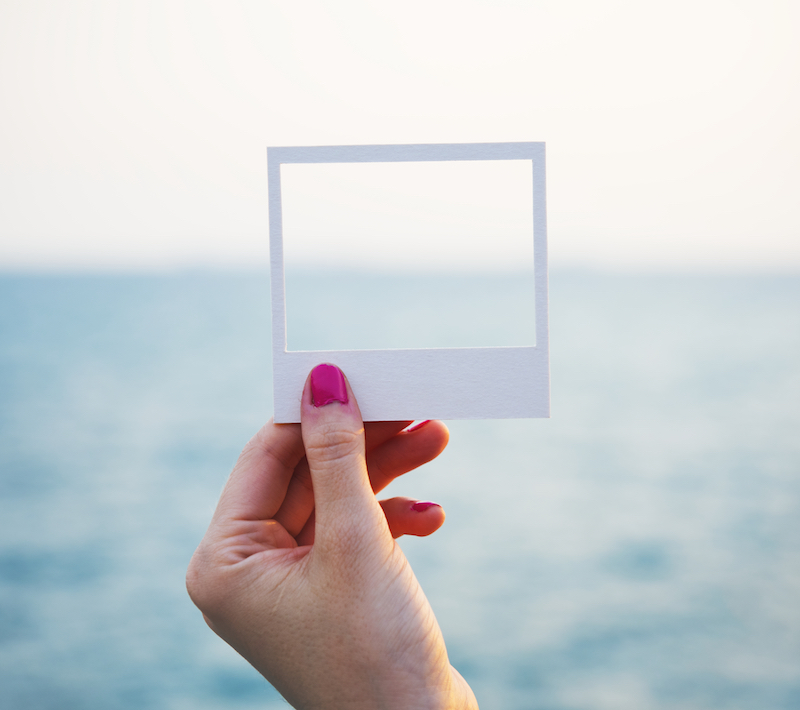 Being A Writer: Picking and Choosing Elements to Include in Your Story
Being a writer means you need to decide what you include in your novel or picture book. You can't include everything. I often reference the image of a spotlight operator when I talk about this. You should be directing reader attention to important elements, and downplay or omit those elements which aren't important, at the end of the day.
For Example
You are writing a Young Adult novel set in a quaint beachside town. (For some reason, three of the novels I've worked on in October so far are all set in quaint beach towns! Maybe to make me homesick for California!) There is an adorable bed and breakfast in this quaint beach town, and you take great pains to describe its weathered lavender paint, curved gables, blah blah blah. Probably because you spent your honeymoon in an adorable bed and breakfast very much like this one. But we never see the B&B again, nor is it part of the action in any significant way (nobody has the decency to be murdered in it or anything!). It's just, well, window dressing. So the question becomes, is your page and a half of description necessary?
Another example: you're writing a picture book that isn't in rhyme. But you have this totally awesome rhyming phrase that you want to use. Does it fit the manuscript you're writing? Or is random rhyme in the middle of a non-rhyming story going to seem odd to the reader? (Or maybe you ARE writing in rhyme… read this post on children's rhyming books.)
In both of these cases, I'd probably counsel you to remove those elements. These examples of how to write effectively are rather clear-cut. But there's also another angle. What if you have a necessary element to your story, but you don't exactly know what to do with it?
When Commitment Fades In and Out
I recently read two manuscripts, back-to-back, actually, where a character was clearly important to the story, but they disappeared for long stretches of time. One of these characters was, essentially, the story's villain. Another of these characters was more of a symbolic foil to the protagonist who represented a big life change in the main character's life.
The first character showed up pretty infrequently, and only when the plot had reached a crescendo. The second character only showed up twice–once in the middle, and once at the very, very end, to make sure the reader knew that Something Significant was happening.
Commit or Omit
In both cases, the mantra "Commit or omit" crossed my mind. Both writers knew this element they'd chosen was important, but neither seemed to know how to write said element into the story effectively.
Obviously the antagonist's role is to stir up trouble. He's not going out to coffee with your protagonist or spending a lot of time laying low. However, this character only did the bare minimum in terms of appearances in the plot, and as such, I felt the writer missed out on a lot of opportunities to develop the antagonist further. Remember, we want our villains to be fleshed out characters, too, not just caricatures. It almost seemed like the writer knew she needed an antagonist character, so she threw this personality into the mix, but only when strictly necessary. If the villain had more "screen time", perhaps they would've been a more compelling part of the action.
For the character who only came around during Emotionally Significant Moments, that's an issue of giving him more to do, too. You don't want someone who is just a walking/talking thematic element or harbinger of change. That character needs to become more real, or maybe the decision is that you don't need him, and you can get your significance elsewhere (check out this post on writing believable characters). Commit or omit.
The common thread with both of these characters is that they end up in the novel but under-utilized and, as such, they end up feeling one-dimensional. It bears repeating here: Being a writer means you need to decide what's absolutely crucial to your story, and what elements need to get the chop. (Need more advice on revision techniques?)
Checking Out Your Own Novel or Picture Book
The simplest check for any element in your manuscript is this: Does the character, setting, or plot point only play one role? Are you fully committed to developing this element, or are they just there because you feel you need them?
If you have critique partners (and if you don't, the recent Critique Connection could help!), consider if there are any characters, plot points, settings, or writing choices that they've misunderstood or felt underwhelmed by. These might be the very elements you need to either commit to, or omit from the project.
Being a writer means making tough choices about your work. When you hire me as your freelance editor, I'll help you decide what to keep and what to cut.