Some editors are definitely changing their minds about historical setting in children's books and period settings. They are looking for these kinds of projects more actively, but it's no secret that they have been a bit of a hard sell in the last few years. The market is cyclical, though, so nothing stays down forever. While I'm not calling historical a trend or anything, by any stretch of the imagination, I wanted to talk a little bit about how to use a historical setting in the best possible way in your book.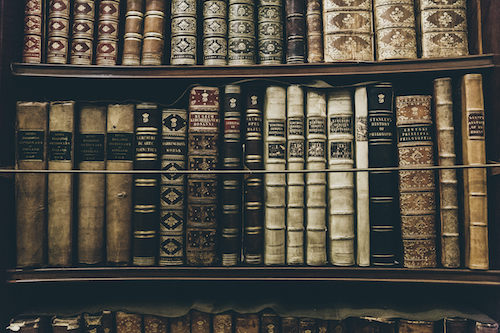 Making Historical Setting in Children's Books Work
The number one (and, really, only good) reason to place your book in a historical setting is if the book's events depend on that historical period. For example, if a lot of your plot is going to be informed by the political climate in Germany, say, in 1934, when a new leader has taken the political stage, and about the tensions boiling then, etc., then 1934 it is. That's a great reason for historical fiction in children's books.
Or if you're writing a Victorian period piece. Or something set in San Francisco or Berkeley during the Summer of Love. Maybe a story about the Columbine shootings or another famous, time-specific event or historical period.
Now, there is a caveat to this. The event or period really has to be central to the events of your own novel. In other words, there has to be a dang good reason for you to be setting your book in another time. If you're setting your book in the 90s just because there's a scene of your characters finding out that Princess Di has died in a car crash and then reacting to that, but there's really no bigger plot or theme connection than that one scene, I don't think that's a strong enough reason for the "historical" novel setting.
The 20th Century is Considered Historical Fiction (Don't Shoot the Messenger)
Just in case I offended you there, that wasn't my intention. While I think it sounds a little silly, believe it or not, the 60s, 70s, 80s, and even 90s are now considered historical fiction in children's books — especially in a market where the overwhelming number of books are set in an undefined contemporary, near-future, or future setting. So if you think you're writing an awesome contemporary book that just so happens to be set in the 80s and everyone is doing their hair like Molly Ringwald…you're writing historical.
So the good reason for a historical setting is if the time period is woven inextricably with your plot. There are several bad reasons for writing historical, and some of them are difficult to let go of.
What to Avoid When Writing Historical Fiction
First, don't set a book in a past decade just because you grew up that way. Sure, there are coming of age stories that are set in various 20th century decades that go on to win awards and whatnot. Rebecca Stead set WHEN YOU REACH ME in the 70s not because it had to be set in the 70s, but because she grew up in that era in New York City and really loved it…that's when, to her, kids were given more freedom and independence than they are in the cities now.
That's totally valid. But that's also Rebecca Stead and the book is brilliantly done. At no point does it fail to be relatable or seem dated.
While it's really tempting to "write what you know" in this regard, do be aware that historical fiction in children's books that seems "old-fashioned" is a really tough sell right now. I know I'm always looking for fresh, modern voices, as are a lot of editors.
There's a balance between making something resonate currently and writing something timeless…but the answer isn't always to set it in the past. (Going back to Molly Ringwald for a second…there was one summer, when chick lit YA was still pretty big, when it seemed like every spunky YA heroine I read in slush had the cute "quirk" of just loooooving 80s movies and watching them with all her friends. Is that really the YA character talking…or the thirtysomething writer who is obsessed with John Hughes?)
Writing Historical Fiction Around Technology
Second, don't go for historical setting in children's books to eliminate the biggest thriller/adventure/mystery plot problems: cell phones and the Internet. Lots of writers think about setting their action stories in the past so that the kids can't just call the police or so that the answer isn't immediately obvious to all parties after five minutes on Google. This is a tough one.
For all of those writers crafting twisty yarns that rely on the character getting in high danger or the withholding of important information, cell phones and the Internet are hugely problematic. I can really, really get why a writer would long for the disconnected 80s for their serial killer novel. I'd imagine the same ruffling of feathers happened when pay phones hit the streets. Now the girl being chased by the murderer could potentially save herself. Remember pay phones? Well, fiction survived that, too (though pay phones didn't…).
Here's the reality: Kids today are attached to their cell phones and their computers. There are fewer and fewer places on this planet where we are cut off from communication, achieving that total isolation that lets evil characters and conspiracies and mysterious plot twists work their machinations. But technology and connectedness are, for better or worse, how kids relate to the world today.
While this is at odds with a lot of good and suspenseful fiction, writers are going to have to adapt, especially in the future, as information becomes more and more accessible. You have to figure out your own solutions to cutting characters off from information, because in 20 years, all of our mystery novels just can't be set in the 80s to take the shortcut around it. That's not realistic.
Integrating Technology Instead
In this battle of Writers vs. Technology, Technology has won, so it's up to you to use your writerly imagination to make your plot work. It's, personally, a pet peeve of mine when a writer doesn't acknowledge that technology exists. I always find myself asking, "Why doesn't s/he just Google this? I know everyone who writes books is in love with libraries, but does s/he really have to go to the musty old archives?" And I'm over a decade older than your target market. It's a knee-jerk thought even for me.
Now, I know not everyone has a cell phone or an Internet connection — there's a big socioeconomic divide here — but everyone can have access to technology in class and at the library. So put on your creative cap for the Technology Problem, and at least acknowledge that technology exists…that's what your reader will be thinking.
So don't fall back on the decade of your youth, and don't go back to the 90s to avoid technology. If you really have a great reason for using a historical setting, do it. If not, I always recommend contemporary, near-future, or the far future as a setting for your story in today's market.
I've worked on dozens of historical novels and read hundreds more. Let me bring my experience to your project and hire me as your freelance editor.