There's some inspiration for writing I want to get out there, just in case there's anyone waiting to hear it from a professional: it's okay to play around with your manuscript and try stuff, even if it doesn't work.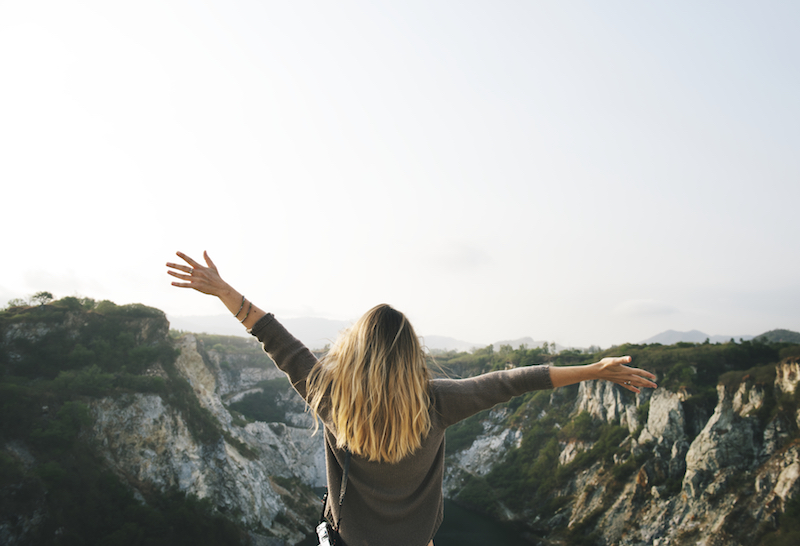 Everything You Write Is Malleable
You'd be surprised by how many people write or type something and think they've created a permanent thing. Ideally, your words will be permanent in the form of a printed book someday. However, until you get to that stage, here's some inspiration for writing: Every single word you write is very malleable, deletable, inflatable, and very much alive.
I get questions along these lines ALL THE TIME:
Should I write in present or past tense?
Should I write in first or third person narrative?
Should I include a flashback about my character's dead mother/father/sister/goldfish?
Should I have more dialogue or description in this scene?
Should I work in one POV or in multiple?
Should I start my chapters with song lyrics?
Should my character go to the abandoned mine or the abandoned warehouse to encounter the flesh-eating zombies?
Should I write a prologue? (Hot topic. I'll have to post exclusively on this at some point.)
Only You Know the Story You Want to Tell
Lots of these questions get sent my way. Lots of questions I can't answer. Lots of questions you probably shouldn't be asking anybody but yourself, since it's your story and only you know the best way to tell it.
Here's some more inspiration for writing: You don't always have to know the best way to tell it from the very beginning. If you tell it one way–in present tense, say–and figure out that it's not working…switch tenses. Yeah, it's a pain in the butt. Yeah, it'll take work on every single page and in every single sentence. Yeah, there's the possibility that you'll hate past tense even more than you hate present tense writing.
But at least you you tried. At least you went into the lab and found out firsthand. You played around. You experimented. You really shouldn't be afraid of burning through some words (a million bad words, in fact), even if it doesn't work out. It's true that you could spend months trying something–another POV character, for example–that totally bombs. And you have nothing to show for all that work you did. And your manuscript is still not right. And all the Ben & Jerry's has gone missing from your freezer and you still haven't caught the dastardly thief who broke into your house and stole it.
Inspiration for Writing: You Have to Try
The only way you'll know whether something works or not is by sitting down and doing it. You may, per the above nightmare scenarios, figure out that your idea was a pretty lame one. Or you may stumble upon some inspiration for writing that makes your book richer, better, more like the perfect book that's shimmering in your imagination.
The worst thing you can do is write words once and think you're done writing them for good. Those words could be great words, sure. But there could be other words that are even better. The only way you can find the exact right words is by trying things, playing, letting loose.
It's Like…
Whenever you're shopping for something really important, you have to try a lot of losers to find the winner. It's no different with all the parts that make your novel come together (characterization, description, plot points, scenes, POV, voice, tense, etc.). So this is your writing encouragement, in case you were waiting for it. Take the fear out of it and try the thing that's been nagging at you, the thing your gut is curious about. Go ahead.
Remember, despite all the book rejection, the creative upheaval, the ice cream binges, the end-of-publishing-as-we-know-it news…writing is supposed to be fun (at least most of the time). If it's not, you might not be experimenting and playing enough. You may need to find some meaningful inspiration for writing, something that'll keep you going even when things get dark.
It's like people who don't cook without tasting. Is my mole sauce spicy enough? Does it have enough chocolate? Does it go well with the chicken? Don't just stand over the pot asking yourself these questions…get a spoon and dig in. If it's not working, adjust or throw it out and try again. I don't trust a cook who doesn't taste as they're creating, nor do I trust a writer who won't experiment.
Want to experiment with your manuscript but don't know how to get started? My developmental editing services will help you determine what works and what doesn't.