This post is all about how to identify genre and determine which book genre or publishing category you're writing in. I'd like to preface this post by emphasizing that I'm not trying to stifle your creative genius. I'm really not. But, as I've said before, you should probably learn the rules before you break them. At no time is this more true than when you're trying to decide what age range you're writing for in children's books (more on identifying audience). I'm going through some submissions right now and the writers seem to be confused about how to identify genre. This happens a lot and it just means one thing: you haven't done your market research.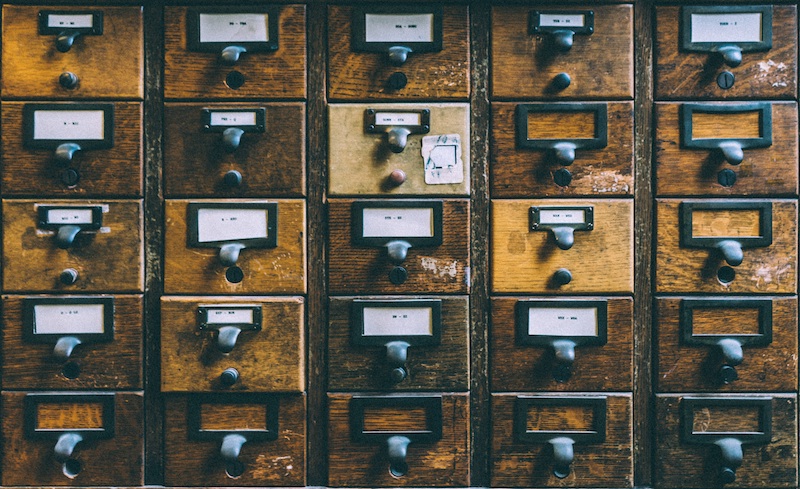 How to Identify Genre in Children's Books
Now, one thing to clear up. A lot of writers don't know the difference between book genre and category when it comes to children's books especially. Book genre is stuff like fantasy, historical, paranormal, etc. Book category is the age range you're writing for. With this post, I'm going to talk about the latter, mostly.
For example, and this is from my own imagination, not a recent submission: what do I do with a 5,000 word fiction picture book about world politics? Or a 5,000 word middle grade about a baby puppy who goes on a naptime adventure? Or a 300,000 word YA starring a talking salmon? Maybe a 10,000 word YA about a character's messy divorce?
If all of those examples weren't immediately funny to you, you need this post. When I speak at a writer's conference, I tell people all the time that booksellers will not build you your own shelf at their stores just because you want to do something different. Learning how to identify genre also means learning the rules of the publishing market.
Take picture books as a fine example. Most editors are very specific about what they want these days (and, frustrating yet liberating, there are always exceptions to the rules, but don't aspire to be one of them right out of the gate). They want highly commercial character-driven (but with plot!) picture books that clock in on the short side, usually under 700 words for fiction (more on picture book word count).
How do I know this? I talk to editors all the time.
But how might you, if you weren't a) me, b) reading this blog or c) talking to lots of editors, know this, too?
Active Tips for How to Identify Book Genre
Go to the bookstore. It's a master class on book genre. Head to your local indie or chain store and see what's on the shelves. Don't worry about muddying your artistic integrity by looking at other books in the same vein as yours. (I'll have to post on this, I have lots of thoughts as both a writer and agent and they're pulling me in separate directions!) You're just doing market research right now. What do you see? I'm guessing you'll see a lot of commercial, character-driven (with plot!) picture books that are on the short side.
That's what publishers are buying from creators and that's what bookstores are buying from publishers and that's (ideally) what customers are buying from bookstores. That's the market.
So if you can tell your story in a highly commercial way (know that this is subjective), base it on a strong character and plot, and in 700 words or fewer, why tell it another way? Why try and write a 5,000-word international political drama and call it a picture book? Why write "YA" about an adult character? Why try a 5,000 word "novella" when the MG books on shelves are between 25,000 and 55,000 words? That's book genre all out of whack.
The children's market is unique in that the audience is on a pretty structured developmental scale. Sure, there are 4 year-olds who are reading (or being read) Neil Gaiman, like my friend's kid (bizarre and perhaps inappropriate but she seems to love it). And there are reluctant readers who are constantly frustrated because the books they can read are all about younger characters. But, at least in theory, kids develop on a scale so their books need to have certain lengths, content requirements and vocabulary levels. Not only is there not much precedent for a sociopolitical 5,000 word picture book on shelves in the bookstore, but there's no audience for it in terms of the target picture book readership (3-5, 5-7). Same for the 10,000 YA with an adult protagonist or the anthropomorphic epic or the short MG about a baby animal.
In Book Genre, Know Your Audience
When you sit down to write, be super clear about what you're setting out to do. Check out my post on manuscript length. Make sure your manuscript fits guidelines for the age range that you're targeting. Make sure your protagonist is someone who people in that age range would care about. Make sure your subject matter is equally interesting. You won't find practical concerns like these in the adult world, but you will find heaps of them when you're writing for children, just because children are always in flux.
If you feel a bit clueless about what you're writing and what category it fits into, spend an afternoon at a bookstore. Seriously. It could be the most valuable three hours you ever spend and it will teach you more about the market than I ever could. There's just no excuse for me to be seeing some of the submissions that people cook up. And I wouldn't be seeing them, guaranteed, if some authors didn't take the time to learn their category, embrace it, and write within it. Why? Because that's what editors are buying. Because that's what bookstores are buying. Because that's what readers are buying. It's really very simple.
P.S. — Yes, my punk rock teenage self would rail against this recommendation to stay inside the lines, category-wise. But I figure that getting published is hard enough. Why stack the odds against you by turning out that 5,000-word PB or that adult protagonist YA?
Struggling with book genre or publishing category? I'm a manuscript editor with deep experience on the publishing side of things, and I can help you hone your pitch and your project to the market.