A reader wrote in last week with a question regarding writing about family in middle grade literature. Mary said:
Can a manuscript be sold if the main character lives in a traditional nuclear family? Everything I've read has either a parent who left or disappeared, went to jail, or died–even in so-called humor novels. Being a single adoptive mother, I don't object to a single parent household. But EVERY book?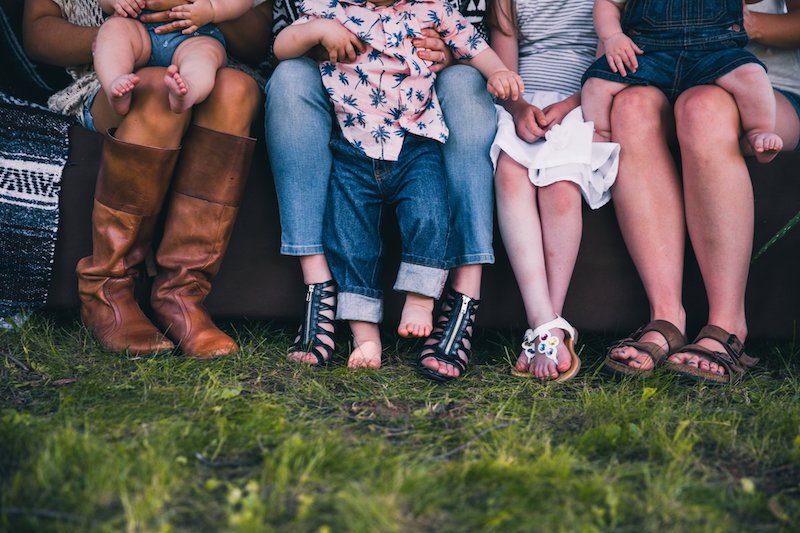 This is a good point, and steals one of my jokes about middle grade or young adult fiction, which is: The parents (often mother) in a MG or YA novel have the highest mortality rate in all of fiction.
Judging from the writing about family that's on offer these days, you really do get a sense that it's true. Parents are always dead or missing or in jail or abusive or otherwise highly dysfunctional. Almost too much so.
Fiction Thrives on Tension
Personally, I feel like there's room for a more peaceful or normal family unit in middle grade literature or YA novels. However, fiction — even realistic fiction — thrives on tension and conflict (not melodrama, mind you, or hysterics, but real conflict). Fiction can never be static, or your readers will put the book down (if you even get as far as having a book in the first place).
So when you're writing about family in middle grade literature, you can absolutely feature a close-knit, whole or loving group in your novel. And nobody has to die or go on a drug binge or murder anybody. However, you can't have a whole manuscript of Pollyanna love and family moments. The conflict has to come from somewhere. (More advice on writing conflict in a story.)
There's one good reason that families usually explode in MG or YA novels, I think. It's during your teen years that you start to look around and realize that your parents aren't perfect, as you originally thought when you were a kid. You start to see them as flawed human beings instead of superheroes. You also start to get to know them in new and different ways. Family members are also especially high stakes because they're people you've known the longest and are the closest to, for better or for worse. And since the best realistic fiction reflects universal truths of being alive, writers tend to hone in on family relationships as especially dramatic since…let's face it…they often are.
Writing About Family Without Dysfunction: High Stakes and Tension Elsewhere in the Story
A successful novel manuscript has to have two sources of conflict: internal and external. Internal conflict is the character's struggle with being themselves and existing in the world around them. (Feeling alone, like a loser, feeling like they have no friends, wanting something really badly, etc.) External conflict is the conflict of a character and their relationships or with a situation in the outside world. (Parents divorcing, sibling rivalry, betrayal by a friend, an impending apocalypse, etc.)
So, even if you're writing about family in a loving way, your character must have both external and internal conflict to be a compelling fictional person. Nobody wants to read a book that's 300 pages of, "Everything is great and awesome!" But the conflict doesn't 100% have to come from a dysfunctional family, either. In fact, in this market, having a functional family might actually set you apart, as long as there is enough tension and the stakes are high enough elsewhere in the story. (Tips on raising the stakes.)
ETA: Of course, as is hinted at in the comments, having a family with missing members in it makes it easier for characters to break out of the house and get into shenanigans! One common complaint about middle grade literature and YA is: "How in the sam hill did these kids get into so much trouble? Who was watching them?" That's easy to get around when you off mom and pop. Of course, murder most foul is not the only way to let your fictional kids have more room to roam.
Are you writing realistic fiction for middle grade literature? I'd love to be your middle grade editor and help you figure out the family dynamics in your story.