I have never talked about self publishing on this blog. Of course, I have many thoughts on how to self publish, but they've largely been hidden. Why? Because some people who self-publish usually use gatekeepers like agents and editors as an excuse, like we've literally driven them to Lulu.com with our cruelty. We are The Man. We keep literary geniuses down. So they circumvent The Man and self-publish. Since I'm The Man, what do you really expect me to say?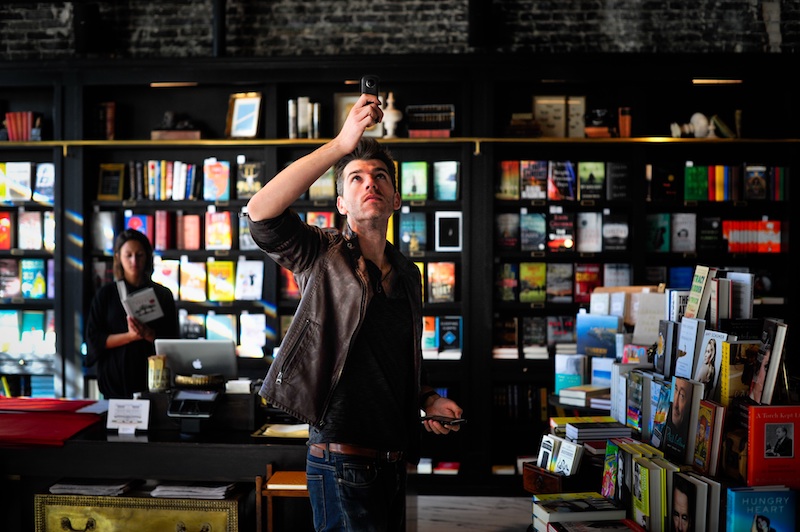 Self Publishing Considerations: Is It Right for You?
What finally got me to articulate myself on the topic is a fantastic Salon article. This is the closest I've come to reading my own thoughts about how to self publish.
The average person has no idea what lurks in slush. The writers querying agents obviously think their stuff is up to snuff, or they wouldn't be querying. Even so, most slush is not ready for human consumption. Why? Because writers are notoriously erroneous judges of their own work. A lot of them think they're ready for "prime time," and that is often not the case. It is my informed opinion — having read what most people call their polished work — that most self published books, unless professionally edited beforehand, will read like my slush pile, not like the New American Literature.
Most of the time, when you get a query rejection, it is really saying, "This isn't ready for publication yet." (Learn about at types of agent rejection here.) The questions going through my head when I evaluate submissions are: Is this saleable? Can I sell it? If the answer to one or both questions is "no," I reject. If the answer to both is "yes," I'll pursue the project. It's really no more complicated than that.
I do have to say one thing in defense of self publishing: it is a very useful tool for people who have a niche audience or their own book sales channels. Ideally, both. These are the types of writers who should be learning how to self publish. Most traditional publishers may not do "niche" projects (not a large enough target market to justify general trade publication). If you have a book about a very specific subject, say, a kid with heart disease, and you also have access to the American Heart Association's mailing list, for example … you might be successful at zeroing in on your target readers through direct sales.
Looking to Self Publish for the Wrong Reasons
But most people wondering how to self publish don't have a niche book or a good marketing strategy: they want to target the mass market. They have a project that would appeal, in their opinion, to everyone and anyone. And self publishing a book intended for a trade audience is where these would-be authors get in trouble. Because reaching a mass audience — casual readers — when you self publish a mainstream fiction project is very difficult.
From now on, I'll be talking about these people. The people who don't believe what editors and agents keep telling them: their work isn't ready. Just because a shortcut and a loophole exist, doesn't mean you need to use them. And just because you use them, doesn't mean you'll get the same results as people who publish traditionally (your book distributed in stores … readers for your work … reviews … sales … any kind of profit).
The Internet disproves a simple, old-fashioned idea: "If you build it, (throw it up on Lulu or Amazon or any of these other websites) they will come." Readers will not come. They have too much other stuff on their browser. It's just like trying to get your band discovered by putting up an mp3 on MySpace. Every other band is putting up their mp3, too. (Not that MySpace is relevant anymore, of course.)
The Internet is flooded with content. As a reader, my time and psychic space are limited. I seek only the things I'm looking for or already know about. I don't go trolling for complete unknowns just to check out a new ebook, and I certainly would never pay money to try random wares.
How to Self Publish the Smart Way
But it's not my job to sway anybody from wanting to self publish. All the people who want to self publish, should. We clearly disagree on a few key issues and I, as The Man, have better things to do than argue. When folks actually self-publish, they'll figure out firsthand how difficult it is to get their books in the hands of readers. It's also one thing to self publish once you already have a reader base, like Kindle evangelist Joe Konrath, who now has Amazon releasing his books, but quite another to rustle up some hungry eyes as a rank debut. But if you're wondering how to self publish and your book is a good candidate, you should check out the Self Publishing Blueprint, a very comprehensive course full of great information.
The decision, in my opinion, is this: do you work through the rejection, finesse your writing craft, earn traditional publication and make the dream come true in a big way, or do you find a loophole and "publish" your work to a very limited audience? It all depends on what will make you really feel like you've accomplished your goal. I'm a writer in my spare (ha!) time. And I want to target the mass market. I would never, personally, self-publish. To me, a self-published version of my work wouldn't be an achievement. It would just be a printout of my manuscript bound between two thicker pieces of cardboard, and about as fulfilling as my pile of scratch paper. Blogger Christoper Keelty goes as far as calling self publishing, "selling your failures." (Thanks to Colleen Lindsay for the link.) There are agents who will consider self published projects, if they have gone on to sell big (like, thousands or hundreds of thousands of copies). But very few literary agents and publishers will look at self published projects. They prefer to focus on bringing something to market for the very first time.
Sure, there are exceptions. Joe Konrath's success with bringing his existing readers to a new format has been noteworthy. And there are self published books for the mass market that have sold huge. Christopher Paolini started out self publishing, and Fifty Shades of Grey is everyone's prime example.
And you know why I know about these exceptions? Because they're news. They're rare. The other hundreds of thousands of self published books? They're unvisited websites and unopened boxes in somebody's garage that I don't really need to know about. I'd rather work with the writers who are approaching me to pursue traditional publishers, and focus my attentions there. There is a lot of talent in the world that's worth being found and developed. I wouldn't be an agent if I didn't think so.
But like I said, I'm The Man. You're either with me, or you wish you were with me. 🙂 (And I'm a cheeky Man, at that.)
For a client's firsthand experience with how to self publish, check out this self publishing case study.
Many of my clients either want to self publish or have self published in the past. No matter your goals, I'll work with you as a self publishing editor to help you arrive at the strongest possible project for any market.