I'm very excited to announce that I'm hiring a research assistant for an undisclosed project. cue mysterious music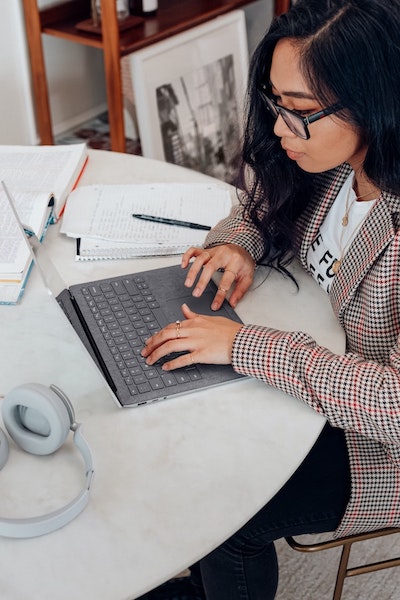 This remote position is perfect for someone who has research experience and is interested in data, data architecture, and more, either in the corporate or start-up space. Maybe you want extra income as you work on your own writing, or need to work from home in this changing landscape.
About You
Ideally, your skills and attributes include:
Time management and dedication to deadlines
Ability to set, then meet or exceed expectations
Clear communication with me about timing and progress
The ability to follow instructions but largely work independently and take initiative
Reliability and trustworthiness, you will be privy to sensitive business information
Proactivity and love of learning—if you don't know how to do something, you will seek out additional resources, learn what you need, and enjoy the process
Familiarity with the Google suite of productivity tools, especially spreadsheets,  as well as Dropbox and Slack
Commitment—I put a lot of energy and passion into my working relationships, and I'm only looking for people who could see being available for a minimum of two years, ideally more
Job Description
Projects will include:
Marketplace research
Amazon and Goodreads data retrieval
Thinking of, applying, and keeping track of keywords
Monitoring changes over time
Keeping an eye on publishing and entertainment trends
Making SPREADSHEETS! 🤩
Working closely with me and a few editorial assistants
This is not an editorial position, unfortunately, but I welcome applicants who are interested in the publishing business, as we will invariably end up discussing the industry and various client and project needs.
If you do not light up with stars in your eyes at the prospect of spreadsheets, this opportunity is not for you.
Starting pay is $12/hour with the opportunity to grow, and my needs will start at a firm commitment of 10 to 15 hours a week. You will be a 1099 contractor for tax purposes (responsible for withholding and reporting your own income taxes), rather than a W2 employee. Please understand that I am not in the position to offer employee benefits, like health insurance. This is an opportunity for US-based candidates only for legal reasons.
About Me
I'm Mary and I have been in the publishing business for over a decade. I started Kidlit in 2009, published my book Writing Irresistible Kidlit in 2012, founded Mary Kole Editorial in 2013, and Good Story Company in 2019.
At Mary Kole Editorial and Good Story Company, we believe in helping all writers unlock their potential. We're also passionate about doing good. With the Good Story Grant, we give away an award of $3,000 to two writers to enable them to take their writing projects to the next level (one grant is reserved for a BIPOC writer). I can't wait to see what kind of creativity the Good Story Grant facilitates in the future!
I'm a female founder working my way up in the business world and building a company that makes a difference. My team is a fun and motivated crew of writers, creatives, nerds (said with so much love!) and more. Our work, from the editorial team to the marketing team, is highly creative. But we're successful, too, and only working to become more so!
More than anything, I want to inspire anyone I work with and give you the tools and firsthand experience of what it means to run an amazing independent business. My dream for you is that you stay with me for a long time, but then maybe go on to build something yourself, using what you've learned!
How to Apply
This position has been filled. Thank you for your interest!